Moore Threadsa Chinese video card manufacturer founded just last year, unveiled two new products called MMT S80 and S3000. The first is aimed at the consumer market, the second at the professional sector for artificial intelligence and datacenter.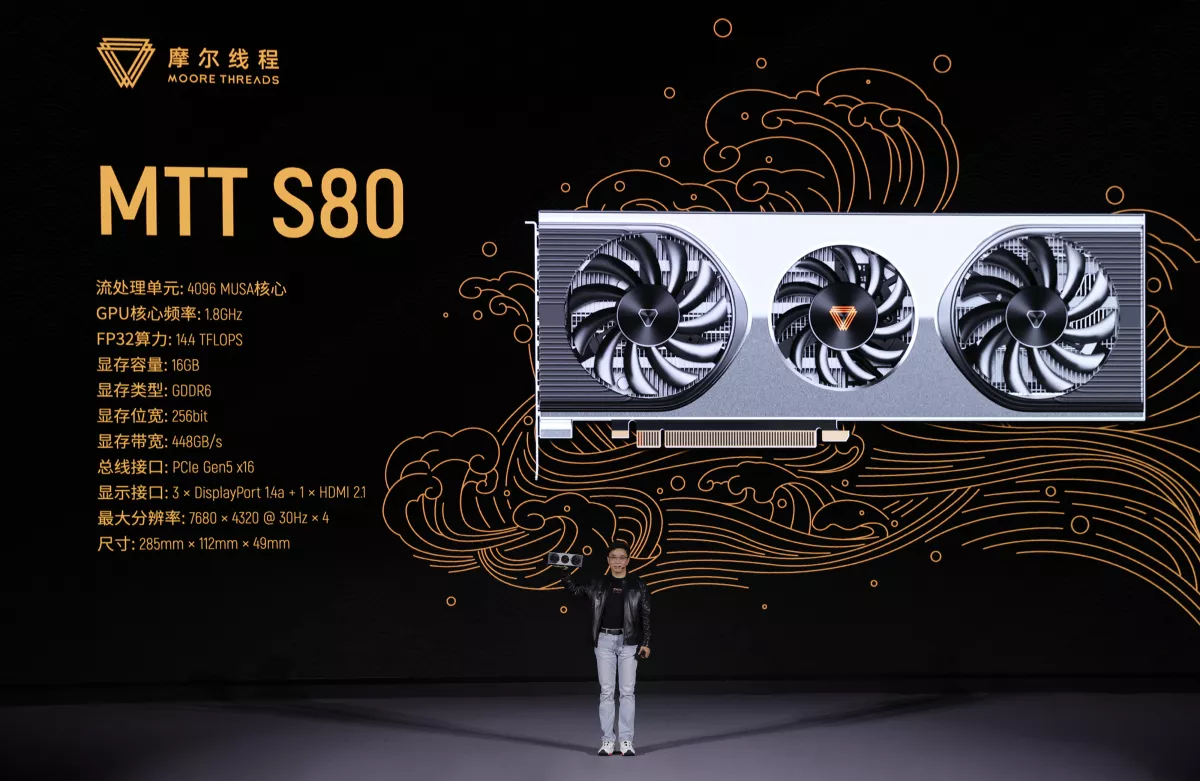 The two video cards are again based on the architecture MUSE (MT Unified System Architecture) proprietary that we had already talked about in March at the presentation of two other models, but they take a leap forward in terms of specifications.
They both share the same named GPU Chunxiao, inside which we find 22 billion transistors. To have a term of comparison, the new top of the range AMD Radeon RX 7900 XTX integrates 58 billion, while the NVIDIA GeForce RTX 4090 reaches even 82 billion.
The differences between the two proposals can be seen above all in the memory, 16 GB for the S80 and 32 GB for the S3000 in both cases 14 Gbps GDDR6 for a bandwidth of 448 GB / s. The GPU has 4,096 cores with a clock set to 1.8 GHz for the S80 and 1.9 GHz for the S3000. All this translates into a power of approx 14.4 TFLOPS for the first and 15.2 TFLOPS for the second, values ​​very close to an RTX 3060 Ti.
Moore Threads has made major performance improvements over the previous architecture, with a boost over previous 3.4 times in DirectX and 5 times in OpenGL. Video encoding is 4x faster and decoding 2x faster. Unfortunately, however, Moore Threads points out that currently There are only 20 DirectX titles supported correctly. Moreover, excluding some demos, tests have not yet been disseminated during real use.
A very interesting aspect, however, is the PCIe interface adopted by the card. Technically, in fact, it is the first video card to take advantage of the PCIe 5.0 x16 specification. Finally, the back accommodates three DisplayPort 1.4a outputs and one HDMI 2.1like the latest GeForce RTX 4000.
The Moore Threads MTT S80 will be available, exclusively for the Chinese market, starting from11 November although the manufacturer has not yet disclosed the prices.