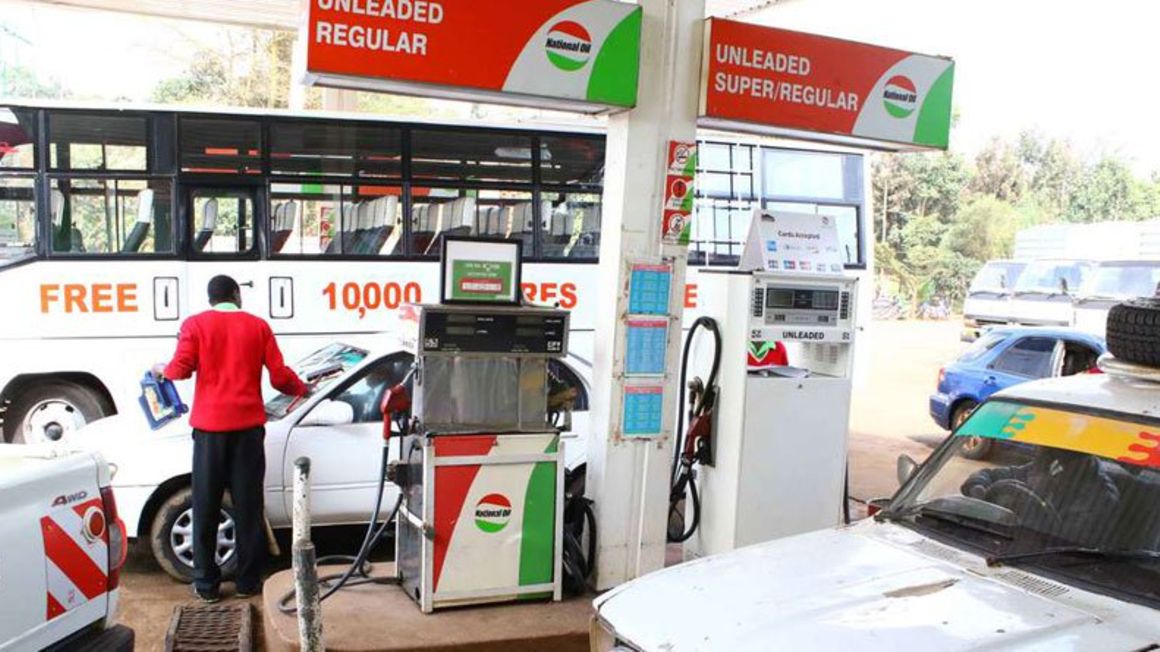 Economy

National Oil eyes Sh5bn from investor in fuel stations deal
Thursday August 31 2023

The National Oil Corporation (NOC) is eyeing at least Sh5 billion from the State-backed turn-around deal that will see it secure an investor to run its more than 100 petrol stations.
Chief executive Leparan Morintat told the Business Daily that Sh3 billion will be working capital and the rest will be used to revamp and rebrand the firm's fuel stations.
The deal follows Cabinet approval last month to revamp the downstream business of the State-owned firm in a bid to end its overreliance on the Treasury.
The parastatal is expected to float an international tender by the close of business on Friday with the deal expected to be closed by the end of next month.
"We will do an international tender, which should be out by tomorrow (Thursday) or Friday. Under the deal, we are looking at an established firm that will be able to pump in at least Sh5 billion into our operations," said Mr Morintat.
The oil marketer is expected to streamline its operations and shore up capacity in the deal whose initial period is set to be eight years, open to renewal based on the performance.
Mr Morintat said the State would offer some level of underwriting to give the partner comfort in the deal.
Sources familiar with the matter said the State is inclined towards a multinational that has financial muscle and a proven track record in the oil retailing business.
Kenya's fuel retail market is dominated by multinationals with Vivo Energy (seller of Shell-branded products) the biggest player with a share of 23 percent.
TotalEnergies Marketing Kenya Plc and Rubis Energy Kenya Plc are second and third, respectively, with market shares of 17 percent and 10.02 percent as of the end of last year. The NOC has in the past tried similar ventures with marketers including Dalbit Petroleum.
Read: Private investor to run National Oil fuel stations
At its prime, NOC had a retail footprint of 110 service stations that included 13 stations acquired from BP in 2009 and 33 stations from Smoken in 2010.
But years of perennial struggles and losses hit Nock's competitiveness, cutting its market share to a paltry 2.2 percent as at December last year.
Nock started operations in 1984 and was initially limited to exploration activities before going downstream four years later when it started participating in the importation and sale of petroleum products.
The Cabinet sanctioned the new deal in response to the Treasury's request to cut taxpayer funding of Nock amid piling losses at the oil firm.
Nock is in a precarious financial situation, with current liabilities for the year ended June 2021 having exceeded current assets by Sh6.3 billion, making it technically insolvent.
Data from the Treasury covering the same period show that National Oil's total liabilities stood at Sh12.32 billion against Sh12.11 billion in assets, leaving the company at a negative valuation.
KCB Group has attached to the company's assets debts in excess of Sh4.8 billion.
The partnership deal is part of a bigger turn-around strategy where Cabinet approved the conversion of National Oil into a group holding company with three distinct subsidiaries; NOC Upstream Limited, NOC Trading Limited and NOC Downstream Limited.
NOC Upstream Limited will handle exploration and upstream production activities while NOC Trading Limited will operate in the midstream, specialising in holding strategic stocks of petroleum products for import.
NOC Downstream Limited will focus on marketing and distribution of petroleum products.
The new structure of Nock is seen as key to helping the firm regain its footing allowing it to play its role in ensuring the security of petroleum through the strategic stocks.
Read: National Oil seeks Sh13bn bailout as loss seen rising
The law currently reserves 30 percent of Kenya's petroleum imports for Nock, but the firm has been unable to tap this window due to its dire financial state.
→ [email protected]
Source link
(This article is generated through the syndicated feed sources, Financetin doesn't own any part of this article)