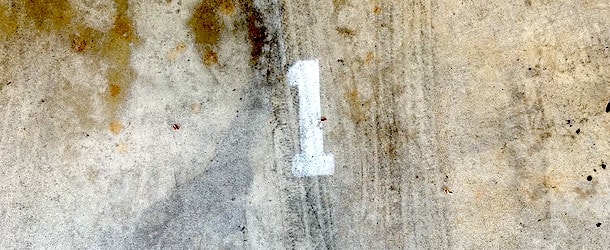 United Wholesale Mortgage, the country's leading mortgage lender, has relaunched 1% down payment home loan.
This comes at a time when housing affordability remains under pressure from high asking prices and equally high mortgage rates.
While this can be seen as a boon for potential buyers, it will surely have its critics as well.
Like other low-down payment programs, it targets low-income earners who would otherwise struggle to qualify to buy a home.
It's reminiscent of the early 2000s, when creative financing allowed high home prices to be maintained.
Traditional 1% Down Return
Home loans backed by Fannie Mae and Freddie Mac, known as conforming loans, typically require a 3% minimum down payment.
But this relaunched loan program, known as the "Traditional 1% Down," requires only a 1% down payment from the borrower.
For example, a $200,000 home purchase would require only $2,000 from the buyer.
And UWM will chip in the other 2%, $4,000 in this example, to keep the loan-to-value (LTV) ratio at a minimum of 97%.
This would technically make the loan a 3% down mortgage set at 97% LTV, thereby qualifying for endorsement by Fannie Mae or Freddie Mac.
It will also reduce the burden of down payment, which is often a roadblock for home buyers.
Proponents will argue that this allows buyers to move into a home sooner rather than waiting to save up for a larger down payment.
Those against it will argue that this type of financing is too generous, and that people who can't afford the minimum down payment should wait to buy a home.
This is exacerbated by the fear of falling home prices, which can quickly push borrowers into negative equity positions.
While this may sound familiar from the past housing run-up, one glaring difference between now and then is that borrowers today are fully underwritten.
Back then, borrowers often qualified through declared income and came to the closing table with little (or no money).
Who Qualifies for a 1% Down Payment Mortgage?
Home buyers who earn 50% or less of the area median income
Borrower must put down at least 1% of the purchase price
UWM will offer 2% of the purchase price up to a $4,000 maximum
Minimum FICO score of 620 required
Freddie Mac Follows Home Possible's Guidelines
Loan will be 97% LTV backed by Freddie Mac
As mentioned, there are income limits on this new program. That is, it is an option for borrowers whose income is at or below 50% of the area median income (AMI,
This is limited to home buyers (no refinance) and those who buy owner-occupied properties are eligible.
That means no investors or second home purchases, aka speculators, but condos and other 1-unit properties should qualify.
Because it follows the guidelines for Freddie Mac's Home Possible, a minimum FICO score of 620 is required.
Those interested should use a mortgage broker, as UWM is a wholesale lender, meaning they do not work directly with the public.
While the down payment barrier will be effectively removed, borrowers will still face very high housing payments.
This still results in high asking prices combined with mortgage rates doubling in the span of a year.
The 30-year fixed is currently priced at about 6.5%, with a yield closer to 3% to start 2022.
Is this what the housing market needs right now?
The irony is that the Fed is raising its own fed funds rate to reduce housing demand, but lenders have increased affordability options at the same time.
It has kept the housing market Perhaps Very competitive, thanks to a continuing shortage of supply.
Avail the 'California Dream for All' home loan, which allows home buyers in the state to purchase a property without a down payment.
That event sold out in about a week due to unprecedented demand. In that case, the homeowner sacrifices future appreciation for the zero down home mortgage.
This new 1% down payment option could potentially be emulated by other lenders as well, so it could mark the return of an entire industry offering.
As a result, the housing market may continue to remain hot despite affordability indicator stress.
In the third quarter of 2022, Pontiac, Michigan-based United Wholesale Mortgage (UWM) became the nation's largest mortgage lender, beating out cross-town rival Rocket Mortgage.
They still haven't been able to beat the Rockets on an annual basis, although that could work.
uwm is caught A recruitment program at the end of this week in a bid to hire 500 new staff at a time when other lenders are closing their doors.
Source link