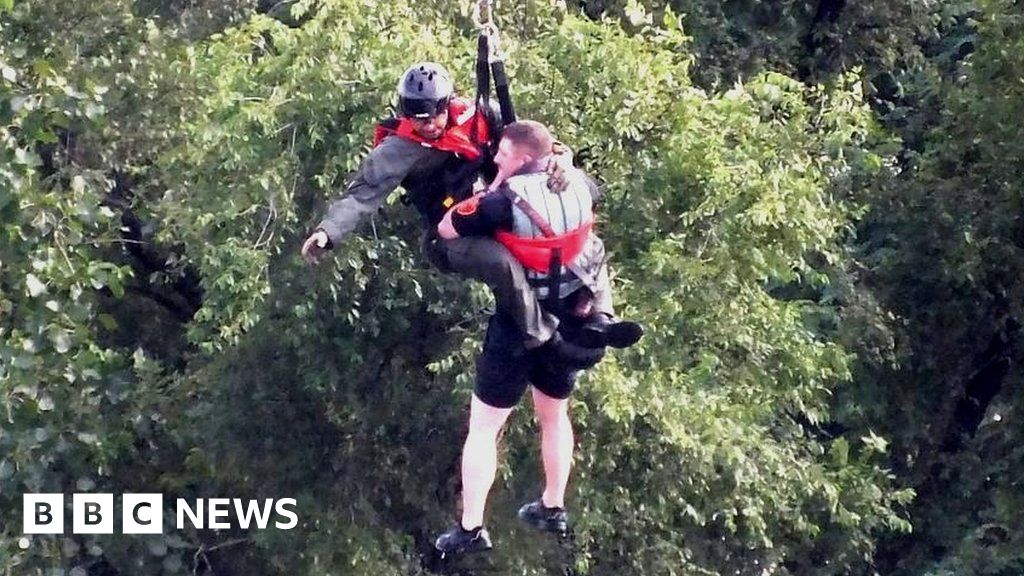 A police helicopter was sent to rescue a group of firefighters whose boat had stalled on a river in the US.
The firefighters had been called to rescue a team of construction workers after their boat malfunctioned on the Passaic River in New Jersey on Wednesday.
While trying to reach the workers, the firefighters' boat got caught in currents and went over the falls of the Dundee Dam, leaving them stranded. One firefighter was able to jump out of the boat as it went over the falls, but two others had to be airlifted from the boat as it took on water.
Authorities said no injuries were reported, but according to local media the firefighters were "shaken" after the incident.
Poster image by Boyd A. Loving
Source link