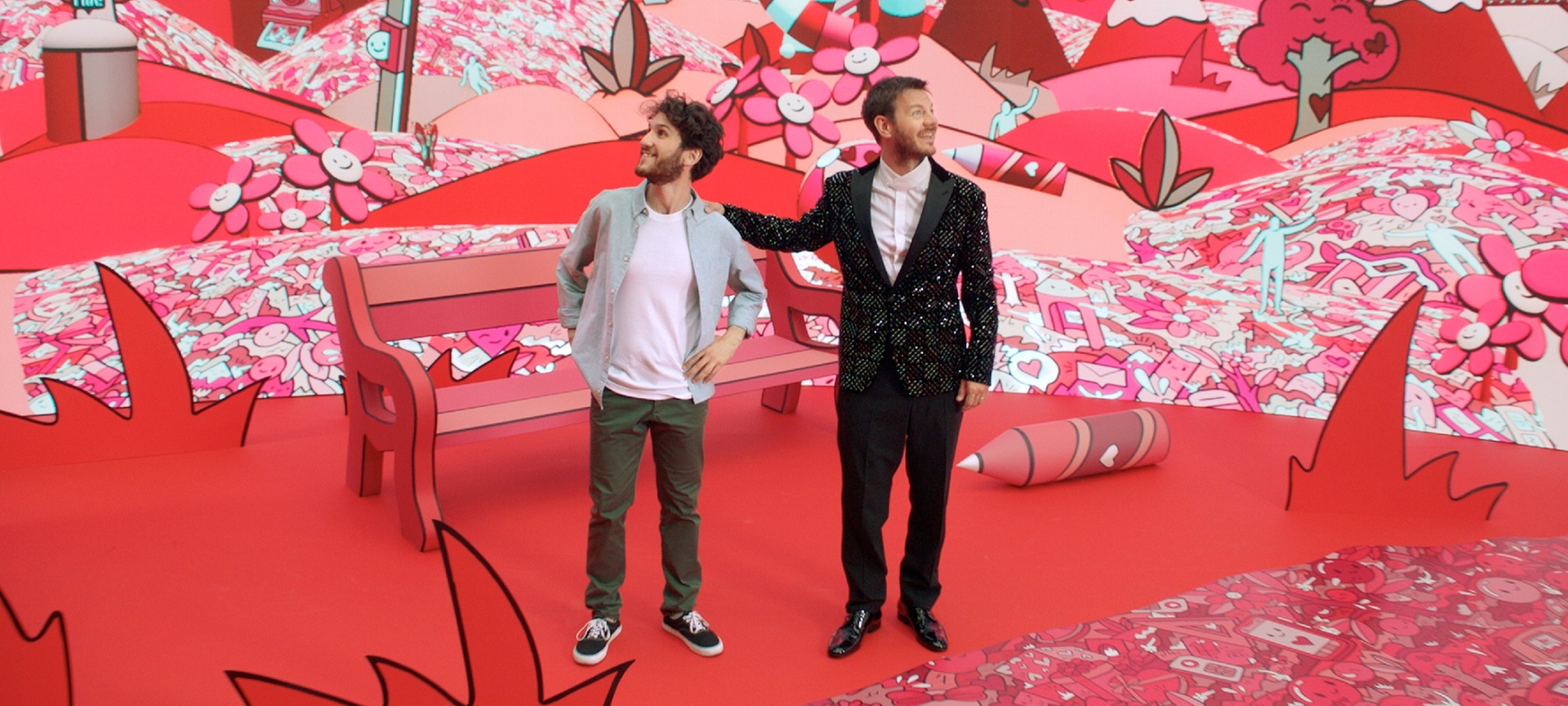 After saying goodbye to Happy Black, replaced in May with Vodafone Club, the red operator also renews Vodafone Happy, the loyalty program that rewards customers for their time together. There is a new graphics developed with Between! Design, Italian artist specialized in Doodle Art who in 2020 entered the Guinness World Record for the largest drawing in the world made by hand by a single person, but already known in the street art scene for his doodles that celebrate equality with the universal language of joy.
Change the form, not the substance behind the initiative. Customers can try to win one of the prizes every week of the new catalog accumulating smiles, points in other words. The longer the time spent at Vodafone, the greater the rewards that can be accessed: i smiles they are in fact assigned on the basis of the years spent in Vodafone, and others are periodically assigned in order to reward the customer's relationship of trust, as well as for each Vodafone product or service purchased. Each month there are always different challenges, the so-called Happy Challenge, allow you to get more smiles.
Every week, by accessing the My Vodafone app, customers can use the points accumulated to try to win one of the prizes up for grabs. THE smiles they are scaled only in case of victory. In addition the program also provides one safe gift a month that each customer can choose between different proposals.
Vodafone has planned an important one campaign of comunication through which he will talk about the new Vodafone Happy on TV, radio and digital channels. The first traces from tomorrow, 15th of Julywhen the advertising campaign on TV that sees as protagonists will be broadcast Alessandro Cattelan and the drawings of Between! Design, transformed into a 3D world that will make the Tortona conductor live an immersive and engaging experience.
The July 25 instead it will start there social campaign which will have the face of András Arató. Does the name tell you nothing? Understandable, but his face, especially on social media, will be recognized by many. He is Hide the Pain Harold, the 77-year-old Hungarian engineer became one of the most famous memes in the world thanks to his deliberately forced smile and the thousands of funny posts with his expression. Hide the Pain Harold will star in a series of video in which three "wrong" days will be told with irony that will not take away the smile of Vodafone Happy customers.