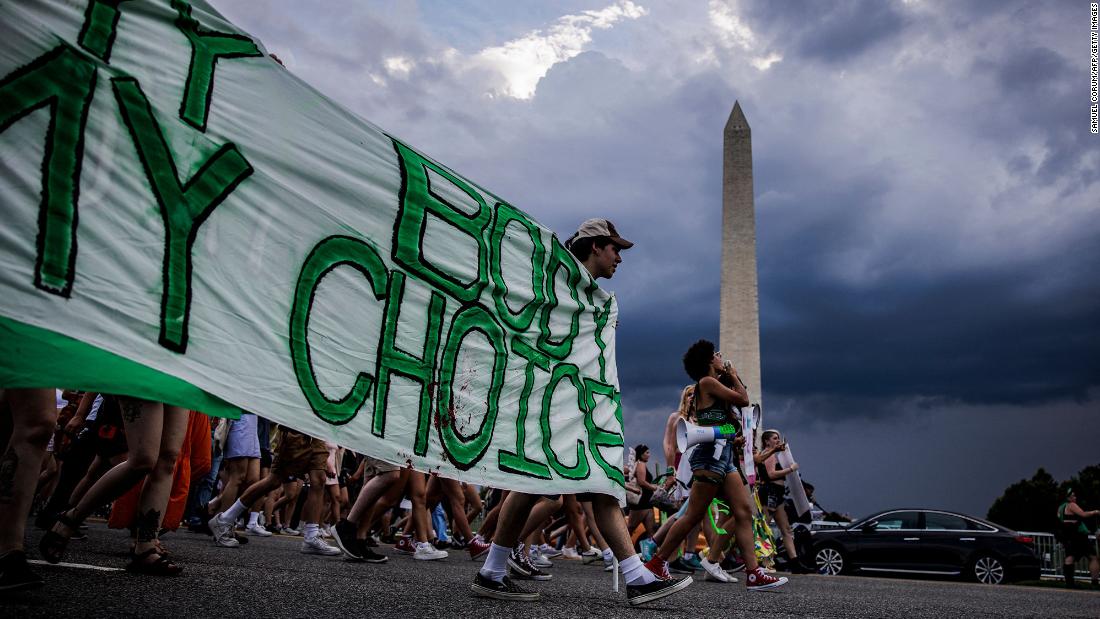 The conservative moment scored a major victory on Friday when the Supreme Court issued its opinion in Dobbs v. Jackson Women's Health, overturning Roe v. Wade — ending the era of federal protection for legal abortion in the United States and instituting one of the most significant rollbacks of civil rights in US history. But a number of Republican candidates and elected officials don't seem content with simply stripping women of our right to control our own reproductive organs. They're also taking aim at rape victims.
While rape and incest exceptions were once standard in anti-abortion laws, along with exceptions for a pregnant woman's health or life, they are increasingly
a thing of the past
(health exceptions, too, are becoming much narrower and less common). This comes despite recent polling showing that the vast majority of Americans — 85%,
according to Monmouth
— support exceptions for rape, incest and to protect the life of the pregnant woman. As conservative states scramble to further criminalize abortion in the wake of Roe being overturned, many Republicans seem absolutely giddy with possibility, realizing that their
control of a great many state legislatures
gives them wide latitude to impose whatever restrictions they like.
And that means forcing rape and incest victims to carry pregnancies to term.
The rhetoric from Republicans from multiple states is astonishing in its outright cruelty.
According to those published recordings, Vega said, "The left will say, 'What about in cases of rape or incest?'" and then claimed that, in her years in law enforcement, she only saw one rape case in which a woman became pregnant. (She did not seem to consider that she wouldn't necessarily know about a pregnancy a rape victim terminated. Particularly given Vega's open hostility to abortion rights — what victim would confide in her?).
It should surprise her, because the idea is so plainly misogynistic and unscientific that anyone who gives it any airtime at all is by definition unfit to serve in any elected office — or as a law enforcement officer.
But Vega isn't the only Republican whose views on rape are positively medieval.
Republicans know this, too. They seem to have decided it doesn't matter.
"What happens when a twelve-year-old girl falls pregnant after being raped?" Brown asked him. "Are you ok with her being forced to carry that fetus to term?"
"You don't know you were raped for two months?" Warren asked, as if women and girls seeking abortions after rape are either liars, idiots or irresponsible. "I think it's a great law," he said. "And it is a compromise." The "compromise," apparently, is that most rape and incest victims are forced to carry pregnancies to term. That, Warren reiterated, didn't bother him. "It's hard to conceive of somebody who doesn't know they were raped for two months," he said.
The harm of rape is a physical invasion, but it's also a crime of power and control — it tells a victim that her body is not hers, that it's subject to the will of another (usually a man). Laws that criminalize abortion do the same — and while all laws criminalizing abortion are unconscionable, those without exceptions for rape and incest are utterly inhumane. Women and girls who are raped and refused abortions face the magnified trauma of having their most intimate and often most pleasurable body parts violated, followed by being told that they have no right to determine the outcome of that violation — that, for a second time, they have no right to say "no," and that their bodies can be controlled against their will.
The GOP has become the party of hostile misogyny. And Republicans' mistreatment of rape victims is just the beginning.