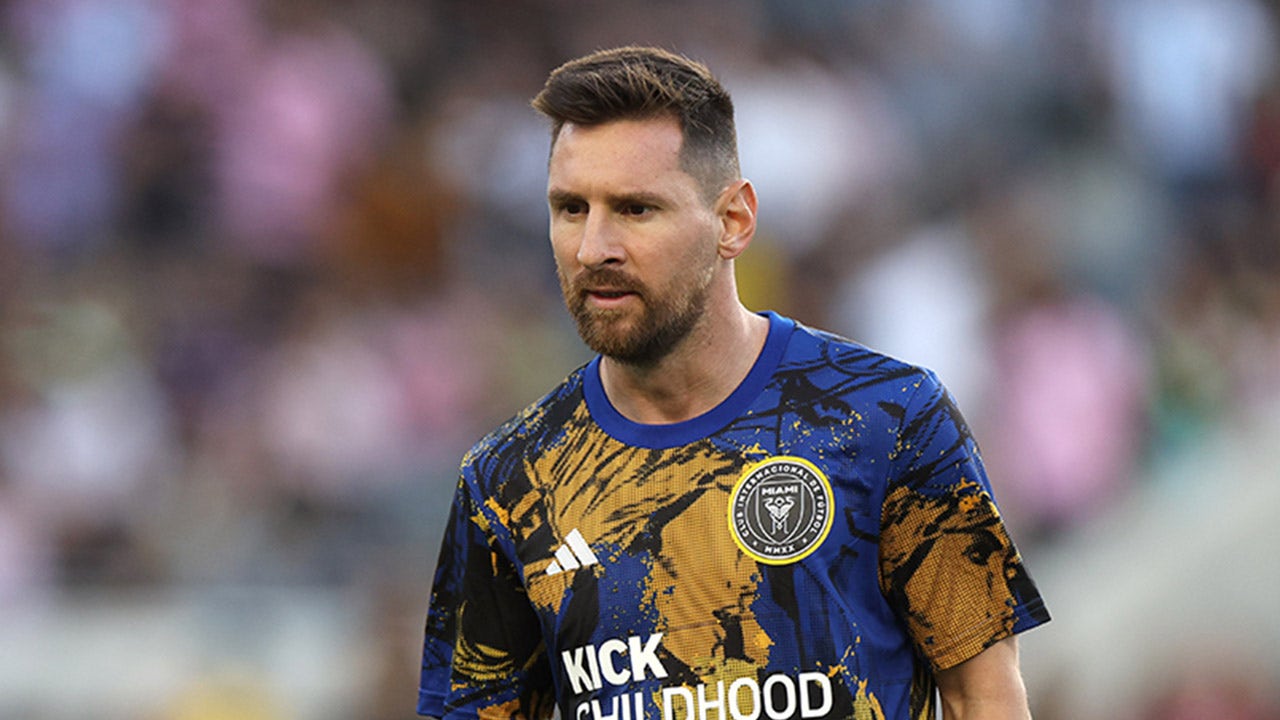 Lionel Messi fever took over Los Angeles Sunday night, as Inter Miami CF's latest match on the soccer pitch came against LAFC. 
LAFC already has great turnouts to their matches (11th in MLS with 22,102 fans attendees averaged), but BMO Stadium was packed to the brim with Messi and Inter Miami CF bringing arguably the biggest sports spectacle in the U.S. to the City of Angels. 
Actor and LAFC fan Owen Wilson loves how exhilarating Messi's arrival in Major League Soccer has been, which is why he was among the many stars who showed out to watch him in action. It reminds Wilson of another global soccer star who made the jump to the United States to continue his illustrious soccer career. 
CLICK HERE FOR MORE SPORTS COVERAGE ON FOXNEWS.COM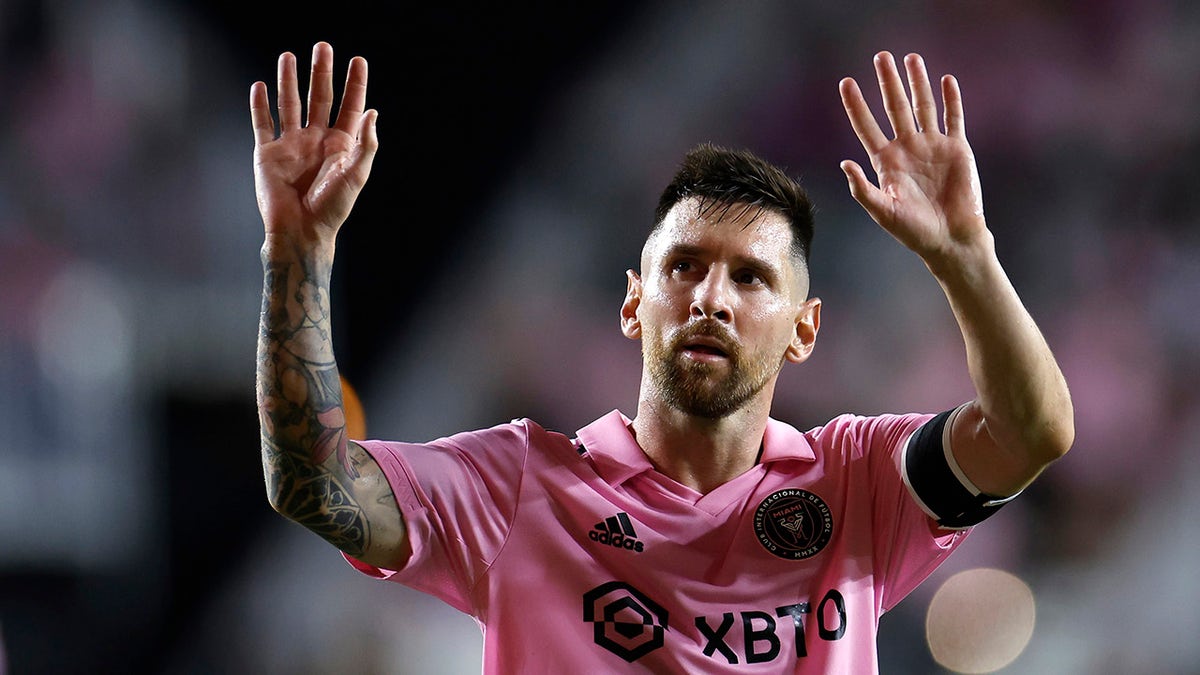 "I remember as a kid it was such a huge deal when Pelé played for the [New York] Cosmos, and it feels like that again with Messi except maybe even bigger," Wilson told Fox News Digital. 
Much like Messi did when he signed his contract with Inter Miami CF, Pelé shocked the entire world when he decided to play for the New York Cosmos on a three-year, $7 million deal in the old North American Soccer League in 1975.
LIONEL MESSI SCORES INCREDIBLE GOAL FROM 20 YARDS OUT AS MIAMI TOPS PHILADELPHIA IN LEAGUES CUP SEMIS
Pelé's arrival led the Cosmos to move their games from a small Randall's Island stadium to Giants Stadium because of how many fans wanted to see him in person. The Cosmos eventually set a North American attendance record of 77,691 on his debut, which was also watched by a record 10 million people. 
Messi's arrival in the U.S. has been a whirlwind, and all of it in a good way for the MLS. Inter Miami CF is now the fourth most-followed sports team in the U.S. on Instagram with 12 million followers – 11 million of which came after Messi signed. Stars including LeBron James, Kim Kardashian and many more have shown out in Miami to see Messi up close. 
"I think it's already doing it for the MLS," the "Wedding Crashers" star said of Messi's impact on the league. "You can see the excitement.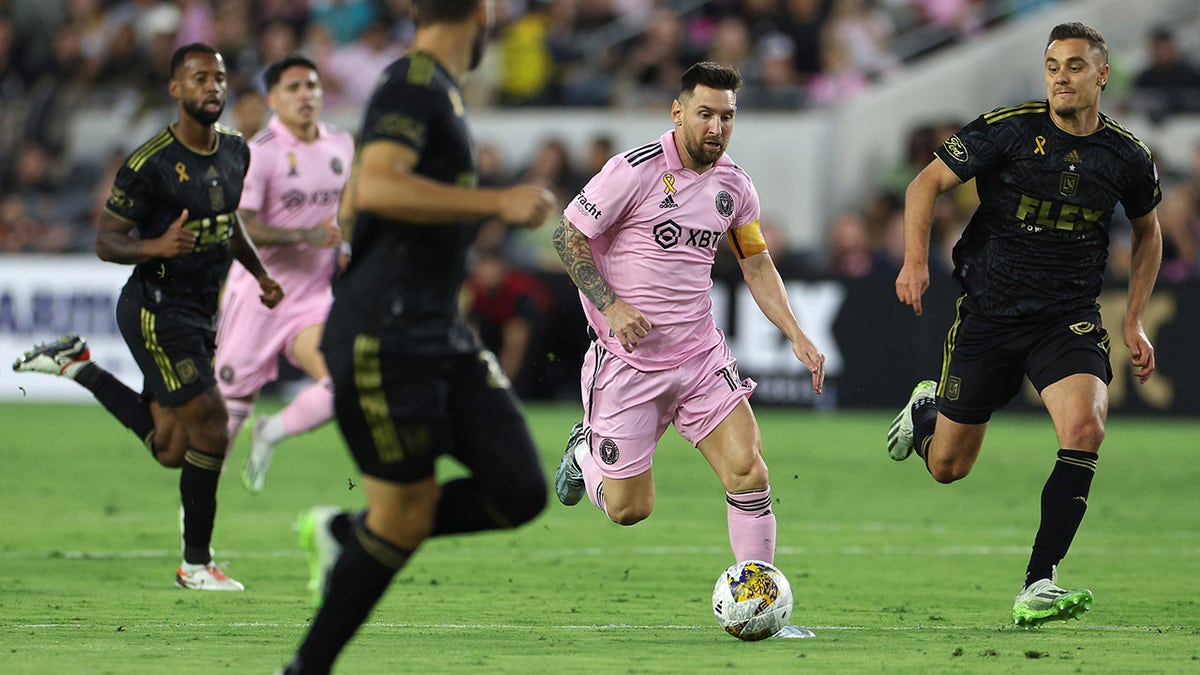 "I had a friend in Dallas, them going to the games. Just all over country. Even my mother is now really into it."
Messi's impact for Inter Miami CF was also felt immediately when he stepped on the pitch. In his very first match against Cruz Azul, Messi's beautifully placed free kick gave Miami the 2-1 victory in extra time in the second half. 
He then scored twice in his second match against Atlanta United. In the 10 matches he has played prior to the match against LAFC, Messi has scored in eight of them. 
Additionally, Messi coming to Inter Miami CF changed their trajectory immediately, as they were at the bottom of the MLS regular season standings before the Leagues Cup. They went on to win the Leagues Cup and US Open Cup in penalty kicks.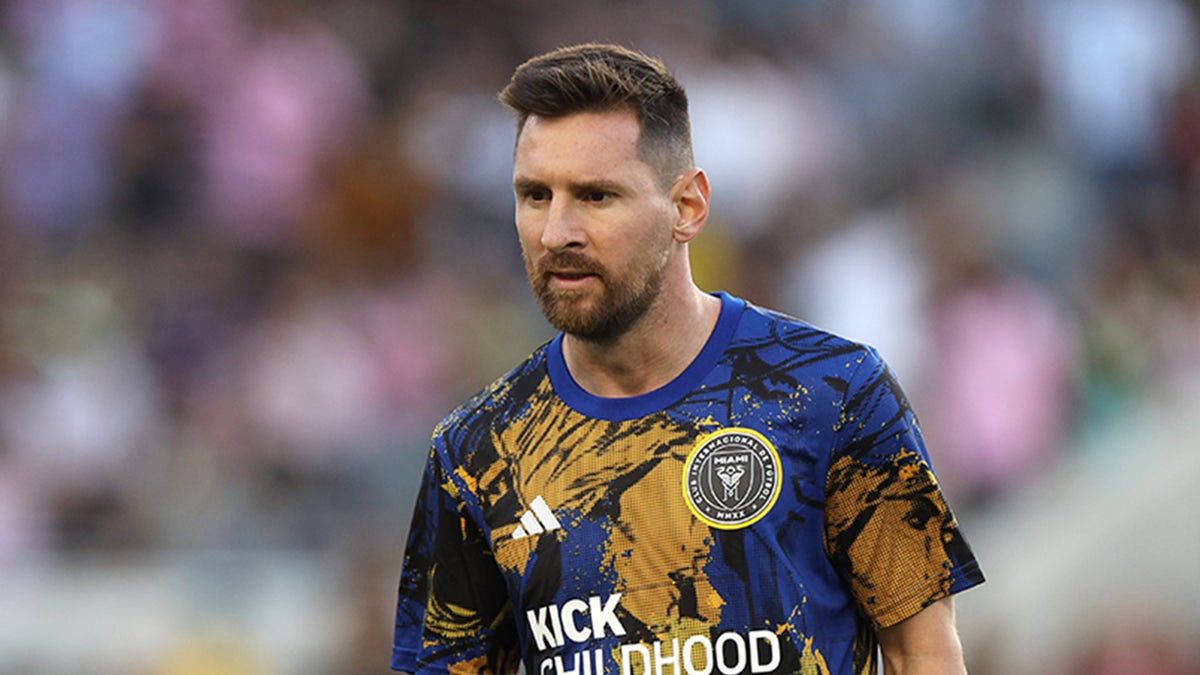 CLICK HERE TO GET THE FOX NEWS APP
"Messi Mania" will continue to run rampant through sports fans across the U.S., and stars like Wilson will continue to show up to stadiums knowing they get to witness history with each goal and assist Messi piles up in his early MLS career. 
Source link
(This article is generated through the syndicated feed sources, Financetin neither support nor own any part of this article)