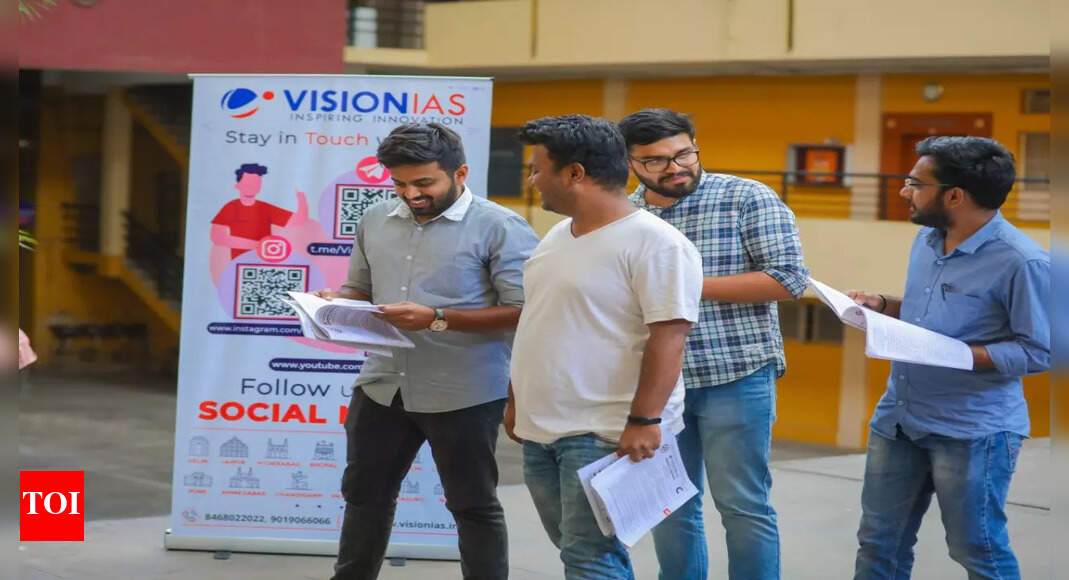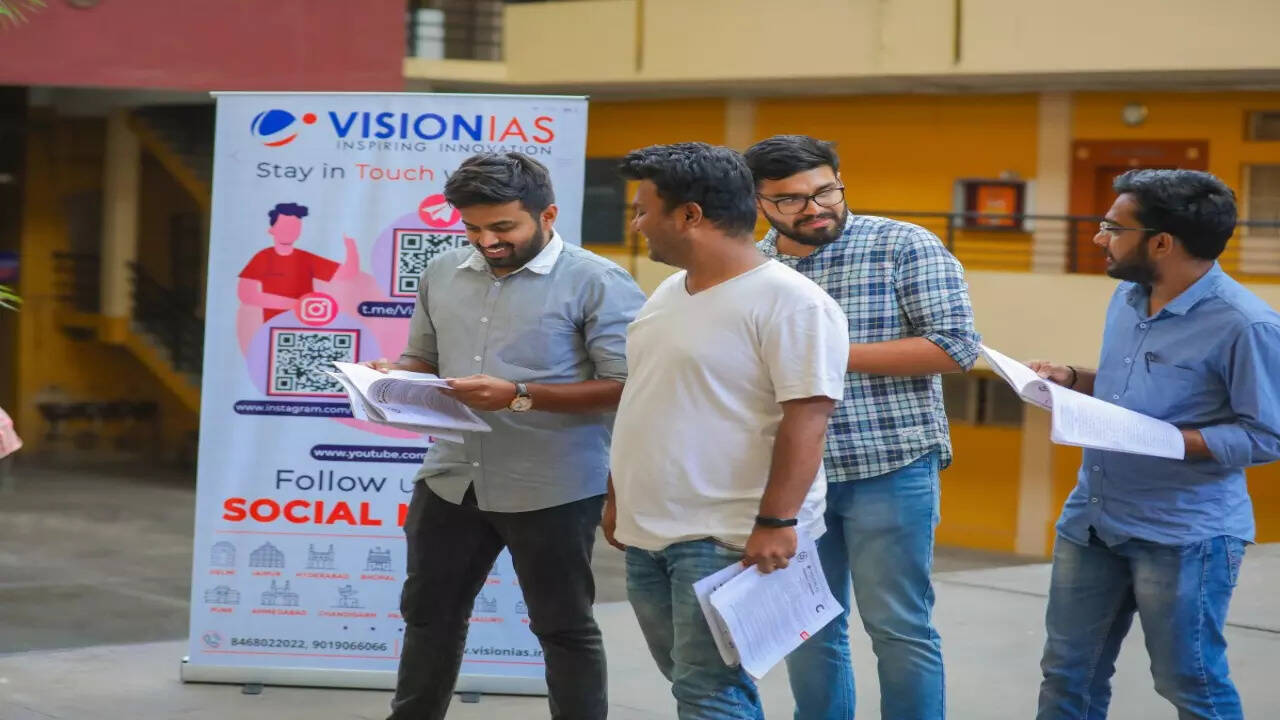 On 2nd April 2023, VisionIAS conducted the 1st test of its yearly Abhyaas Prelims Test series in over 170 cities across India. Abhyaas Prelims was an opportunity for students to assess their skills and knowledge before the UPSC Prelims take place, scheduled for 28th May. These centres ranged from Leh in the North to Thiruvananthapuram in the South and from Kohima in the East to Jamnagar in the West.
VisionIAS has once again demonstrated its institutional capabilities in delivering complex and challenging exercises with the successful completion of the Abhyaas Prelims Test-1 across the vast geography of India and covering more than 26000 students. This was made possible due to its continued adherence to core organisational values such as creative thinking, innovation, planning, teamwork, empathetic learning, inclusivity, and integrity.
VisionIAS's
Abhyaas Prelims Test Series'
rigorous and comprehensive testing system, along with its close resemblance to the UPSC prelims examination, are some of the reasons for its gaining credibility amongst students. It has established a benchmark in prelims preparedness assessment and exam readiness within a short span of time.
Solving mock tests has long been established as an essential requirement for ensuring success in the UPSC Prelims exam. It familiarises students with exam patterns, assessment of strengths and shortcomings, and building confidence. This not only helps candidates in the revision and retention of the syllabus but also assists in effective time management.
Abhyaas Prelims Test Series is an attempt to create the UPSC Prelims exam-like environment and associated challenges that are experienced by students.
In addition to evaluating a student's knowledge and aptitude, Abhyaas also assesses their mental and psychological preparedness for the UPSC Prelims exam. The experience of taking a simulated exam helps students in managing the stress and anxiety associated with the exam, thereby enhancing their performance on the day of the exam.
What further motivates students is the all-India rankings. This provides students with their comparative standing among their peers. Students also get to engage in live test discussions and post-test analysis, which helps them gauge several ways to prepare for UPSC prelims and understand the effectiveness. The mentoring ecosystem offers customised answers to any doubts that students have related to preparation.
The atmosphere at nationwide Abhyaas Test Centers closely resembled that of the UPSC Prelims exam, with students travelling from far-flung regions and nearby areas to appear in the test. It was heartwarming to observe parents providing motivation and emotional support to their children as they waited patiently for the completion of the exam.
After the completion of the test, students came forward to share their test experiences. Those who had previously taken the UPSC Prelims exam testified to the similarities between Abhyaas and the USPC Prelims exam. They specifically highlighted the closeness of the atmosphere outside the test centre, in the exam hall, the administrative arrangements, procedures, and the test paper's quality and nature.
While fresh aspirants felt more confident to appear for the UPSC Prelims exam. They also realized the significance of holistic preparation requiring adequate attention to all the papers and subjects.
Abhyaas's CSAT paper served as a timely wake-up call for those students who were not in touch with the
CSAT preparation
as they struggled hard to perform well in it within the allocated time. Students appearing in Abhyaas Prelims Test-1 were particularly fascinated about having tested their preparation strategies, problem-solving skills, and time management.
The result of the Abhyaas Test 1 was declared on 6th April 2023, at 10:00 PM on the VisonIAS website, which can be accessed by logging into the Abhyaas Portal. A series of live test discussions are scheduled between 7th April to 10th April for both the Papers-General Studies and CSAT. Separate discussions would be held for Hindi and English Medium students.
The upcoming tests under Abhyaas Test Series are slated to take place on 23rd April and 7th May respectively. This schedule is strategically determined to help students to assess their level of preparation at regular intervals with ample time to improve on their shortcomings and work on their area of strengths. This enables students to not only assess their knowledge and skills but also their mental and psychological resilience, thus improving their exam readiness.
VisionIAS has helped aspirants to accomplish their goal of joining the Indian Civil services through its technology-led learning ecosystem. This encompasses student-friendly classroom programs, an innovative assessment system, and a dynamic mentoring program. Additionally, data-driven decision-making allows VisonIAS to take stock of students' learning outcomes with precision and recommend customised solutions addressing their specific needs.
To know more about VisionIAS, click
here
.
Disclaimer – The above content is non-editorial, and TIL hereby disclaims any and all warranties, expressed or implied, relating to it, and does not guarantee, vouch for or necessarily endorse any of the content.