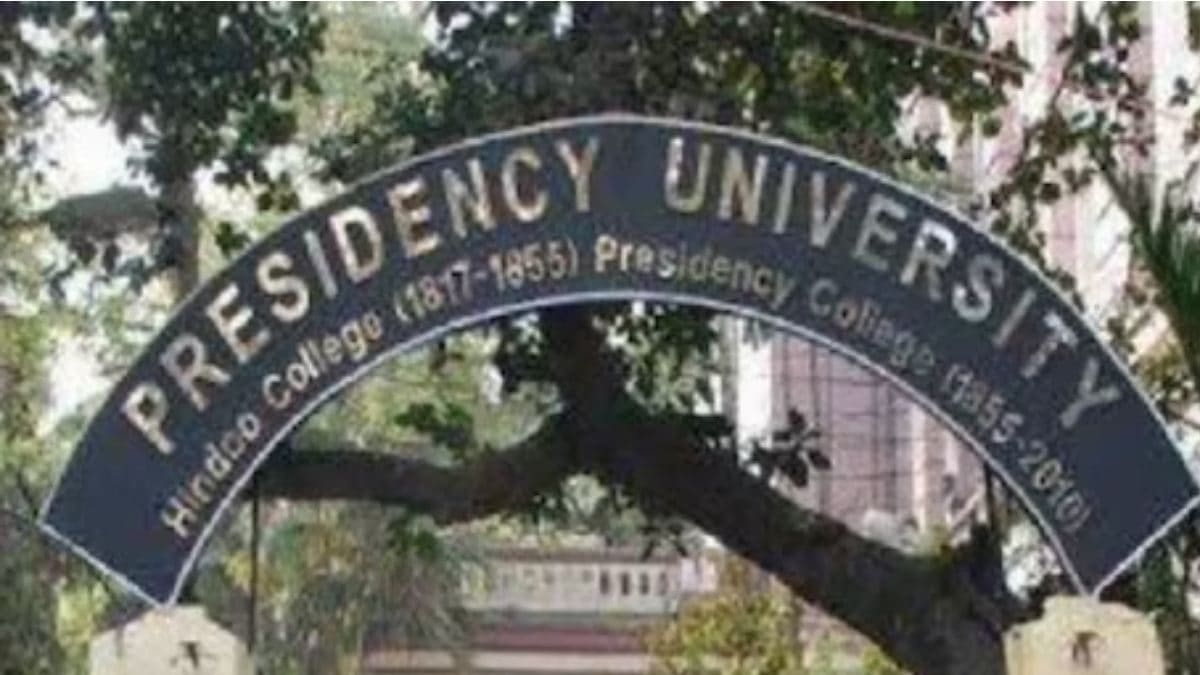 Published By: Sukanya Nandy
Last Updated: June 30, 2023, 18:14 IST In a note, dean of students Arun Maity said there won't be any new disciplinary committee and the code of conduct won't be implemented now (File Photo)
Students affiliated to the SFI, and Independent Consolidation, had launched a weeklong protest on Monday against the draft code terming some of the recommendations as an "authoritarian step"
Presidency University on Thursday said it will not implement the draft code of conduct which had proposed that processions on the campus can be taken out only with prior consent of the institute's authorities. Students affiliated to the SFI, the CPI-M's students' wing which controls the students' council of the university, and another students union, Independent Consolidation, had launched a week-long protest on Monday against the draft code terming some of the recommendations as an "authoritarian step."
In a note, dean of students Arun Maity said there won't be any new disciplinary committee and the code of conduct won't be implemented now. "No code of conduct for students until the next general body meeting," the note said.
"The authorities have backed out on the face of mounting protests by students. To know the opinion of general students, we call upon them to attend the general meeting on July 3," Independent Consolidation member Ahan said.
SFI spokesperson Anandarupa Dhar said on the face of sustained protests, the dean of students was forced to communicate in writing that CCTV will be used on campus only for the safety and security of students, not for any extra surveillance. "Presidency is a citadel of free thinking and liberal views. It has always supported progressive school of thoughts. We will not tolerate any blueprint to murder democracy on the university campus, or any code of conduct for surveillance in the name of discipline," Dhar had told.
(This story has not been edited by News18 staff and is published from a syndicated news agency feed – PTI)
Source link