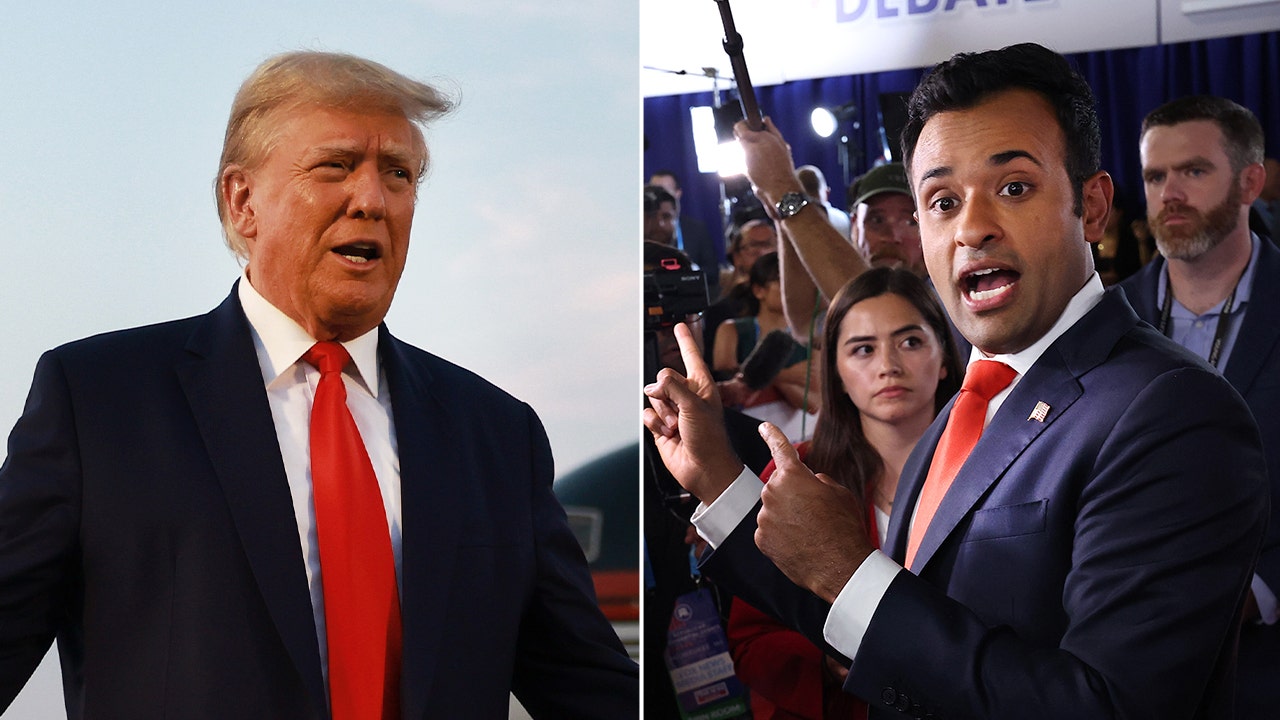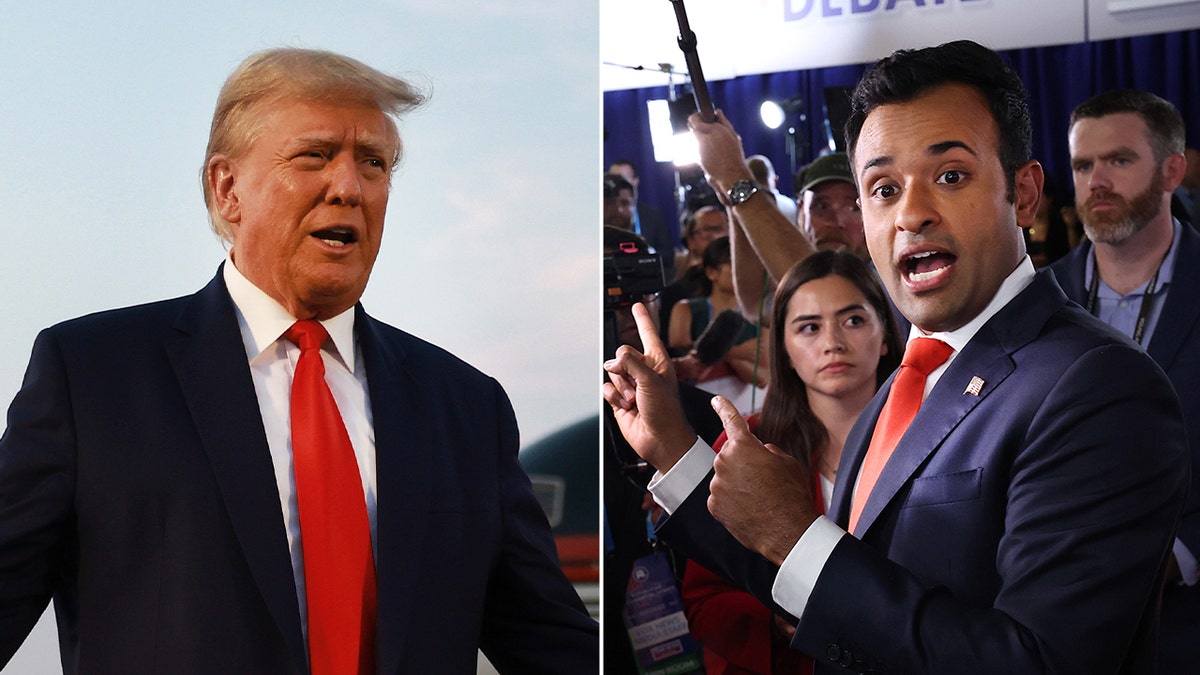 Republican presidential candidate Vivek Ramaswamy was pressed Friday to explain specific policy differences he has with front-runner Donald Trump as observers noted the duo's political similarities.
Ramaswamy initially responded by telling Fox News he has "fresh legs" at 38 years old, versus the 77-year-old former president.
"We are reaching the next generation of young Americans," Ramaswamy told "America Reports." "That is why I can win this election in a landslide in a way that no other candidate can."
He noted he has stumped in Republican-averse strongholds like Philadelphia's drug-addled Kensington neighborhood and Chicago's inner city.
He said Kensington — which has made national headlines for its drug epidemic — is one place Republicans wouldn't normally visit.
RAMASWAMY: MY POSITIONS HAVE BEEN 'CARICATURED'
"We're leaving no state left behind, no city left behind, no American left behind, already building a multiethnic, working-class coalition," Ramaswamy said, adding that 2024 cannot be a "50.1[-percent] election," but a mandate similar to former President Ronald Reagan's landslides.
When pressed again on specific areas where he deviates from Trump, Ramaswamy said they're "small," reiterating he and Trump are the only "America First" candidates in the race, and they therefore are disparate from the "neocons" in the field.
Ramaswamy eventually added he would rescind affirmative action and "militarize" the Mexican border, versus Trump's security plan centering around a physical wall.
He also pledged to abolish the Department of Education instead of Trump's tact of nominating a strong reformer like Betsy DeVos.
"The main difference is I will be able to unite this country by leading the next generation of Americans to a vision of what it means to be an American, revive national pride in that next generation where it is lacking."
RAMASWAMY: TRUMP JAIL TRIP AN INDICTMENT OF OUR NATIONAL CIVIC HEALTH
Ramaswamy further claimed he'll be able to take Trump's "America First" mantle farther than he did and be more unifying as a leader.
As Ramaswamy has clashed with a handful of fellow candidates like former Vice President Mike Pence, former Govs. Chris Christie and Nikki Haley, the candidate responded to some of those firestorms.
During the Fox News debate, Christie interjected to compare Ramaswamy to both a chatbot and former President Barack Obama.
Christie called Ramaswamy "a guy who sounds like ChatGPT" and said his introductory quip about his surname echoed a self-deprecating remark by former President Barack Obama during a 2008 debate.
Ramaswamy was asked to respond to another clash that's continued beyond the dais, with Haley — who like Ramaswamy is also of Indian-American ancestry.
Ramaswamy previously tweeted a criticism at Haley, referring to her by her birth name Nimrata Randhawa.
Haley later countered that her middle name, Nikki, appears on her birth certificate, and that she married Michael Haley, electing not to go deeper into "name games."
Ramaswamy told Fox News it was a "playful jest" after Haley reportedly mispronounced "Vivek," which he said "rhymes with cake."
"I'd expect someone of Nikki's background to be able to get that right," he said. 
"But I do think that there is a real distinction, and I think that I am the only candidate who is on that stage who is a non-neocon. I believe in standing for American interests: asserting American interests, but only where it advances the U.S.' interest."
"That's very different from other candidates that would sooner send troops to defend an invasion across somebody else's border than to use troops to defend across the invasion on our own southern border in this country."
For more Culture, Media, Education, Opinion, and channel coverage, visit foxnews.com/media. 
Source link
(This article is generated through the syndicated feed sources, Financetin neither support nor own any part of this article)