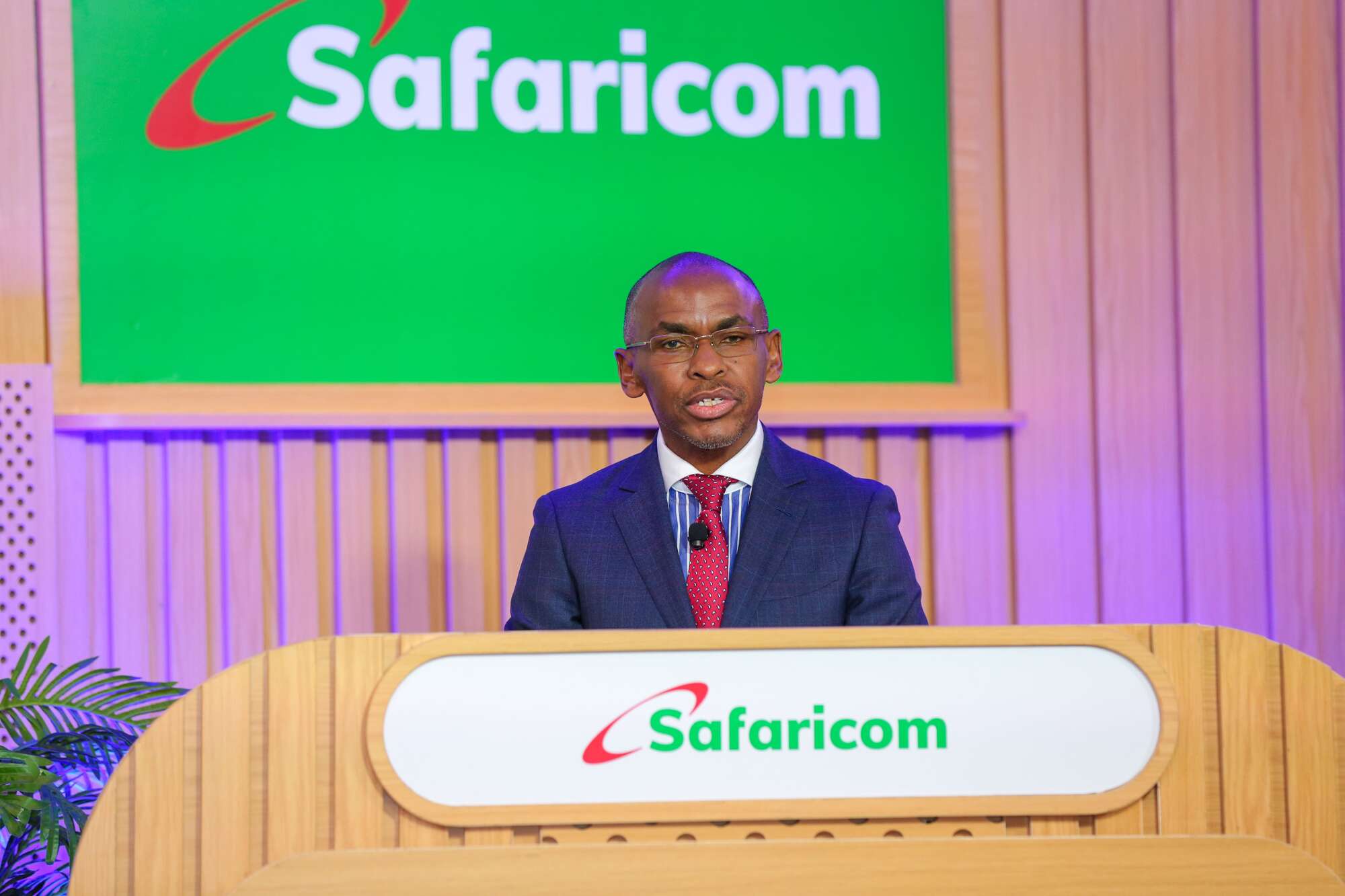 Companies

Safaricom triples daily M-Pesa limits to Sh500,000
Tuesday August 15 2023

Safaricom has more than tripled the daily transaction limits on its mobile money platform to Sh500,000 after receiving the central bank's approval, strengthening its capacity to compete with commercial banks in the lucrative digital payments market.
The telco has also allowed individuals and businesses to hold half a million shillings in their M-Pesa wallets from Tuesday as mobile money evolves from person-to-person payments to an e-commerce tool.
Read: Safaricom wants Sh140,000 daily M-Pesa limit increased
M-Pesa users were previously allowed to hold up to Sh300,000 in their wallets. The regulators have in the past raised concerns over the money laundering risk associated with mobile money, preferring to take a cautious approach in raising the limit.
But those concerns appear to be diminishing, with this being the second time in three years that the Central Bank of Kenya (CBK) has allowed Safaricom to raise the account and daily transaction limits.
"We appreciate the role that the Central Bank of Kenya has played by constantly providing guidance on innovations and protections that we have put in place to strengthen M-Pesa's adherence to KYC [Know Your Customer guidelines], anti-money laundering and other financial regulations and safeguards," said Peter Ndegwa, the CEO of Safaricom.
Increased transactions on M-Pesa also quickens the country's march to a cashless economy, which gathered momentum at the height of the Covid-19 pandemic.
"The increased account limits will provide customers and especially small businesses with increased convenience as the share of cashless transactions continues to rise," Mr Ndegwa said.
The approval also gives Safaricom a stronger footing to compete with banks that have recently become aggressive in financial technology, especially payment solutions.
Banks are allowed to transact up to Sh999,999 through the inter-bank mobile payment channel, PesaLink, giving them an edge over M-Pesa.
The CBK also allowed customers using JamboPay e-wallet a similar daily mobile money transaction limit of Sh500,000.
The amount of money transacted on mobile phones is more than half of all the goods and services produced in the economy, or gross domestic product (GDP), highlighting the impact of the free mobile money services offered during the Covid-19 pandemic.
Data from the CBK show that the value of mobile money transactions reached 56.8 percent of GDP as Kenyans took advantage of the waivers to transact on their handsets.
Safaricom said the current per transaction limits of Sh150,000 will remain. However, customers can make as many transactions up to Sh500,000 daily.
The daily transaction limits, which had been doubled during the Covid-19 pandemic, were at Sh150,000.
In the last financial year to March 2023, more than 606,000 businesses were receiving payments through Lipa Na M-Pesa, with a total of Sh1.625 trillion transacted in the 12 months.
M-Pesa transaction limits were previously increased in March 2020 when the CBK approved doubling of transaction limits to Sh150,000 daily and account limits to Sh300,000.
The CBK has been reluctant to raise these ceilings fearing that mobile money payment platforms are not well policed against money laundering and terrorist financing.
In 2019, one of the seven suspects in the DusitD2 terror attacks, Hassan Abdi Nur, allegedly registered several accounts in the lead-up to the attack.
The court heard that he allegedly received huge amounts of money from South Africa, which would be withdrawn through a specific till number at a local bank before being sent to Somalia.
However, Safaricom, which is listed at the Nairobi Securities Exchange (NSE), told the court that it had already flagged a terror suspect accused of making huge M-Pesa withdrawals allegedly to finance the dusitD2 Hotel attack.
Kenya has been hailed as a trailblazer in mobile banking after the invention of M-Pesa.
The boom in mobile money transactions has also attracted the taxman, with the Treasury introducing an excise duty of 10 percent on financial transactions.
Read: M-Pesa launches interest-free loans for buying goods
This was later increased to 12 percent and then recently, in the Finance Act, 2023, to 15 percent.
Revenues from excise duty on financial transactions more than doubled from Sh13.7 billion in June 2017 to Sh28.9 billion in June 2021.
→ [email protected]
Source link
(This article is generated through the syndicated feed sources, Financetin doesn't own any part of this article)