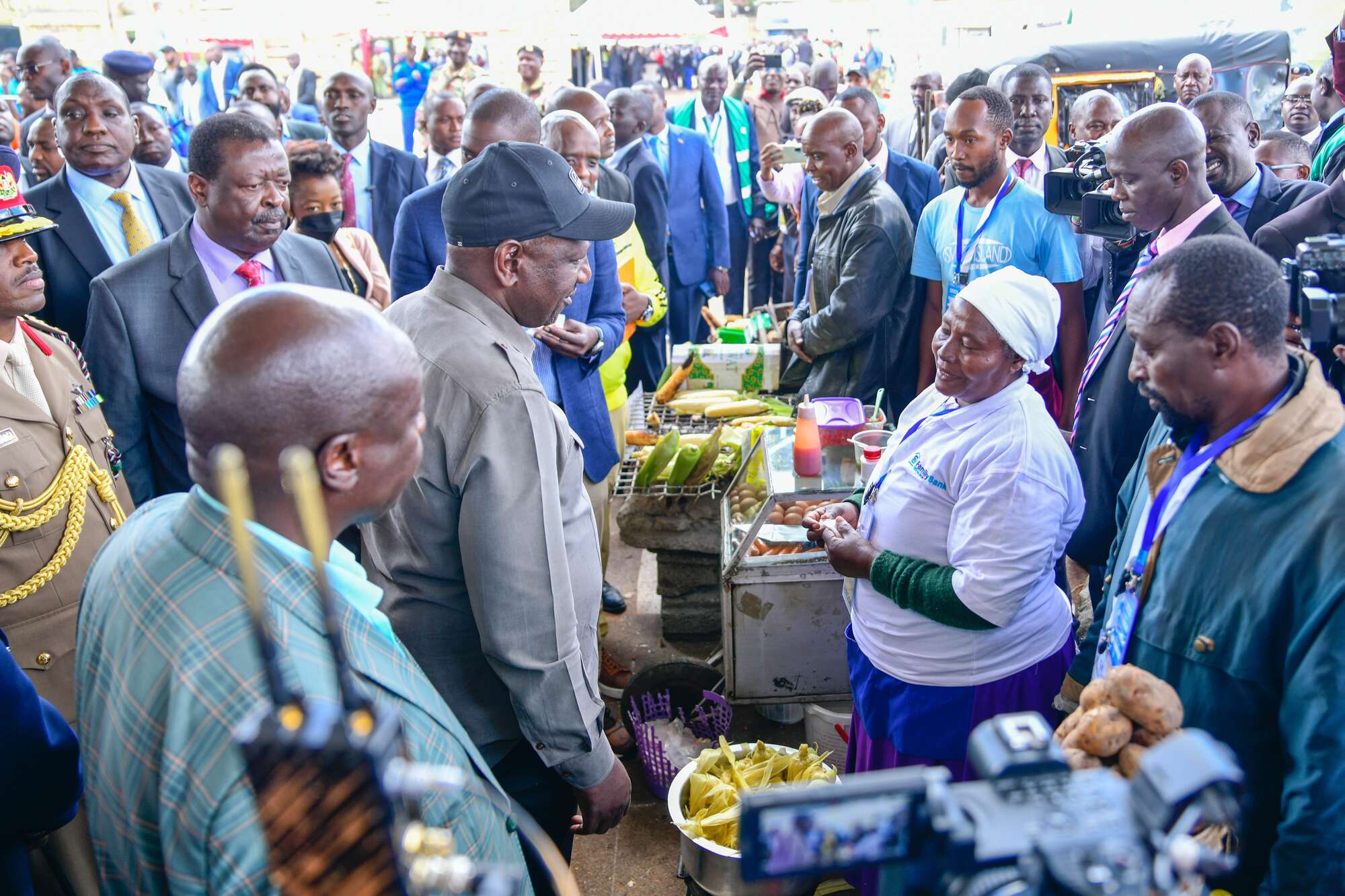 Market News

Small traders using Hustler Fund loans on households
Friday September 08 2023

A majority of micro, small and medium enterprises (MSEs) operating in the Kenyan market borrow cash from the State-backed financial inclusion fund, popularly known as Hustler Fund, for consumption in a trend that works to defeat the purpose for which the facility was unveiled.
The FinAccess Micro and Small Enterprises Tracker survey published by the Central Bank of Kenya (CBK) reveals that 68.6 percent of owners who tapped into the kitty during the eight -month period to June this year used the money for household purposes while only 18.1 percent ploughed the resource into business use.
Read: Hustler Fund defaults hit Sh3 billion in nine months
According to the report, a further 13.3 percent of borrowed monies from the Fund were channeled to both business and personal use.
The first phase of the Hustler Fund was launched on November 30 last year by President William Ruto as the new administration moved in to ease access to credit by individuals, albeit disbursing small amounts from as low as Sh500 to a high of Sh50,000.
The survey notes that among those who exclusively borrowed for business purposes, at 73.4 percent, used the funds to boost their working capital while 22 percent used the funds to expand their businesses.
Among those who used the loans for personal or household purposes only, 77.7 percent used the money to finance daily expenses while those who borrowed to cater for emergencies like medical cases accounted for 14.3 percent.
Read: Treasury halves Hustler Fund budget to Sh10bn
The rest 7.9 percent used the borrowed cash to cater for other needs like education and repaying other loans.
→ [email protected]
Source link
(This article is generated through the syndicated feed sources, Financetin doesn't own any part of this article)