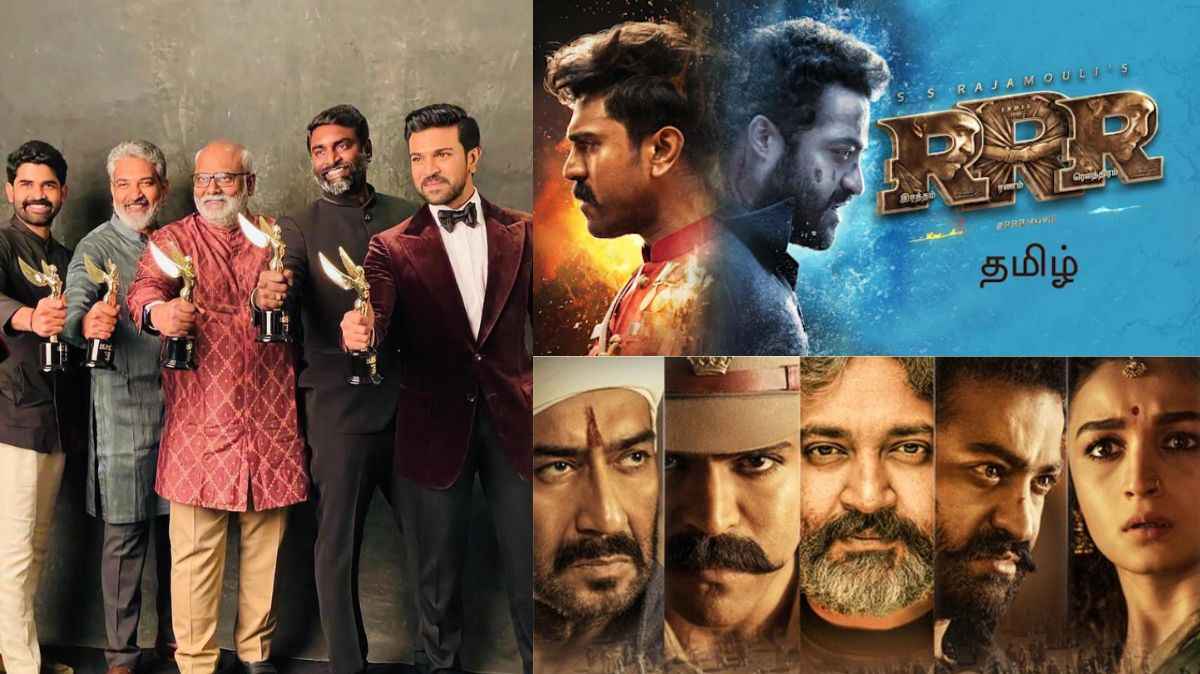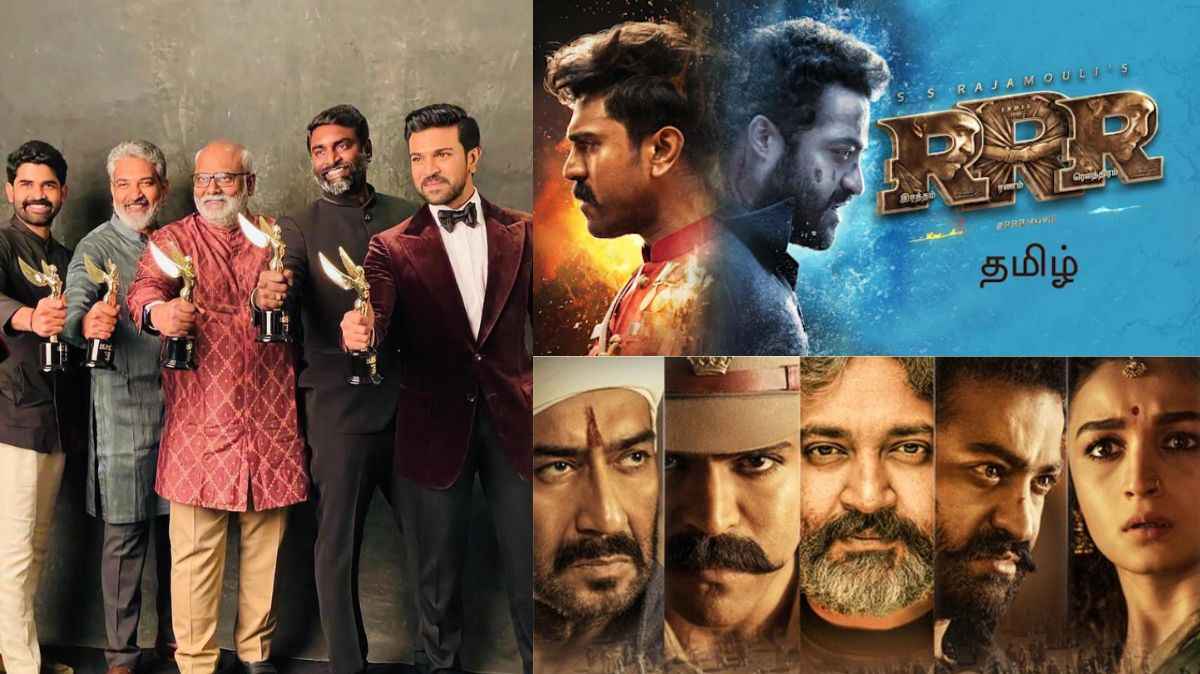 SS Rajamouli's RRR has achieved laudable success as the spectacular action drama film bags five awards at the Hollywood Critics Association Awards ceremony 2023 in Los Angeles, California.
.@ssrajamouli & @AlwaysRamCharan's acceptance speech for the Best International Film Award at @HCAcritics !! #HCAAwards #RRRMovie pic.twitter.com/QEK3QxR4cQ

— RRR Movie (@RRRMovie)
February 25, 2023
The film was honoured with various category awards which are five major category awards in the Best Stunts, Best Original Song (Naatu Naatu), Best Action Film, Best International Film and Spotlight award categories. The Indian filmmaker SS Rajamouli along with the famous music composer MM Keeravani and their families attended the big event. 
Apart from this, the glorious Indian actor Ram Charan was present at the award function held in Hollywood city. The 6th annual HCA Film Awards took place in the evening on February 24, 2023. The Tollywood star Ram Charan even presented the award for the Best Voice Or Motion-Capture Performance categories.
Honoured to be representing Indian Cinema at the @HCAcritics 2023 along with @ssrajamouli Garu & @mmkeeravaani Garu.
I'm proud of the recognition we received as team @RRRMovie tonight. pic.twitter.com/u44ee2peX5

— Ram Charan (@AlwaysRamCharan)
February 25, 2023
A Proud Moment for Indian Cinema!
SS Rajamouli hit the jackpot with his Blockbuster film of the year 2022 'RRR'. He attended the Hollywood Critics Association Awards 2023 with the whole team of RRR and represented Indian Cinema.  
In his acceptance speech, for the awards – Best Stunts, Best Action Film and Best International Film categories, SS Rajamouli said, "In the innumerable action shots in the whole film, I can hardly think of two or three scenes where we used body doubles. Each and every stunt was performed by themselves (Jr NTR and Ram Charan). We put in 320 days of hard work to make this film, most of those were taken up by stunts."
Additionally, he also expressed his gratitude and said that he is proud to have received such an honour and recognition. This award is a symbol of triumph for the whole Indian film industry. 
And the HCA Award Acceptance …
RRR#RRR #RRRMovie #RamCharan #SSRajamouli #NTRamaRaoJr #HCAFilmAwards #BestOriginalSong pic.twitter.com/rVuTJQzbBs
— Hollywood Critics Association (@HCAcritics) February 25, 2023
Most Stunts Performed by Actors
SS Rajamouli conveyed thanksgiving to all members of the Hollywood Critics Association (HCA). Then he continued by saying that the film's choreographer has put in great effort to execute all the stunts that are being done in making the movie. 
He also reveals that most of the stunts were performed by wonderful actors – Jr NTR and Ram Charan. The director further hopes to make more such contributions in future. Lastly, he concluded his speech by congratulating his entire team and said a few words for India which he calls a land of wonderful stories, Bharath. Rajamouli addressed the country, "Mera Bharath Mahaan, Jai Hind." 
He also urged the award shows to include a category for stunt choreographers. The stunt team puts their life in order to entertain the world. Hence they also deserve such honour and prestige. This is for all the stunt choreographers, not just in my country, but the world," said SS Rajamouli.
Here's @ssrajamouli's acceptance speech of #HCAcritics award for Best Stunts.

Congratulations to our entire team 🙌🏻❤️ #RRRMovie @HCAcritics pic.twitter.com/kRYW9PICau

— RRR Movie (@RRRMovie)
February 25, 2023
Ram Charan Glad for Prestigious Award
Several videos of the HCA award function were posted on the online Twitter handle. On the occasion, Ram Charan took to the stage while taking the Best International Film Award with SS Rajamouli and thanked HCA for giving such honour and love from across the globe.
He realizes that it is a great responsibility and further proclaimed that they look forward to making and coming up with better films in the coming times whereas the director said, "To all my fellow filmmakers in India, it is for all of us to believe we can truly make international films." The great music composer MM Keeravani sang on stage while accepting the award for the world-acclaimed song 'Naatu Naatu'.
About Hollywood Critics Association
Hollywood Critics Association (HCA) is a film critic organization located in Los Angeles, California. It was first discovered in the year 2016 and then named the 'Los Angeles Online Film Critics Society'. Then it was later renamed in 2019. 
The HCA Association releases the nomination each December for the Film Awards Function and the event is held in January. On February 24, 2023, the HCA Awards were organized in Hollywood city where the epic movie 'RRR' directed by SS Rajamouli bagged 5 major awards.
Also Read: NSE India Introduces first-ever Municipal Bond Indexes to Keep Record of Municipal Bonds