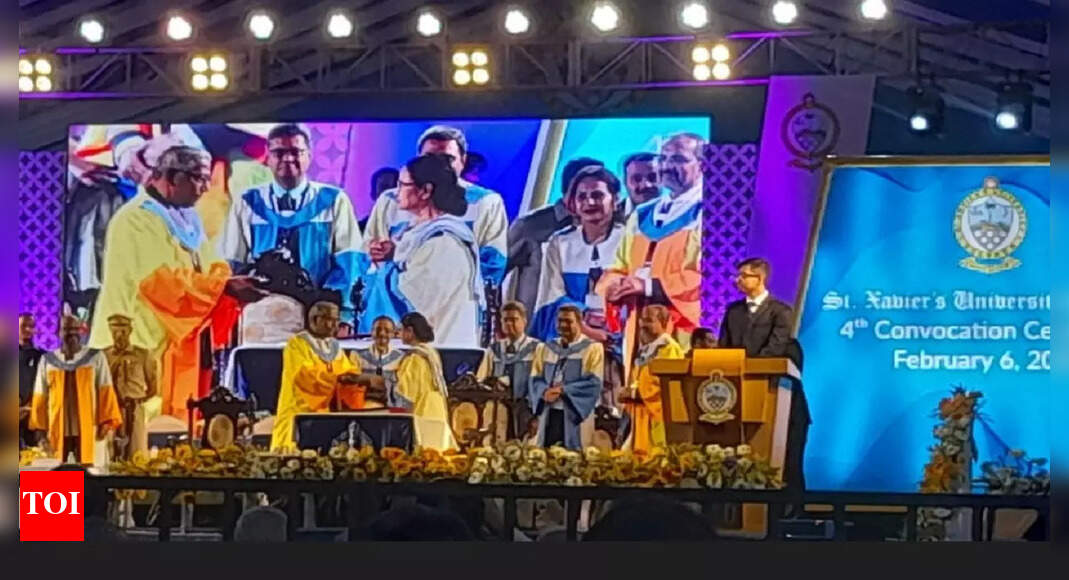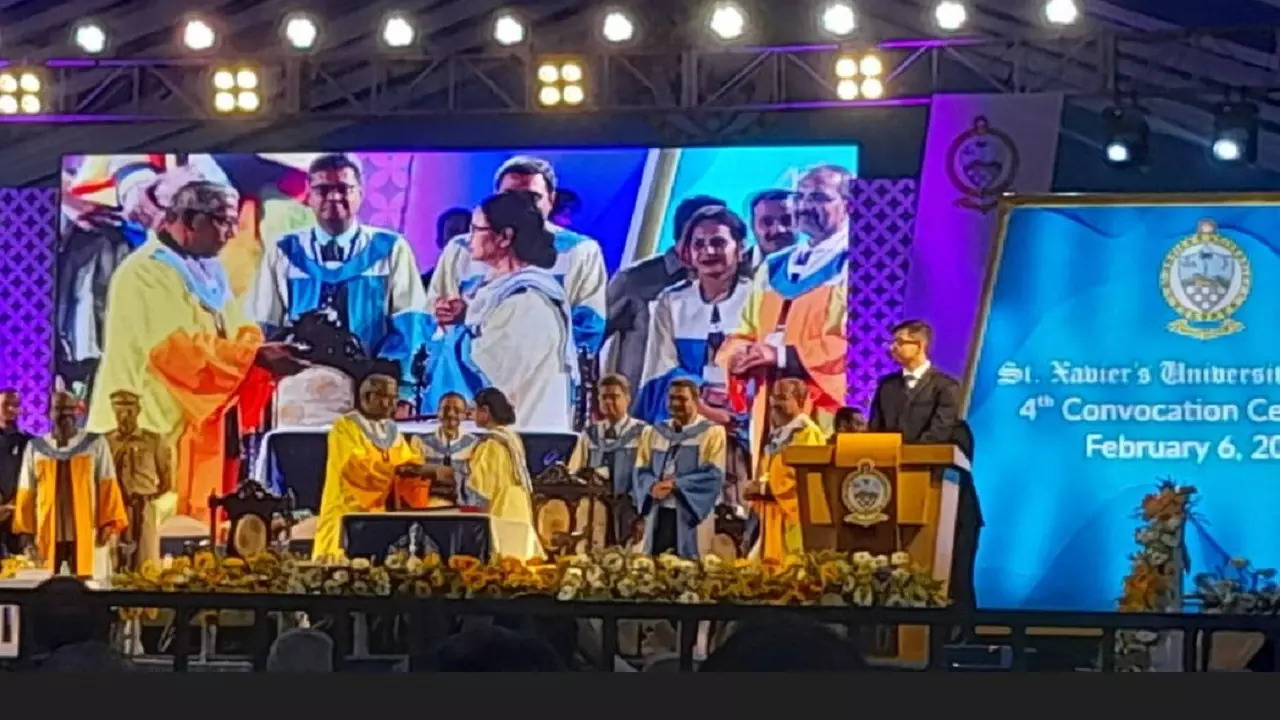 KOLKATA: St. Xavier's University in Kolkata honored West Bengal chief minister Mamata Banerjee with an honorary Doctor of Letters (DLitt) degree on Monday. The award was in recognition of Banerjee's contributions to social services and education sector, vice-chancellor Father Felix Raj said before handing the citation to Banerjee in presence of governor CV Ananda Bose at the varsity's fourth convocation.
Accepting the citation of DLitt (Doctor of Letters) at the function held at the varsity's New Town campus, Banerjee said she was dedicating it to the people of the state, and of the country, "without whom I am nobody".
"I am what I am because of the common man," she added.
The governor said, "A deserving woman got the honour."
Earlier, the vice-chancellor had said that the university wanted to honour her as she had greatly helped to establish it in 2017.
In January 2018, the state-run Calcutta University conferred an honorary DLitt on the chief minister in recognition of her social service.
(With inputs from PTI)
Thank you for reading this post, don't forget to subscribe!