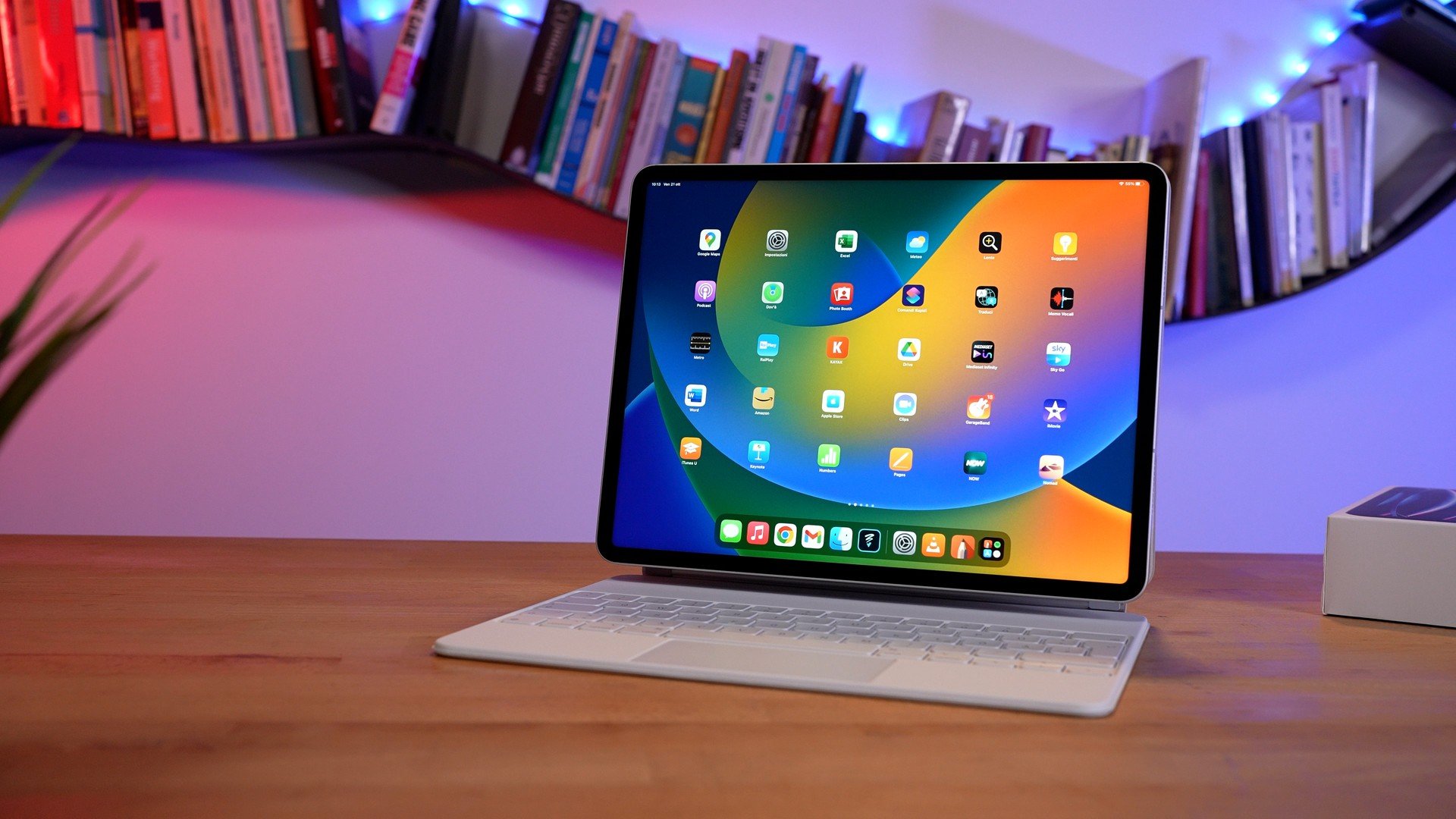 The tablet market and Chromebooks closed a 2022 decidedly black, as indeed could have been expected given the results of the previous quarters. The data IDC extension relating to Q4 of tablets and to the entire past year are unequivocal: -3.3% on an annual basis, with a stagnation (+0.3%) in the last period, that of the holidays, when the devices shipped amounted to 45.7 million units. The only "positive" note concerns the volume of shipments which has remained higher than that of the pre-pandemic period. Chromebooks are even worse: -24.3% year on year in the last quarter, -48% in 2022.



android
03 Nov



Acer
05 Aug
TABLET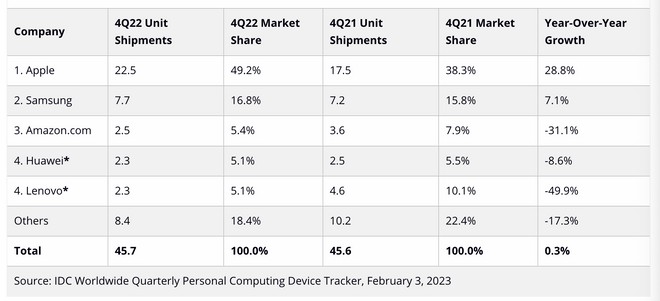 The quarterly data shown above highlight the strengthened leadership of Apple which, in a negative period, manages to grow by 28.8% with a market share that rose from 38.3 to 49.2%. The iPads shipped in the October-December period were 22.5 million: in Q4 the Cupertino-based company presented the iPad Pro with M2 chip and an unprecedented basic version of the iPad, both of which were well received by the public.
It follows Samsung, also with a positive sign (+7.1%), with 7.7 million Galaxy Tabs shipped and a market share of 16.8%. The rest of the market is bad: Amazon loses 31.1%, Huawei 8.6%, Lenovo 49.9%.



Apple
Oct 24th



Apple
Oct 24th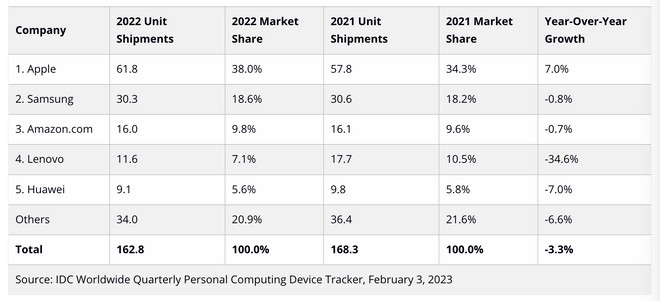 Considering the whole of 2022 the only growing brand is Apple (+7%) with a share of 38% and 61.8 million iPads shipped. The other brands are all negative, going from -0.7% for Amazon (third place, 16 million units shipped and 9.8% market share) up to -34.6% for Lenovo (fourth).
In second place we find Samsung, whose loss is limited to 0.8% and which despite everything manages to increase the market share which goes from 18.2% in 2021 to 18.6% in the past year. Total tablets shipped in 2022 amount to 162.8 million.
CHROMEBOOK
Even worse, it was said, it was the turn of Chromebooks. The quarterly decline was 24.3%that over the whole year by 48%.
in Q4 2022 HP grew by 116.7% with 1 million Chromebooks shipped and a share of 28.5%. They follow Acer (-43.4%), Lenovo (-24.6%), Dell (-50.7%) and Samsung (-52.4%). Chromebooks shipped overall in the last quarter were 3.6 million.

in 2022 Acer shipped the most Chromebooks (4.2 million) despite a 33.8 percent drop. Dell ranks second (-24.3), followed by Lenovo (-54.4%), HP (-65.6%) and ASUS (-20.9%). I am 19.2 million tablets shipped overall compared to 36.9 million in 2021.
VIDEO
Source link
Thank you for reading this post, don't forget to subscribe!