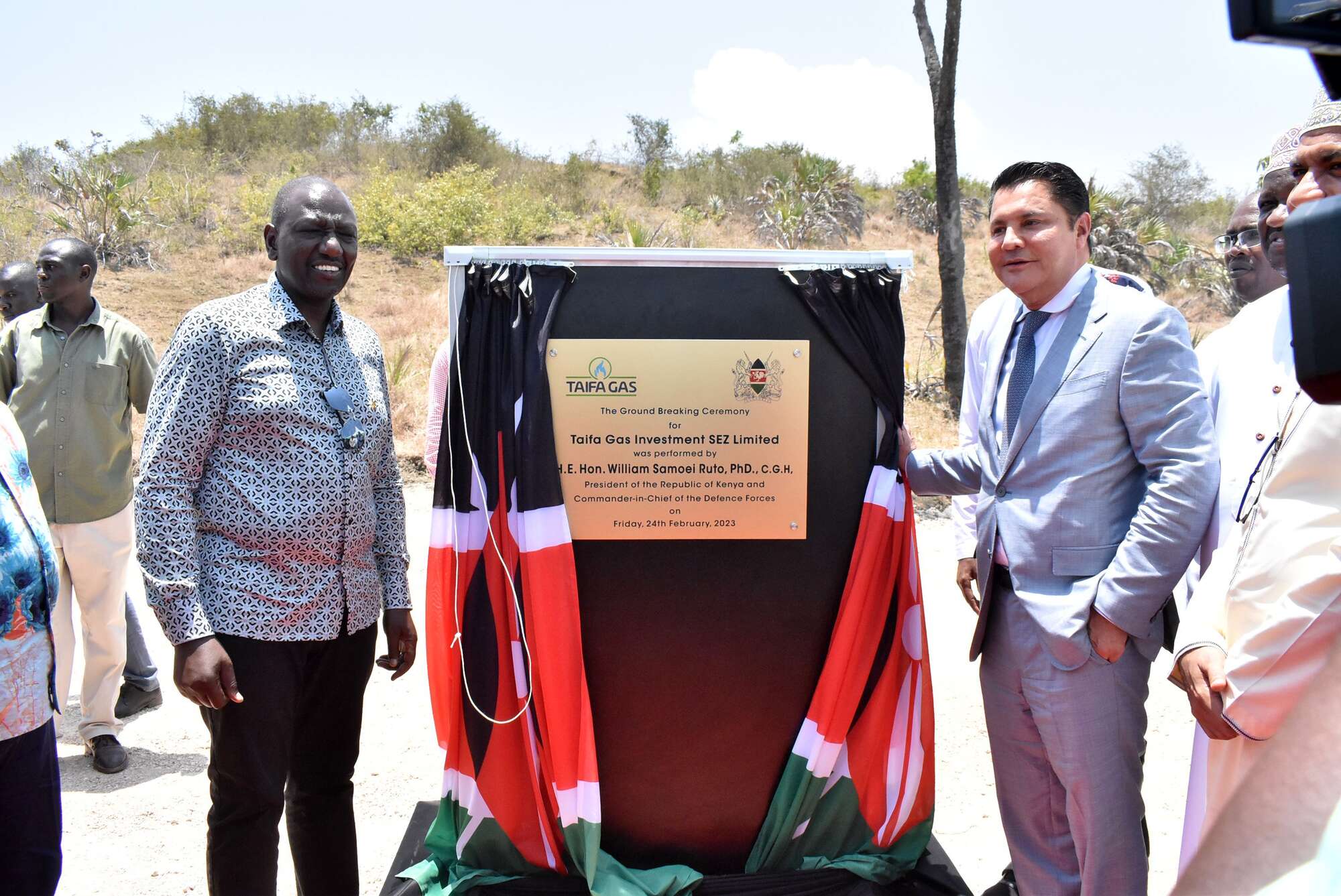 Commodities

Tanzanian tycoon Rostam Aziz pledges cheaper cooking gas
Friday February 24 2023

Tanzanian billionaire Rostam Aziz, who is building a multibillion-shilling cooking gas plant in Dongo Kundu, says he will tap innovative technologies to handle imports and supply chain, ultimately lowering consumer prices.
The entry of Taifa Gas, a liquefied petroleum gas (LPG) firm, into the local market is expected to trigger price wars for handling and evacuating cooking gas from the ships to the mainland, allowing dealers to transfer the cost relief to consumers.
Construction of the 30,000-tonne facility at the Special Economic Zone in Dongo Kundu will pit Mr Aziz against Mombasa-based tycoon Mohamed Jaffer, whose 25,000-tonne Africa Gas and Oil Ltd (Agol) handles 90 percent of the cooking gas imported for the Kenyan market.
"We are determined to use innovative technologies to improve the efficiency of the LPG supply chain and to deliver it to consumers without high-up front costs," Mr Rostam said on Friday during the ground-breaking ceremony attended by President William Ruto.
LPG prices have hit new highs, with the 13-kilogramme container retailing at an average price of Sh3,266 in Nairobi, while the six-kilogramme one has crossed Sh2,000.
The Tanzanian business magnate added that cooking gas in Tanzania, where Taifa Gas controls the market, is cheaper than in Kenya and further lower by up to 22 percent compared to the global average prices.
It is unclear what Agol charges oil firms for handling cooking gas, but the lack of other players in the business suggests a lack of significant competition that has kept the fees high.
→ [email protected]
Source link
(This article is generated through the syndicated feed sources, Financetin doesn't own any part of this article)