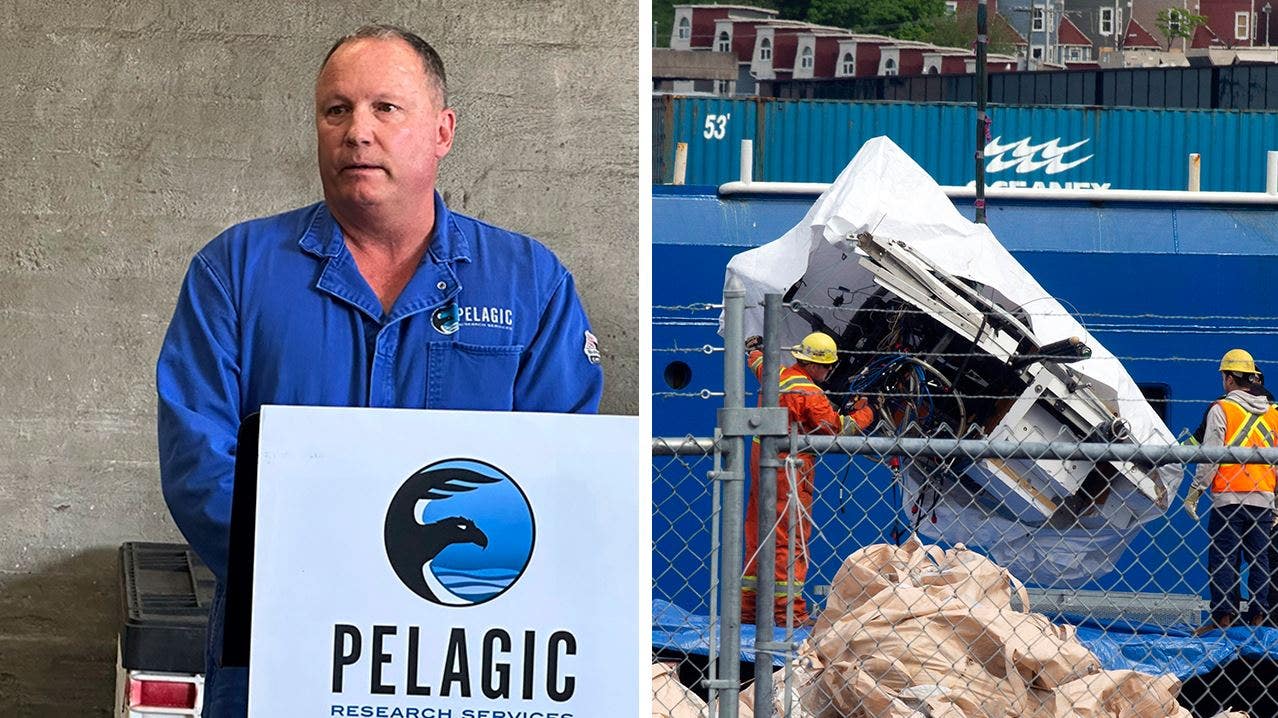 The head of the company that discovered the lost OceanGate Titan sub near the wreckage of the Titanic last week became emotional in a press conference Friday while describing the moment his team realized all five crew members were dead. 
"We were always conscious of the crew of the Titan," Ed Cassano, CEO of Pelagic Research Services, whose remotely operated vehicle (ROV) found the missing sub on June 22, told reporters of the search in a press conference in East Aurora, New York, Friday. "Plain and simple, we were focused on rescue."
Cassano said his company immediately joined the search effort after it was contacted by OceanGate on June 18 when the Titan sub lost contact with its mothership less than two hours after it began descending the Atlantic toward the 1912 wreckage of the Titanic. 
Cassano said Pelagic's ROV Odysseus reached the ocean floor within 90 minutes of being deployed and soon found the sub's debris field. 
TITAN SUB DEBRIS SEEN FOR FIRST TIME SINCE CATASTROPHE
"By 12 o'clock, sadly, a rescue turned into a recovery," Cassano told reporters, tearing up. "We have to apologize. We're still demobilizing. A lot of emotions. People are tired."
All five people onboard the sub – OceanGate CEO Stockton Rush, billionaire Hamish Harding, Titanic expert Paul-Henri Nargeolet, businessman Shahzada Dawood and his 19-year-old son Suleman – died on June 18 when it suffered a "catastrophic" implosion, officials said after the debris was found on June 22. 
JAMES CAMERON SAYS HE WISHED HE'D 'SPOKEN UP' ABOUT THE DESIGN OF OCEANGATE'S TITAN SUB 
The wreckage of the sub was brought up Wednesday and the U.S. Coast Guard said that "presumed human remains" had been found.  
CLICK HERE TO GET THE FOX NEWS APP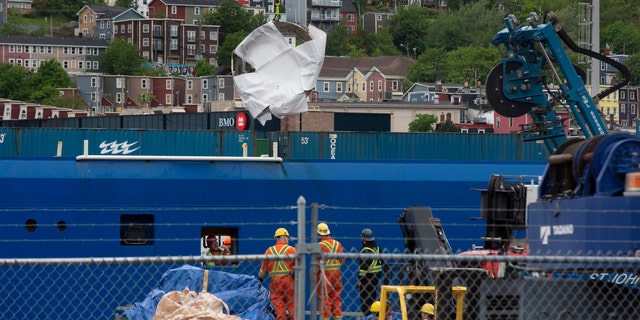 Cassano told a reporter that their company was aware of what OceanGate had been doing prior to the search. "It's a very small community," he said.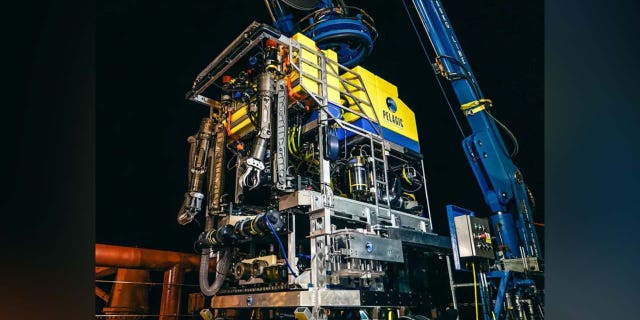 He said he didn't have thoughts on their experiential approach – which included asking passengers to pay to ride in the sub while OceanGate funded their research – but understood the company's "passion and joy for exploration." 
Source link
(This article is generated through the syndicated feed sources, Financetin neither support nor own any part of this article)