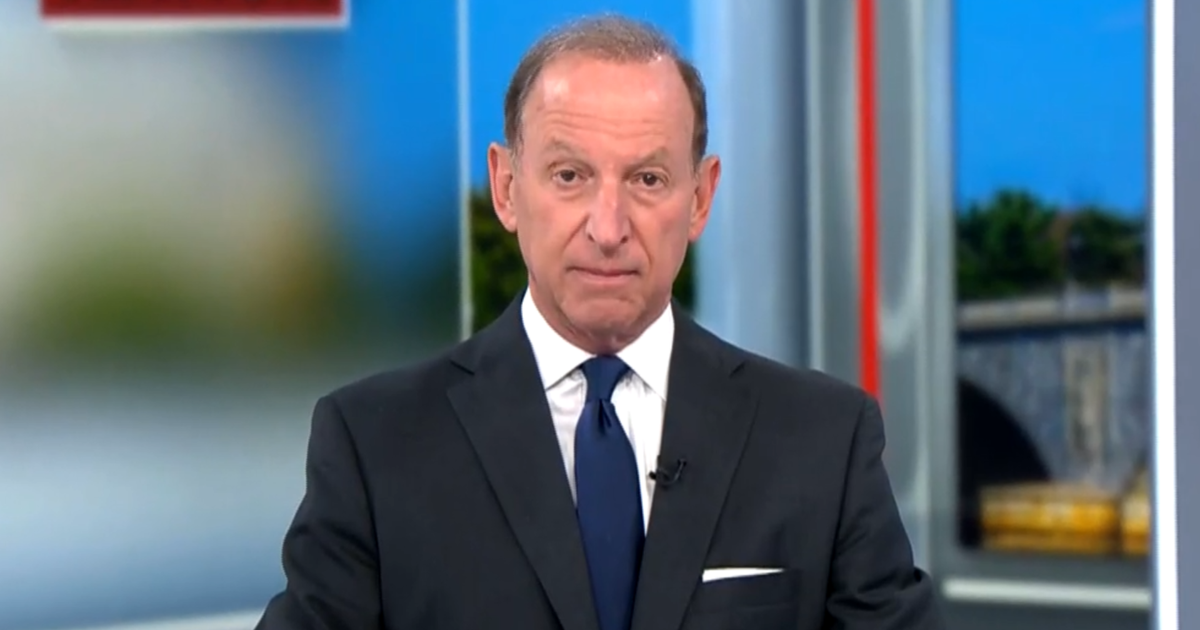 Washington — An attorney for Hunter Biden said a trial for his alleged tax-related crimes is "not inevitable" despite a plea deal falling apart last month and the appointment last week of a special counsel to oversee the investigation into President Biden's son.  
"It's not inevitable," Abbe Lowell told "Face the Nation" on Sunday. "We were trying to avoid [a trial] all along and so were the prosecutors, who came forward to us and were the ones to say, 'Can there be a resolution short of a prosecution?' So they wanted it and maybe they still do want it." 
Hunter Biden faces charges for failing to file or pay his 2017 and 2018 income taxes and for owning a handgun while he was a drug user in 2018, which is prohibited by federal law. 
He had reached an agreement with the U.S. Attorney's Office in Delaware in June to plead guilty to two misdemeanor tax charges and enter a diversion program in lieu of pleading guilty to felony gun possession. But at a court hearing in July in which Hunter Biden was set to plead guilty, a federal judge refused to sign off on the agreement after his attorneys and prosecutors disagreed on the scope of an immunity provision in the diversion agreement. 
As part of the diversion agreement, Hunter Biden would have avoided prison time if he remained drug-free for two years and didn't break any other laws. But the prosecution and defense team disagreed on whether the Justice Department's commitment in the diversion agreement to not prosecute Hunter Biden for other alleged crimes related to the tax plea deal granted him immunity from all future charges. 
Hunter Biden pleaded not guilty to charges after the deal collapsed. 
Lowell, Hunter Biden's attorney, appeared on Sunday to question the competency of the prosecutors in explaining why the two sides were at an impasse. 
"The possibilities are only, one, they wrote something and weren't clear what they meant," he said, noting that prosecutors "wrote the language" and "insisted on that language." 
 "Two, they knew what they meant and misstated it to counsel. Or third, they changed their view as they were standing in court in Delaware," he said. 
Lowell said though the plea agreement fell through, the diversion agreement was filed in court and "has the signatures necessary for it to be binding." 
Attorney General Merrick Garland announced Friday that David Weiss, a Trump-appointed U.S. attorney overseeing the investigation into Hunter Biden, had been appointed special counsel. Justice Department lawyers then moved to withdraw the case against Biden in Delaware so that it could be refiled in Washington, D.C., and California. 
"If the now special counsel decides not to go by the deal, then it will mean that he or they decided that something other than the facts and the law are coming into play," Lowell said. 
Lowell said it would be surprising if Weiss brings additional charges against Hunter Biden given a five-year investigation, which is still ongoing, had already resulted in charges. 
"If anything changes from his conclusion, which was two tax misdemeanors and a diverted gun charge, the question should be asked, what infected the process that was not the facts and the law?" Lowell said, dismissing that there could be new evidence uncovered. "The only thing that will change is the scrutiny on some of the charges." 
On "Face the Nation" on Sunday, Republican Rep. Mike Turner expressed concern over Weiss's appointment, saying that as U.S. Attorney in Delaware, Weiss allowed the statute of limitations to expire on felony charges for the tax offenses. 
"Why did this occur? The IRS whistleblowers said that it was interference from the Department of Justice that allowed them to expire," Turner said. 
(This article is generated through the syndicated feed sources, Financetin neither support nor own any part of this article)