EXCLUSIVE: Former President Trump and a number of his top national security and defense officials refuted Biden administration officials' claims that Chinese surveillance balloons briefly transited the continental United States during the Trump administration, saying it "never happened." 
A defense official on Saturday said Chinese spy balloons briefly traveled over the United States at least three times during the last administration.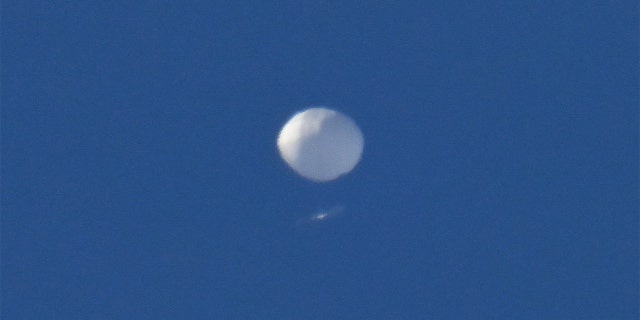 But Trump and his officials said that did not occur and criticized the Biden administration for spreading disinformation.
MILITARY EXPERTS PROVIDE FRANK ASSESSMENT OF US SHORTCOMINGS IN POTENTIAL CHINA CONFLICT
"This never happened. It would have never happened," Trump told Fox News Digital on Sunday morning, adding that Beijing "respected us greatly" under his leadership.
"It never happened with us under the Trump administration and if it did, we would have shot it down immediately," Trump said. "Its disinformation."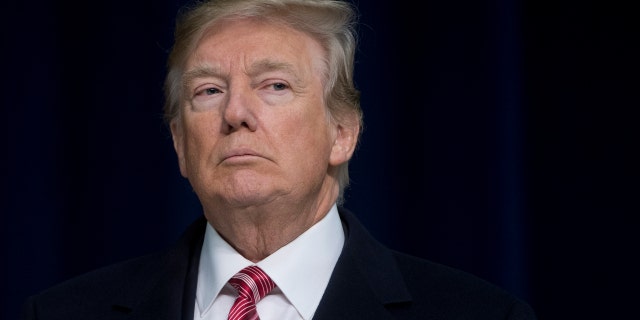 Trump said the Biden administration is spreading this because "they look so bad, as usual."
"They are incompetent," he said.
Former Trump White House national security adviser Amb. John Bolton told Fox News Digital that he never heard of anything like this under his tenure.
US MISSILE BURSTS CHINESE SPY BALLOON OVER ATLANTIC OCEAN OFF THE COAST OF SOUTH CAROLINA
"I don't know of any balloon flights by any power over the United States during my tenure, and I'd never heard of any of that occurring before I joined in 2018," Bolton said. "I haven't heard of anything that occurred after I left either."
Bolton said that if the Biden administration has "specific examples, they need to tell Congress."
He added: "I can say with 100% certainty not during my tenure."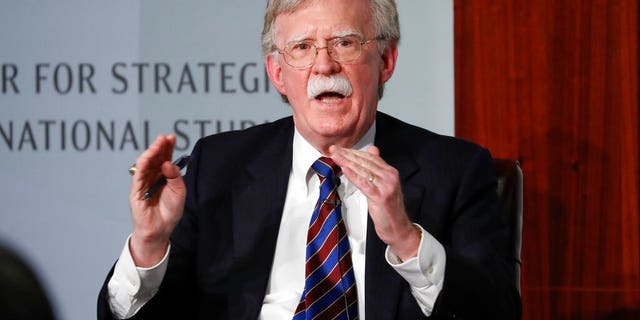 And—Amb. Robert O'Brien, who also served as White House national security adviser from 2019 to 2021 told Fox News Digital that he had no knowledge of anything like this occurring.
"Unequivocally, I have never been briefed on the issue," O'Brien said, telling Fox News Digital that his team, which included Matt Pottinger, who served as deputy national security advisor, and Allison Hooker who served as senior advisor to Asia, also were not briefed on these activities.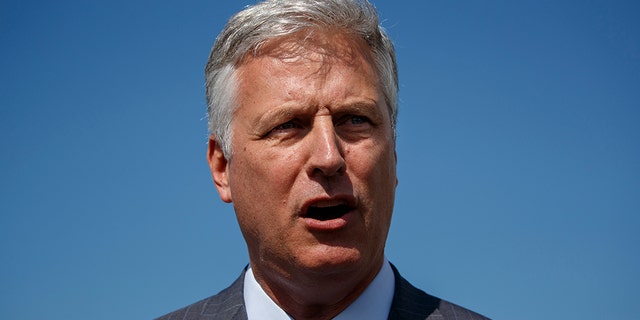 CHINESE SPY BALLOON MAY HAVE GATHERED 'UNSEEN' INFORMATION, EXPERTS SAY
Former acting Director of National Intelligence Ric Grenell, who led the intelligence community at the onset of COVID, told Fox News Digital that he did "one of the biggest intelligence deep dives on China, their spying and the origins of COVID" during his tenure.
"It never came up," he said. "If a balloon had come up, we would have known. Someone in the intelligence community would have known, and it would have bubbled up to me to brief the president."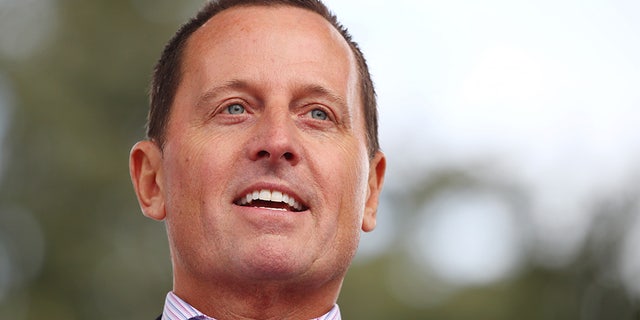 Former Deputy Assistant Secretary of Defense for East Asia Heino Klinck told Fox News Digital that he also was unaware.
"I can't rule out that things occurred that I was unaware of, but I do think something like this, I would have been aware of," Klinck said.
THESE 5 CHINA INTELLIGENCE FAILURES ARE EVEN MORE DANGEROUS THAN THE CHINESE SPY BALLOON
Former Trump Defense Secretary Mark Esper also said he was never told about Chinese surveillance balloons above the United States during his time at the Pentagon.
"I don't ever recall somebody coming into my office or reading anything that the Chinese had a surveillance balloon above the United States," Esper said during an appearance on CNN. "I would remember that for sure."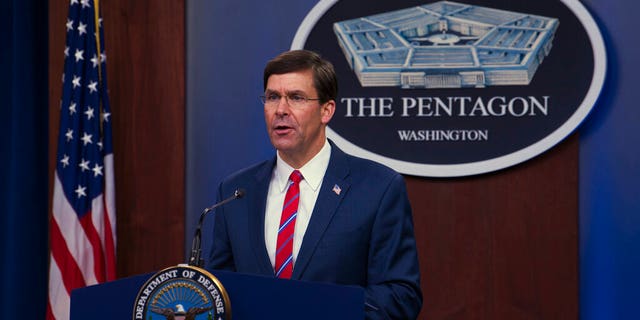 And former acting Defense Secretary Chris Miller, who had previously served as director of the National Counterterrorism Center, also told Fox News he never had heard of a Chinese spy balloon while he was in government." 
"Never heard a whisper and I have to think if anything like that happened that would have been a huge issue," Miller told Fox News Digital. "No. Absolutely never heard of anything like that while I was in government or at the Pentagon."
It is unclear, at this point, if these activities did take place, and if it was military leadership that chose not to brief civilian leadership on the matter. 
The Pentagon did not immediately respond to Fox News' request for comment.
The balloon was shot down on Saturday off the coast of South Carolina, after traveling for days over the continental United States.
CLICK HERE TO GET THE FOX NEWS APP
Senior defense officials said Saturday was the first time the U.S. had the chance to shoot down the balloon over water. Officials could have shot the balloon down over Montana and northern U.S. states, but out of an abundance of caution, chose to wait until it was transiting over water to prevent any risk to civilians or civilian property.
The military and intelligence community recovery efforts are underway. Fox News has learned that the FBI will play a role in the recovery efforts, and debris could be brought to Quantico for review.
Source link
(This article is generated through the syndicated feed sources, Financetin neither support nor own any part of this article)
Thank you for reading this post, don't forget to subscribe!