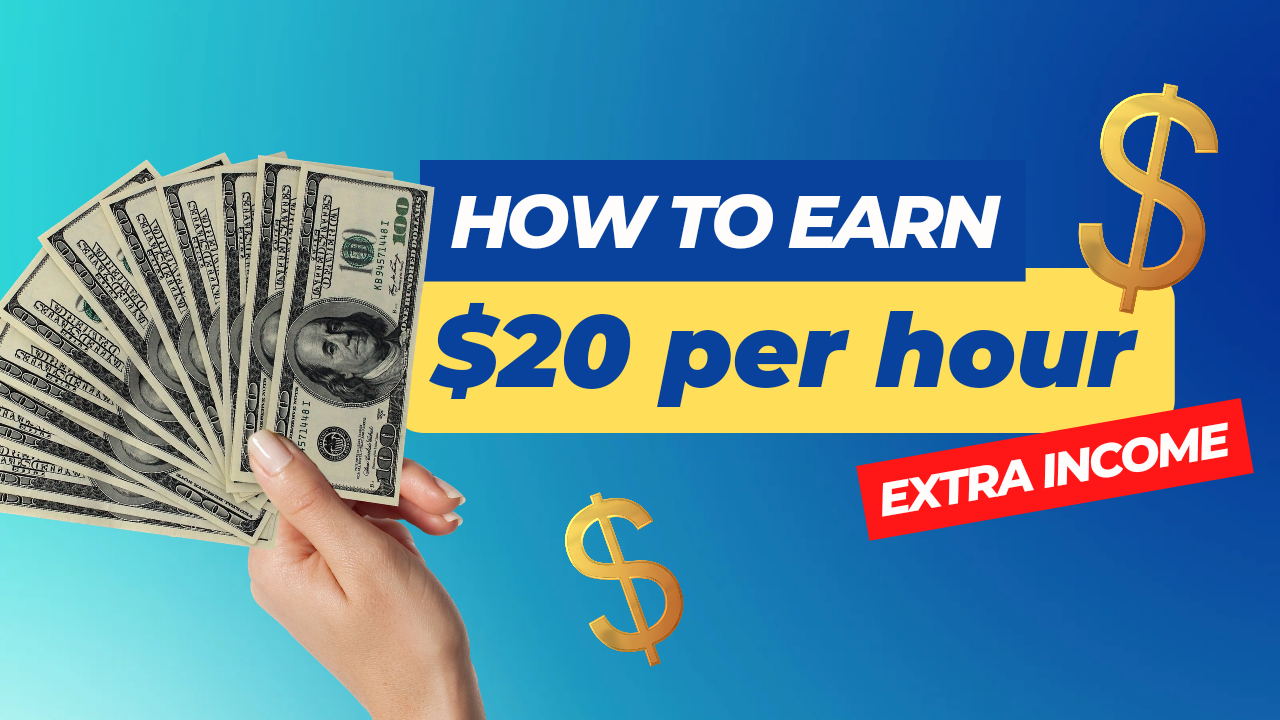 UK faces bleak winter ahead as food prices rocket
UK households face a 'bleak winter' as prices in the shops continue to accelerate, driven by food.
Food inflation has surged to a new record, with prices jumping by 12.4% over the last 12 months.
Items such as eggs, meat, dairy products and coffee shot up, according to the latest data from the British Retail Consortium (BRC). This lifted fresh food inflation to 14.3%, up from 13.3% last month.
These soaring prices are a heavy blow to shoppers in the run-up to Christmas, particularly poorer households, on top of higher energy bills and falling real wages.

Overall shop prices are now 7.4% higher than last November, up from 6.6% in October, the highest since the BRC started crunching its numbers in 2005.
Helen Dickinson OBE, CEO of the BRC, warns that Christmas will be pricier this year too.
"Winter looks increasingly bleak as pressures on prices continue unabated. Food prices have continued to soar, especially for meat, eggs and dairy, which have been hit by rocketing energy costs, and rising costs of animal feed and transport.

Coffee prices also shot up on last month as high input costs filtered through to price tags. Christmas gifting is also set to become more expensive than in previous years, with sports and recreation equipment seeing particularly high increases.
Rising inflation means the UK is expected to suffer its worst fall in living standards since at least the 1950s.
Dickinson predicts that many households will cut back on seasonal spending in order to prioritise the essentials.
Retailers continue to do all they can to support their customers and ensure everyone can enjoy the festive season by fixing prices of many essentials, offering discounts to vulnerable groups, raising pay for their own people, and expanding their value ranges."
Here's the full story:
Key events
Unions criticise HSBC branch closures
Local communities across the UK will be abandoned by HSBC once their local branch closes, the Unite union says.
Unite national officer Dominic Hook says the union is "appalled" that HSBC is "walking away" from customers and communities who most need access to local banking services.
Hook says:
"Unite is calling on HSBC to reconsider these branch closures during the consultation process before they abandon the most vulnerable in our society and leave them without a neighbourhood bank served by experienced knowledgeable staff.

Of the total 114 closures proposed today the vast majority (108) of the closures will result in no HSBC branch within 3 miles and it is disgraceful that 25 communities will be left to travel over 15 miles to the nearest branch.
HSBC's branch closures will hurt elderly customers, who may not have moved to online banking, or those without transport to get to another site, points out the Daily Mirror's Graham Hiscott.
More economic news: The US economy grew a little faster than first thought in July-September.
US GDP grew at an annual rate of 2.9%, up from a first estimate of 2.6%. That's equal to quarterly growth of over 0.7%, as America bounced back from a technical recession in the first half of this year.
In contrast, the UK contracted by 0.2% in the third quarter, while the eurozone grew by 0.2%.
US hiring slows as interest rate rises bite
Just in: US companies hired fewer new staff than expected this month, which may show that America's labor market is slowing.
And that could be significant for the global economy, if it encourages the US Federal Reserve to slow its interest rate increases.
Payroll provider ADP has reported there were 127,000 new hires in November, sharply down on 239,000 a month earlier. It's the biggest slowdown in job creation since January 2021, led by construction and other interest rate-sensitive sectors.
Nela Richardson, ADP's chief economist, says:
Turning points can be hard to capture in the labor market, but our data suggest that Federal Reserve tightening is having an impact on job creation and pay gains.

In addition, companies are no longer in hyper-replacement mode. Fewer people are quitting and the post-pandemic recovery is stabilizing.
The official US jobs report is released in two days time.
Full list of the 114 HSBC banks set to close
Here is a list of all the HSBC branches which are due for closure next year, and when they will shut.
Blandford Forum – April 18

Bexhill-on-Sea – April 18

Abergavenny – April 18

Cromer – April 18

St Ives – April 18

St Austell – April 18

Bristol Downend – April 25

Leominster – April 25

Market Bosworth – April 25

Alton – April 25

Shaftesbury – April 25

Wilmslow – May 2

Whitley Bay – May 2

Coleraine – May 2

Bideford – May 2

Gainsborough – May 2

Launceston – May 2

Arnold – May 9

Didcot – May 9

Brecon – May 9

Minehead – May 9

Dover – May 9

Stamford – May 16

Whitby – May 16

Halesowen – May 16

Stroud – May 16

Brighouse – May 16

Bridport – May 23

Hove – May 23

Fakenham – May 23

Sudbury – May 23

Liskeard – May 23

Bristol Filton – May 30

Dundee – May 30

Waltham Cross – May 30

Hinckley Road, Leicester – May 30

Market Harborough – May 30

Stourport-on-Severn – May 30

Stirling – June 6

Pocklington – June 6

Chepstow – June 6

Knutsford – June 6

Frome – June 6

Portadown – June 6

Penarth – June 13

Ilkley – June 13

South Shields – June 13

Skipton – June 13

Honiton – June 13

Sleaford – June 13

Twickenham – June 20

Ross-on-Wye – June 20

Hertford – June 20

Wells – June 20

Bicester – June 20

Oakham – June 20

New Milton – June 27

Lewes – June 27

Pontypool – June 27

Beccles – June 27

St Neots – June 27

Wadebridge – June 27

Portishead – July 4

Droitwich – July 4

Leatherhead – July 4

Palmers Green – July 4

Coalville – July 4

Park Gate – July 11

Wetherby – July 11

Port Talbot – July 11

Kingswinford – July 11

Long Eaton – July 11

Horsforth – July 18

Gosforth – July 18

Harpenden – July 18

Bognor Regis – July 18

Marlow – July 18

Bromborough – July 18

Christchurch – July 25

Seaford – July 25

Blackwood – July 25

Norwich Mile Cross – July 25

Ripley – July 25

Tonbridge – July 25

Bristol Westbury on Trym – August 1

Ormskirk – August 1

Putney – August 1

Ashton under Lyne – August 1

Kenilworth – August 1

Reigate – August 8

North Finchley – August 8

Cirencester – August 8

Henley on Thames – August 8

Denbigh – August 8

Finchley Road, London – August 15

Chippenham – August 15

Bethnal Green – August 15

Hornchurch – August 15

Colwyn Bay – August 15

Dorchester – August 22

Morley – August 22

Wymondham – August 22

Ryde – August 22

Windsor – August 22

Cardiff Rhyd y Penau – August 29

Leighton Buzzard – August 29

Eastwood – August 29

Oxted – date TBC

Epworth – date TBC

Holsworthy – date TBC

Tenby – date TBC

Hythe – date TBC

Cowbridge – date TBC

Settle – date TBC
100 jobs at risk as HSBC plans 114 branch closures
Banking giant HSBC has said that around 100 staff could leave the bank as a result of plans to axe 114 UK branches from April next year (see earlier post).
The group stressed that it hopes to redeploy all its employees at affected branches to other roles within HSBC, either to other branches or to a different position.
It plans to speak to all staff in the branches due to close but it estimates that around 100 employees could leave.
It comes as the bank said it has seen a significant decline in customers visiting their local branch since the pandemic, many of whom have turned to digital banking services instead.
Jackie Uhi, HSBC UK's managing director of UK distribution, said:
"People are changing the way they bank and footfall in many branches is at an all-time low, with no signs of it returning. Banking remotely is becoming the norm for the vast majority of us.
But the closures could hurt those who haven't moved to online banking, such as older customers and those still without web access or a smartphone.
Victoria Scholar, head of investment at interactive investor tells us:
According to HSBC, the number of people visiting branches has slumped by 65% over five years. The pandemic expedited the shift towards online banking when lockdowns and government restrictions meant that branches were forced to close, prompting customers to switch to online banking whether they liked it or not. HSBC said 97.5% of all its transactions now take place online.

Today's decision is part of HSBC's strategic move towards digital banking and serves as a way for the lender to cut costs by reducing its number of bricks and mortar physical stores.

High streets across Britain have been facing a deepening crisis in recent years with footfall on the slide amid the rapid expansion of online shopping with banking services just one piece of this broader puzzle.

Banking apps and websites have become increasingly user friendly with more and more services on offer, resulting in a sharp decline in the requirement for branches. However, this could unfairly impact certain pockets of society such as those without internet access or the elderly who can sometimes struggle with technology.
Eurostar security staff to strike in run-up to Christmas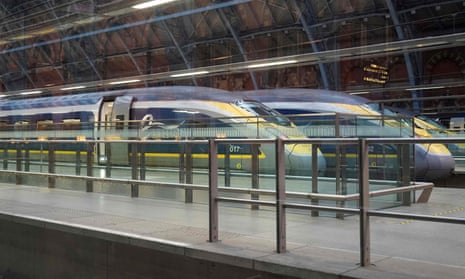 Security staff on Eurostar are to strike for four days next month in a dispute over pay.
Members of the Rail, Maritime and Transport (RMT) union employed by a private contractor will walk out on December 16, 18, 22 and 23 after voting in favour of industrial action, by around four to one.
The RMT said the strike will "severely affect" Eurostar services and travel plans for people over the pre-Christmas period.
More than 100 security staff, employed by facilities management company Mitie, are involved in the dispute.
RMT general secretary Mick Lynch says it's "disgraceful" that Eurostar security staff are not being paid a decent wage, and urges Mitie and Eurostar to come to a negotiated settlement with the union as soon as possible.
The strikes will coincide with other walkouts on the railway in the run-up to Christmas. RMT members working for Network Rail and 14 train operating companies will strike on 13-14 and 16-17 December.
We're keen to to hear how soaring prices are affecting the Christmas plans of people in the UK.
Are you planning to have a leaner Christmas this year? Whether you've decided to buy fewer presents, do a less elaborate Christmas dinner than you usually would or whether you will go ahead with a traditional Christmas with all its trimmings despite the higher cost this year, we'd like to hear about it.
You can get in touch here.
HSBC to close 114 branches
Banking giant HSBC has announced plans to shut a further 114 UK branches.
The sites will shut from April next year, with HSBC saying customer use has fallen significantly since the pandemic, as more people turn to online banking.
H&M's plan to cut 1500 jobs highlights the problems facing the fashion retail sector in the cost of living crisis, says Susannah Streeter, senior investment and markets analyst at Hargreaves Lansdown:
Keeping the lights and heating on in vast stores is becoming increasingly unaffordable with energy prices so volatile. With shoppers also becoming impressively price sensitive as cost-of-living headwinds continue to whip up, retailers are finding it more difficult to pass on increase in input costs.

Shoppers are showing signs of trading down and hunting out bargains, so the pressure is on H&M to compete with chains seen as offering greater value, from Primark in high streets to Boohoo and Shein online.

H&M has undergone an admirable shift to online, making shop assistants in store increasingly redundant, and this trend is clearly set to continue."
(This article is generated through the syndicated feed sources, Financetin doesn't own any part of this article)
Thank you for reading this post, don't forget to subscribe!