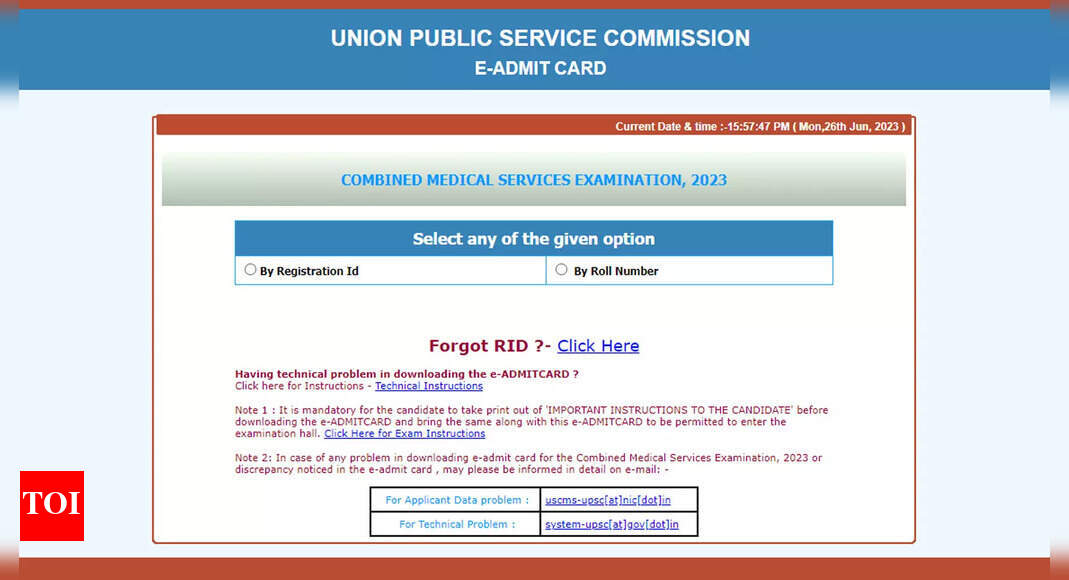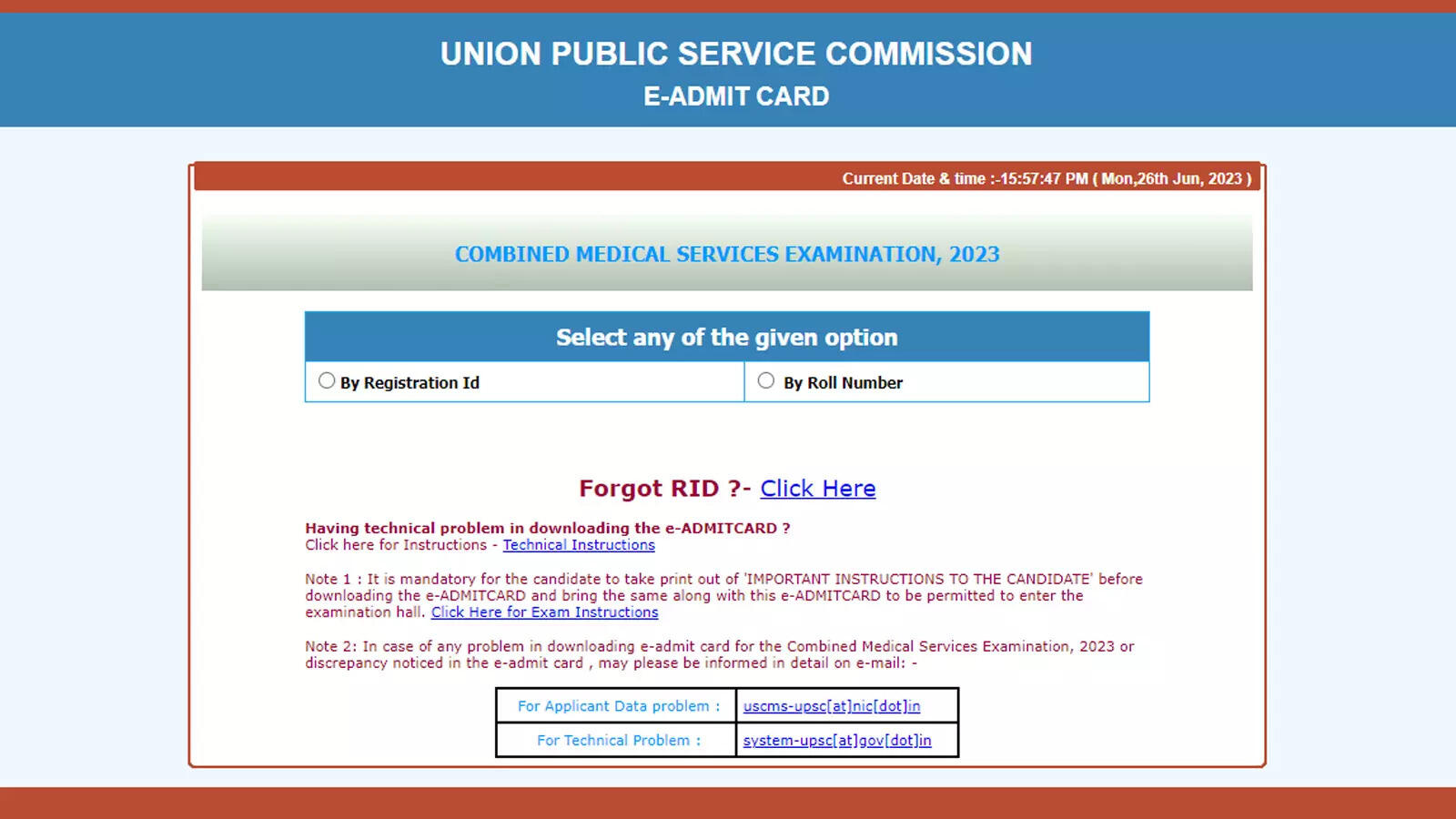 NEW DELHI: The Union Public Service Commission (UPSC) has recently issued the admit cards for the Combined Medical Services Examination 2023. This examination aims to fill a total of 1261 vacancies for various positions, including Assistant Divisional Medical Officer, General Duty Medical Officer, and others. The exam is scheduled to take place on July 16, 2023.
Interested candidates had the opportunity to apply online until May 9, 2023, at 6:00 PM. Those who chose the "Pay by cash" mode were required to complete the fee payment by May 8, 2023, before 23:59 hrs. For online fee payments, the last date was May 9, 2023, until 6:00 PM.
Let's take a look at the vacancy details for the different positions. The total number of vacancies for Medical Officers Grade in General Duty Medical Officers Sub-cadre of Central Health Service is 584. Additionally, there are 300 vacancies for Assistant Division Medical Officer (ADMO) in Railways, 1 vacancy for General Duty Medical Officer (GDMO) Grade II in NDMS, and 376 vacancies for General Duty Medical Officer (GDMO) in Various Delhi Municipal Council.
The examination will consist of two parts. Part-I is the written examination, which carries a total of 500 marks. It will be divided into two papers, with each paper having a maximum of 250 marks and a duration of two hours. Part-II is the Personality Test, carrying 100 marks. This test will be conducted for candidates who qualify in the written examination.
Direct link to download UPSC CMS Admit Card 2023
How to download UPSC CMS
Admit Card
2023?
Visit the official website:
Go to the official website of the Union Public Service Commission (UPSC) to access the necessary information and updates regarding the UPSC CMS 2023 examination.
Navigate to the admit card section:
Look for the "Admit Card" or "Download Admit Card" section on the UPSC website. This section will provide instructions and links to obtain your admit card.
Enter your credentials:
Enter the required details such as your registration number, date of birth, and any other information as requested on the admit card download page. Make sure the information you provide is accurate.
Verify the details:
After entering your credentials, double-check the information you provided for accuracy. Verify that the details match the information you provided during the application process.
Download the admit card:
Once you have entered and verified your details, click on the "Download" or "Print" button to obtain your UPSC CMS 2023 admit card. Save the admit card file to your device or take a printout for future reference.
Check the admit card for details:
After downloading the admit card, carefully review the information printed on it. Ensure that your name, photograph, exam date, time, and examination centre details are correct. If you find any discrepancies, contact the UPSC immediately for assistance.