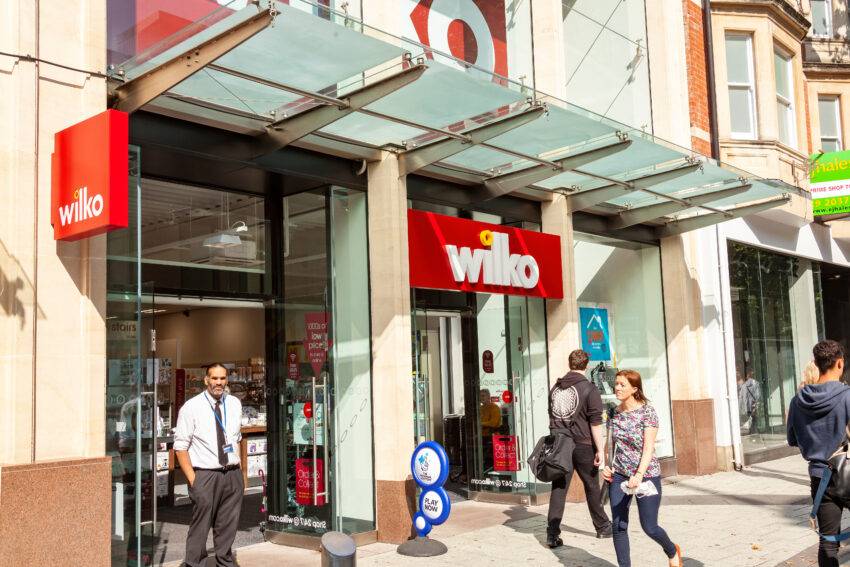 The majority of Wilko stores are expected to shut with the loss of thousands of jobs after a white knight failed to step forward to rescue the collapsed retailer.
The family-owned household and garden products retailer, which has about 400 stores and employs almost 12,500 people, will leave big gaps on high streets after the failure of talks with interested parties forced it to call in administrators this month.
Administrators from PricewaterhouseCoopers, who were appointed to Wilko this month as it ran short of cash, said on Wednesday evening that it was "likely that there will be redundancies and store closures in the future" as they had not found a buyer for the whole group.
However, they said stores would remain open for now, with no immediate job cuts or store closures as "discussions continue with those interested in buying parts of the business."
Jane Steer, Zelf Hussain and Edward Williams, the joint administrators, said: "We know this will further add to the uncertainty felt by workers. We will be supporting staff through this deeply unsettling time, working closely with the government, JobCentre plus, unions and large employers to maximise possibilities for a rapid return to work for employees in the event of redundancies."
Andy Prendergast, the national secretary of the GMB union, said it expected the majority of Wilko's stores to close in the near future: "GMB will continue to support members through this process and will fight to ensure members are consulted as per the law and that you receive every penny you are entitled to. We will fight to ensure Wilko bosses are held accountable for the simple reason our members deserve so much better."
The chain's stores are likely to be bought by rival bargain retailers such as Poundland, Home Bargains, Primark and B&M, while landlords in some sites may have to divide up the space. Sky News reported on Wednesday evening that Poundland could take over up to 100 stores.
The restructuring firm Hilco, which owns Homebase, holds a big chunk of Wilko's debt, which is secured against any money from the sale of the Wilko brand name.
Wilko, founded in 1930 when JK Wilkinson opened his first store in Leicester, stepped into many high street gaps left by the collapse of Woolworths in late 2008.
Prendergast said: "GMB will not forget the incompetence that has led to this collapse and will we not forget the dividends paid to the millionaires who gambled your jobs on their whims."
Industry experts said Wilko failed to adapt to a much more competitive landscape as the likes of Poundland, Home Bargains, B&M and Savers expanded and undercut it on price by working more efficiently.
Last year the budget retailer borrowed £40m from Hilco, cut jobs, rejigged its leadership team and sold off a distribution centre to raise funds as it faced a cash squeeze after falling to a loss.
Suppliers paused or reduced deliveries, leaving Wilko with gaps on shelves after it struggled to pay its bills and at least one credit insurer withdrew trade cover.
(This article is generated through the syndicated feed sources, Financetin doesn't own any part of this article)