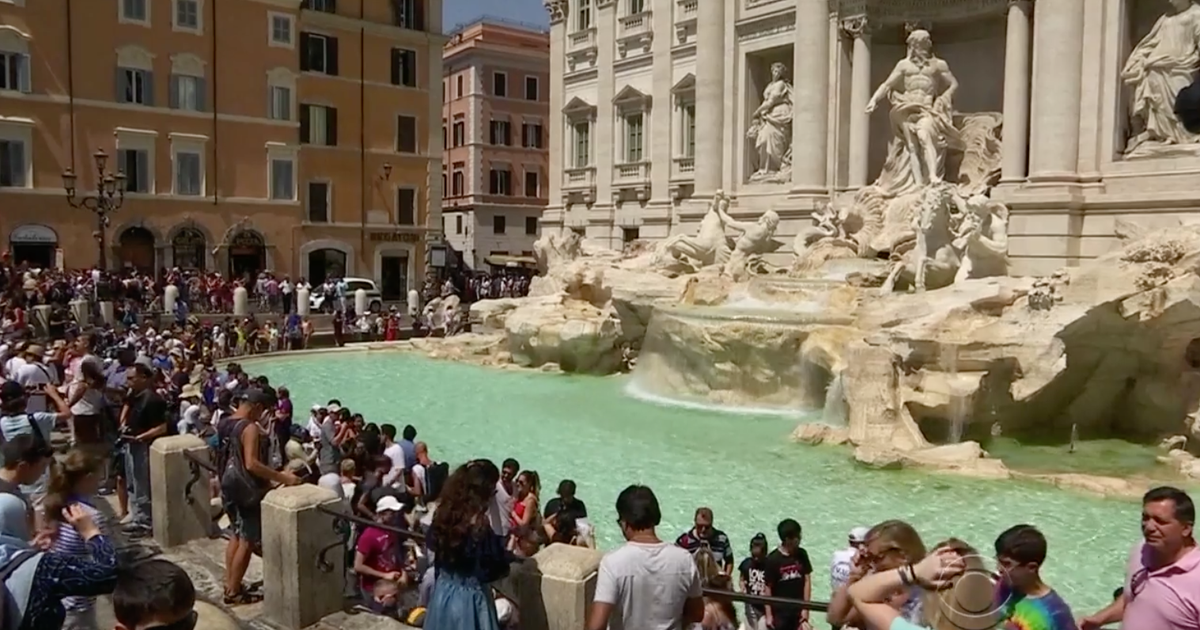 Video of a woman trespassing and climbing into Rome's famous Trevi fountain to fill up a water bottle has circulated on social media.
The footage, which was captured last month, shows a woman dressed in a blue shirt and wearing a cap climbing across rocks that line the 18th-century landmark before filling up a bottle underneath the famous fountain's spout. Stunned members of the public are seen looking on. 
A security guard is captured on the video blowing her whistle and running toward the woman. The guard then confronts the trespasser and takes her away. It remains unclear as to what punishment, if any, the unnamed tourist faced. 
The footage was captured by tourist Lex Jones who told video agency Storyful that there were "signs all over saying that's not allowed."
"I was just like 'Wow, this is crazy,' so I started filming it," he said. 
Standing at some 85 feet high, the Trevi fountain is one of the iconic landmarks in Italy's capital. 
Millions of tourists visit the structure every year and throw coins into the fountain as a good luck gesture. Those who toss coins into its waters will return to Rome, according to Italian legend. 
Those who trespass at the fountain can be subject to heavy fines of up to 500 euros per guidelines outlined on the website of Rome's airport.
"It's much better and cheaper to simply enjoy the fountain from a sensible distance," the guidelines say.
In recent months, international tourists have faced criticism for disrespecting some of Rome's most notable monuments. 
In June, two American tourists were caught pushing and throwing their electric scooters down the Spanish Steps in Rome, causing $25,000 worth of damage, according to local officials. 
One tourist was also caught using a key to carve his and his girlfriend's names into the Colosseum earlier this summer. 
Source link
(This article is generated through the syndicated feed sources, Financetin neither support nor own any part of this article)