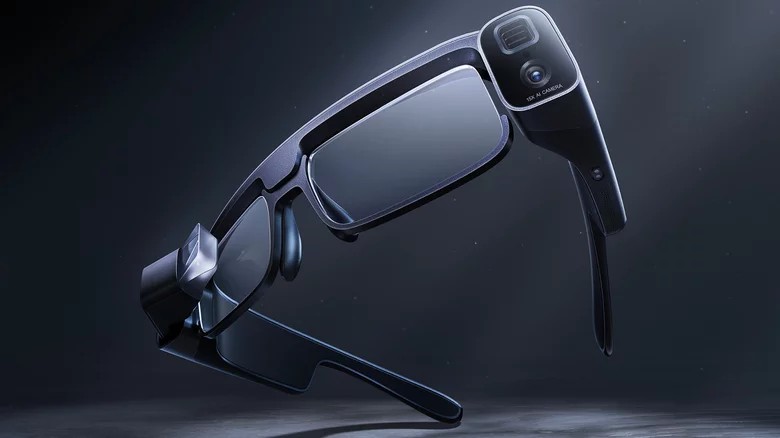 Xiaomi is preparing to launch a new pair of smart glasses through the brand Mijia, thanks to a crowdsourcing campaign that will take place from next August 3rd. As can be seen from the opening image, the glasses made by Mijia certainly do not go unnoticed – we are very far from Ray Ban Stories – and aim to offer particularly advanced specifications and strongly devoted to the extremeization of the photographic sector.
According to what emerged from the first shared specifications, the glasses are equipped with two camerasa main one from 50 MegaPixel and one from 8 MP with periscope zoom able to offer a magnification 5x optical and one digital up to 15x. All supported by the usual AI algorithms that aim to improve the quality of photos and videos. With regard to the latter, Mijia's glasses allow you to shoot up to an hour and a half of video with a single charge, thanks to the 1,020 mAh present in the body.
The other features are quite typical and relate to the ability to translate texts in real time and access augmented reality experiences thanks to the micro OLED display positioned in the body of the glasses, made accessible to the user through the prism placed in front of the right lens. There is also Wi-Fi connectivity and Bluetooth 5.0, in addition to support for fast charging via the official magnetic charger.
As for the price, Mijia's glasses will initially be offered at 2,499 Yuan, about 360 euros at the current exchange rate, a figure all in all in line with what is required for less performing products, such as the aforementioned Stories. Obviously there are no details regarding the distribution of this accessories on international markets, but it will probably be necessary to contact the import channels to be able to wear them in Europe as well. As long as their extreme design isn't a problem for you.