Perrottet rejects 'offensive' claim his faith is behind pokies policy
Clubs New South Wales chief executive Josh Landis has accused the premier Dominic Perrottet of acting on his "Catholic gut" in pursuing the cashless poker machine proposal.
Landis told the Sydney Morning Herald:
I think it's fair to say that the premier has very little understanding of this issue and has acted from his conservative Catholic gut rather than based on evidence.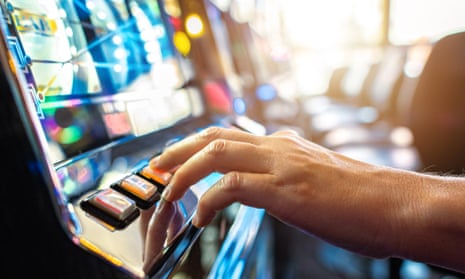 Perrottet hit back at Landis' comments speaking to 2GB radio station earlier this morning, telling Ben Fordham they were "inappropriate and offensive."
Well, the first point I'd make is, that's untrue. The decision that I've made and the views I have in relation to gaming in New South Wales is not informed by the fact that I'm Catholic. It's because I believe this is the right thing to do.

Now, I think it's completely wrong for the CEO of clubs in New South Wales, to say that this is a matter of part of my Catholic faith. And I would say that that's offensive, not to me, but to people of faith across New South Wales. And if you replace the word Catholic with Islamic, Jewish or Hindu, you would, you'd be resigning before you got to work this morning by the time your program finished.

It's not about faith, and people shouldn't attack people's faith in relation to decision-making. That's not a matter for me. It's an attack on people of faith across New South Wales and I believe in a tolerant society and people of faith respect people who don't have faith and people who don't have faith respect the views of those who do … It's not about me. It's about attacks on people of faith right across New South Wales.
Key events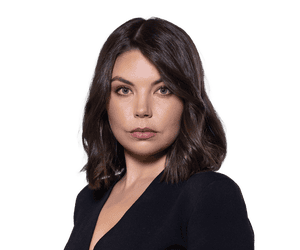 Tamsin Rose
Landis has walked comments he made about the premier's faith influencing his politics.
He told 2GB:
I misspoke. It wasn't premeditated.
Albanese welcomes support campaign by ethnic communities council for voice
Albanese is also asked about the push that's come from the no campaign in the Indigenous voice to parliament to recognise migrants alongside First Nations people in the constitution.
Reporter:
Is that a spoiler attempt by the No campaign?
Albanese:
People will make their own judgements on that. I think that one of the really positive things is the way that Fecca, the chief peak body, has come out very strongly and will be running a campaign in support of recognition and consultation for Indigenous people.

That is what it is about. There is a special place in this nation for the oldest continuous culture on Earth, who have been here for at least 60,000 years, for thousands of generations – that should be recognised in our nation's birth certificate.

And that is overwhelmingly supported by the community leaders that I've met with, who will be campaigning – whether it be the more established community organisations or whether it be some of the newer migrant groups as well, who are all very respectful.
Further agreements with states to come on Medicare reform: PM
The prime minister is asked about Medicare reform and says the national cabinet will be considering the Medicare Task Force report when it meets on Friday.
Albanese says there will be further agreements with states and territories as was announced with Tasmania earlier this week to improve primary healthcare.
We will be coming out with further agreements with states and territories about that. We need to have better interaction of primary healthcare and the hospital system. Part of the key here is to get people out of emergency departments.

There's a range of measures that we have to do that. Putting 24/7 nurses in nursing homes is one of those, so that people who should be getting the care that they need in their aged care residency where they live, if there was a nurse on site, that would reduce the number of people who are then sent to EDs.

Dealing with disability care, where so many people are in EDs or in hospitals, who should be in more appropriate facilities. We need to talk through works as a whole.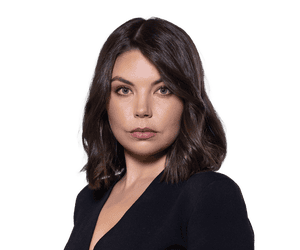 Tamsin Rose
Landis comments 'incredibly inappropriate and offensive': Perrottet
Perrottet has classified the comments by Landis as an attack on all people of faith in New South Wales.
He said:
I will call out comments which are deeply offensive to people with faith across our state.
He said the comments were "incredibly inappropriate and offensive".
Asked if he could keep working with Landis in enacting gambling reform, Perrottet said:
I work with people from a range of backgrounds and have a range of different views. I'm not interested in personalities. I'm interested in policy and making sure the issues in relation to money laundering and problem gambling.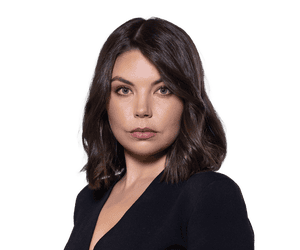 Tamsin Rose
Alex Greenwich calls on the chief executive of ClubsNSW to step down
Powerful independent MP, Alex Greenwich, has called on the chief executive of ClubsNSW, Josh Landis, to step down following comments he made about the premier, Dominic Perrottet.
He said:
Josh Landis's position as CEO of ClubsNSW is beyond untenable and it's time for him to go. I've had my policy disputes with the premier on social reforms, but I would never attack him because of his faith.

In addition to these wholly inappropriate comments, he has presided over community based clubs becoming mini-casinos, turned ClubsNSW into an NRA style political operation, and ignored the damning crime commission report that highlights the extent of criminal activity in clubs.
Landis said Perrottet was acting from his "conservative Catholic gut" as he pushes for gambling reform in the state.
PM welcomes Kiribati rejoining the Pacific Island forum
The prime minister, Anthony Albanese, is taking questions in Canberra and has welcomed Kiribati rejoining the Pacific Island forum.
Australia unequivocally supports the Pacific Island forum. It is the body that is so important to bring together the Pacific family.

I attended the Pacific Island forum, I have had discussions with the new prime minister of Fiji since his election, it is planned to have an in-person leader's meeting of the Pacific Island forum in coming weeks.

This is good news, with Kiribati rejoining the Pacific Island forum because it is important that on issues of security in our economic relations, that we work together as a Pacific family and I welcome their return.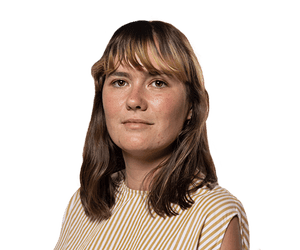 Caitlin Cassidy
Surge in Indian international students as Chinese market declines
The latest data on the number of international students in higher education has been released, showing a surge in Indian students buffering a decline in the Chinese market.
In the year to November 2022, 148,174 international students began higher education at Australian universities – a 38% increase on the same period in 2021 when the border first reopened after Covid.
Since then, there has been a 160% increase in Indian student arrivals compared to the end of 2021, at 29,436, and a 169% increase in Nepalese arrivals compared to the same time period, at 17,954.
Chinese students still account for the top five countries of origin but there are 11.3% fewer in Australia than the same time in 2021 (47,428).
This data was collated prior to the Chinese government's ban on recognising offshore degrees – affecting around 40,000 Chinese students enrolled to study at Australian institutions.
Vietnam and Indonesia account for the fourth and fifth top countries with 5,949 and 3,832 respectively.
Minister for education Jason Clare said the international education sector was "kneecapped" by Covid and the rebuilding process was continuing.
It is the biggest export we don't dig or drill out of the ground … a $40bn industry was cut in half. It also didn't help that the last government told international students to go home. We are rebuilding our international education sector. We have broken the back of the visa backlog.
Clare said in May last year, it was taking an average of 40 days for offshore student visas to be processed.
The number has since dropped to an average of 14 days, but students from countries including Iran, Pakistan and China still face lengthy security delays – particularly applicants in Stem fields that require department approval.
We have also announced an extension of work rights for students who get degrees in areas where we have a skills shortage and students are coming back. This is good news, but there is still a lot more work to do.
'It'll happen tonight': Albanese pays tribute to people making a difference
Albanese finished his speech sharing a personal anecdote from his childhood:
This Saturday I am going to a funeral of someone who I called my Auntie. We weren't related to at all … She fled a violent situation and came to stay at our place and was there when I was a little toddler, way back in the 1960s.

But then it was not spoken about, she literally was there to be safe and my grandparents took her in. That's the sort of thing that people are doing around Australia, last night, it'll happen tonight, people intervening to make a difference.

This is a government playing catch-up with where people have been for a long period of time and I pay tribute to all of those who have achieved this result. This is your victory, not a victory of any parliamentary party or politician. This is people on the ground, the best example I can ever think of, of bottom-up change.
Domestic violence requires 'a whole of society response': PM
Albanese speaks of the important role which social housing plays in Australians escaping domestic violence, highlighting the issue is one which requires a "whole of society response."
In addition to this, we committed at the election campaign and put into the budget an additional 500 community service workers, and in addition to this, we put in the budget $100m for emergency accommodation.

Because for so many it's not just a matter of what happens in the workplace as well, it's hard to leave a violent situation if your choice is sleeping in a car or sleeping in a park and you have nowhere to go, where you can feel safe. That is so important as well.

In addition to that, our housing Australia future fund has allocated 4,000 of the social housing units that we will build on a permanent basis, it gives somewhere permanently to go, and will allocate at least that number for women and children escaping domestic violence.

So this requires not a whole of government response, it requires a whole of society response.
PM hopes domestic violence leave is used 'less and less in the future'
Albanese goes on to say that he hopes the new domestic violence policy also highlights the need to break the cycle of domestic violence:
We do need, of course, to make sure that this change … it will also raise the issue of why it has to be there.

So let us hope that in putting in place this measure it is used less and less in the future, as we go on. Part of tackling domestic violence of course is bringing it out into the open, is talking about it. Is changing that dynamic where women and families are reluctant to talk about what was happening in their lives, but still have to front up to work because they have to pay the bills and put food on the table for the kids.

But we know as well that we have to break the cycle because we know that all of the research tells us that is indeed a cycle, that those children often, who were having to watch these tragedies occur in their home then go on to be traumatised by and have difficulty having what are respectful relations going forward as well.
Ten days domestic violence leave to be introduced tomorrow
The prime minister, Anthony Albanese, is speaking at an event to mark the introduction of 10 days annual domestic violence leave at Parliament House in Canberra.
Albanese acknowledges the responsible ministers, the trade union movement who he said campaigned so strongly and frontline workers.
This is a day, frankly which we didn't wish we had to have, but we do. From tomorrow, right across Australia, access to family and domestic violence leave becomes a reality. It will be such an important day and an overdue one.

No woman should ever have to choose between her job and her safety. No woman should ever have to pick between her financial security and the physical and emotional wellbeing of herself or of her children.

It is truly remarkable that these have been very real choices, choices that a shocking number of Australian women have had to face. It is 2023, we're nearly a quarter of a way through this century, we ought to have been so much better than that.

As of tomorrow we will have become that crucial little bit better. Tomorrow, and everything that it represents is the culmination of an extraordinary and sustained effort by so many people. I would say tireless effort but we all know that is not true, all of us are human but so many people of conviction, determination and patience have pushed through exhaustion to make sure that today has become a reality.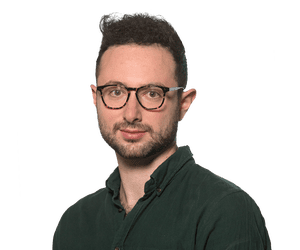 Elias Visontay
Bonza hits out at Sydney airport
The chief executive of Bonza has accused Sydney airport of not cooperating with the new budget airline, saying it has been unable to negotiate access to support its low-cost model.
Tim Jordan made the comments at the launch of Bonza's first flight from Sunshine Coast airport on Tuesday morning.
Bonza has so far announced it will fly to 17 destinations, which include its hubs on the Sunshine Coast, Melbourne, as well as regional locations including the Whitsunday Coast, Townsville, Rockhampton and Newcastle – but not Sydney.
Asked by reporters about plans to fly to Sydney, Jordan said the airport had not negotiated cheaper access for Bonza that other airports including Melbourne had.
In terms of Sydney airport, I guess any city which is just served by one airport, has issues in that regard. They're not as keen to come to the table maybe as other locations or maybe they don't see the opportunity.
Jordan added: "So we're quite enthusiastic about Sydney but it has to be at the right pricing."
Jordan also vowed to keep his airline's fares low in the long term despite high fuel costs, adding he expected Bonza to put downward pressure on recent record high domestic airfares.
Broadening voice referendum to include migrants is a 'distraction': ethnic communities chair
The formal group advocating against the proposed voice to parliament at the forthcoming referendum has suggested constitutional recognition should be broadened to include migrants and refugees as well as Indigenous people.
The federation of ethnic communities council of Australia, which is the national peak body representing Australians from culturally and linguistically diverse backgrounds, says they are concerned by the move led by Warren Mundine.
The chair of the council, Carlo Carli, has told ABC News breakfast this morning he was "totally surprised" by Mundine's announcement.
We recently had a major conference, 800 delegates and organisations attended. Overwhelmingly, without dissent, there was support for the Uluru Statement and for the Voice referendum. No one raised this other issue.

It's an interesting issue, may well be one that's worth debating and discussing but certainly hasn't been discussed and our concern is that it's really a distraction … many of the migrant communities are natural allies for the Uluru Statement from the Heart for the simple reason that the people have experienced disposition, have experienced marginalisation, have experienced denial of their rights, and they see that in terms of our Indigenous and First Nations people. So they are natural allies to support the Uluru Statement.

Having said that, also many newcomers aren't aware of the struggle for rights amongst our Aboriginal people, not aware of Mabo, not aware of the 1967 referendum, not aware of land right struggles. I think the possibility is to create distractions, if you like, rabbit holes, having communities turn on other communities, minorities, on the basis of issues that may be of interest, may be worth debating but certainly aren't part of the debate.
Australia condemns terrorist attack in Pakistan
At least 59 people have been killed and 147 people injured in a suspected suicide bomb attack carried out by the Pakistan Taliban at a mosque in Peshawar as the country's security situation deteriorates.
The minister for foreign affairs, Penny Wong, has released a statement saying:
Australians stand with the people of Pakistan and Pakistani communities around the world.

We condemn this cowardly terrorist attack unreservedly.
For all the headlines abroad, including this attack in Pakistan, and here in Australia, our Morning Mail gives you the run down of it all:
200 health measures weren't fully funded by former government, Butler says
The health minister, Mark Butler, spoke to ABC Radio this morning following announcing additional funding for the mental health sector yesterday. Two new national peak bodies on mental health – one to represent people experiencing mental health disorders and one for carers and families.
Butler said there were "about 200 measures in the health portfolio … that just weren't fully funded by the former government."
When RN Breakfast host Patricia Karvelas asked about what programs will be extended beyond 30 June, Butler said "we're working on all of them".
Karvelas:
So are all 200 to be saved, or will some go?
Butler:
We're trying to make sure that all of the services people have relied upon for many years, good services that there's no question mark on in terms of their quality, the evidence base, their ability to deliver service in an equitable way. Often they are plugging gaps that otherwise would exist in the system where there's more demand driven service through Medicare. So these are critically important services we're working really hard on to make sure Australians can continue to rely upon them.
Rotterdam to become key port for Australia's export of green hydrogen to Europe
The energy minister, Chris Bowen, has signed a memorandum of understanding (MOU) with the climate minister of the Netherlands which will see our two countries work closely on green hydrogen exports. Bowen says the major logistic and economic centre of Rotterdam will be a "key port" delivering Australian green hydrogen exports to Europe.
Thank you for reading this post, don't forget to subscribe!