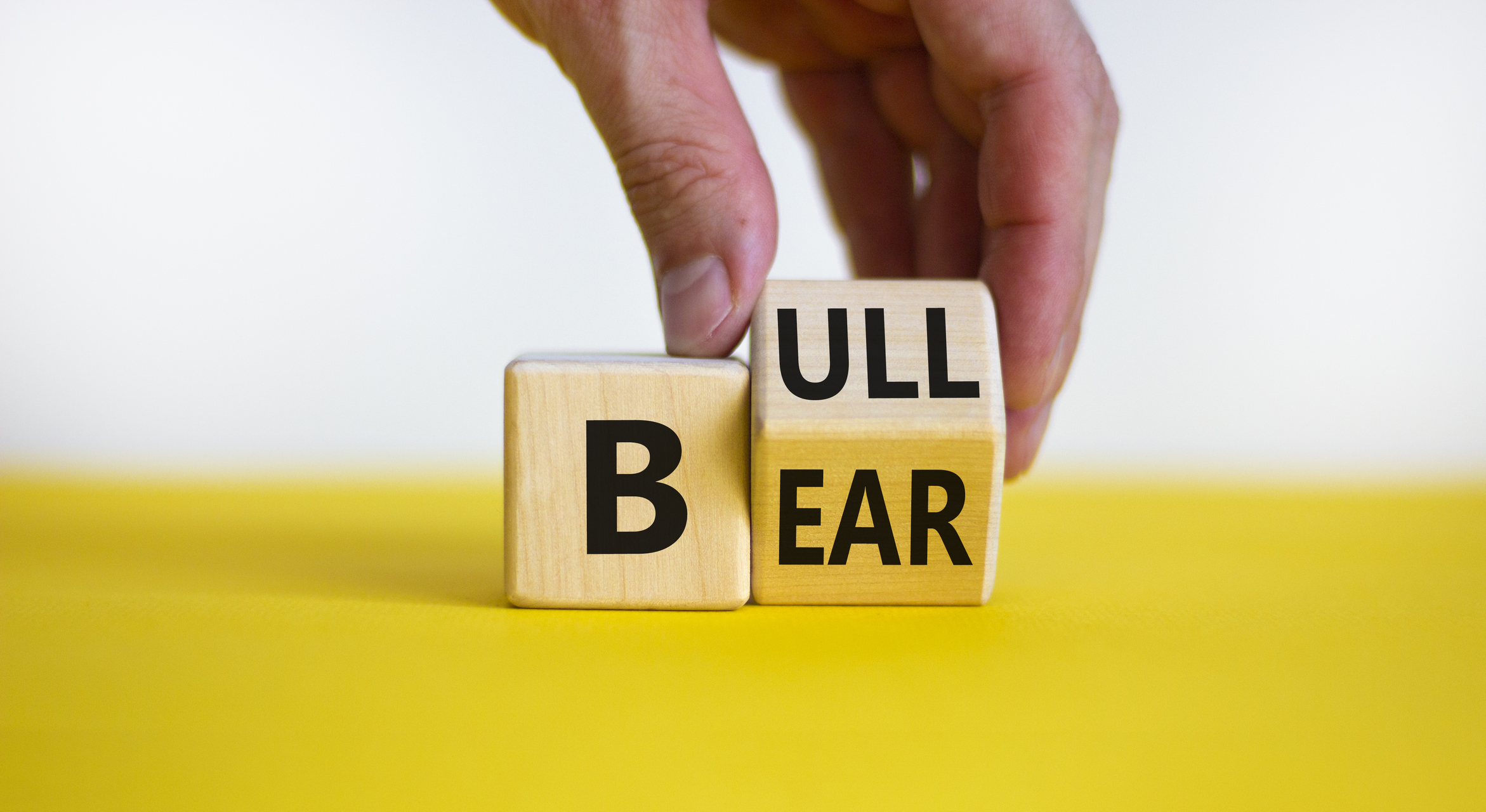 After the Bitcoin price hit a new yearly high of $32,410 last Friday, June 23, the price rally has stalled for the time being. While the long-term outlook looks extremely bullish due to various Bitcoin spot ETF applications, there are currently a few reasons in the short-term which prevent a continuation for now.
Today, Wednesday, June 28, several negative news are weighing on the market's sentiment. First and foremost, the depegging of the fourth largest stablecoin by market cap, TrueUSD (TUSD), may have unsettled investors. As Bitcoinist reported earlier today, the latest revelations surrounding Prime Trust have raised new doubts that TUSD is fully backed with reserves.
Remarkably, TUSD is the most important trading pair (BTC/TUSD) in the entire market, with around 15% and $2.6 billion in trading volume on Binance in the last 24 hours. The rumors could have a negative impact, as shown by previous stablecoin depeggings by USDT and USDC.
🚨 TUSD depegging: New crypto drama unfolding?

1/@adamscochran raises several red flags:

– Auditor who attested $TUSD audits (in Prime Trust) is the rebranded old FTX US auditor
– Oracle price is obtained from a single entity
– Bank partners are unknown

— Jake Simmons (@realJakeSimmons) June 28, 2023
Another factor that is probably having a negative impact on the Bitcoin price is the behavior of Bitcoin miners. As Glassnode reports today, Bitcoin miners are currently experiencing extremely high interaction with exchanges, sending an all-time high of $128 million in BTC to exchanges, representing 315% of their daily revenue.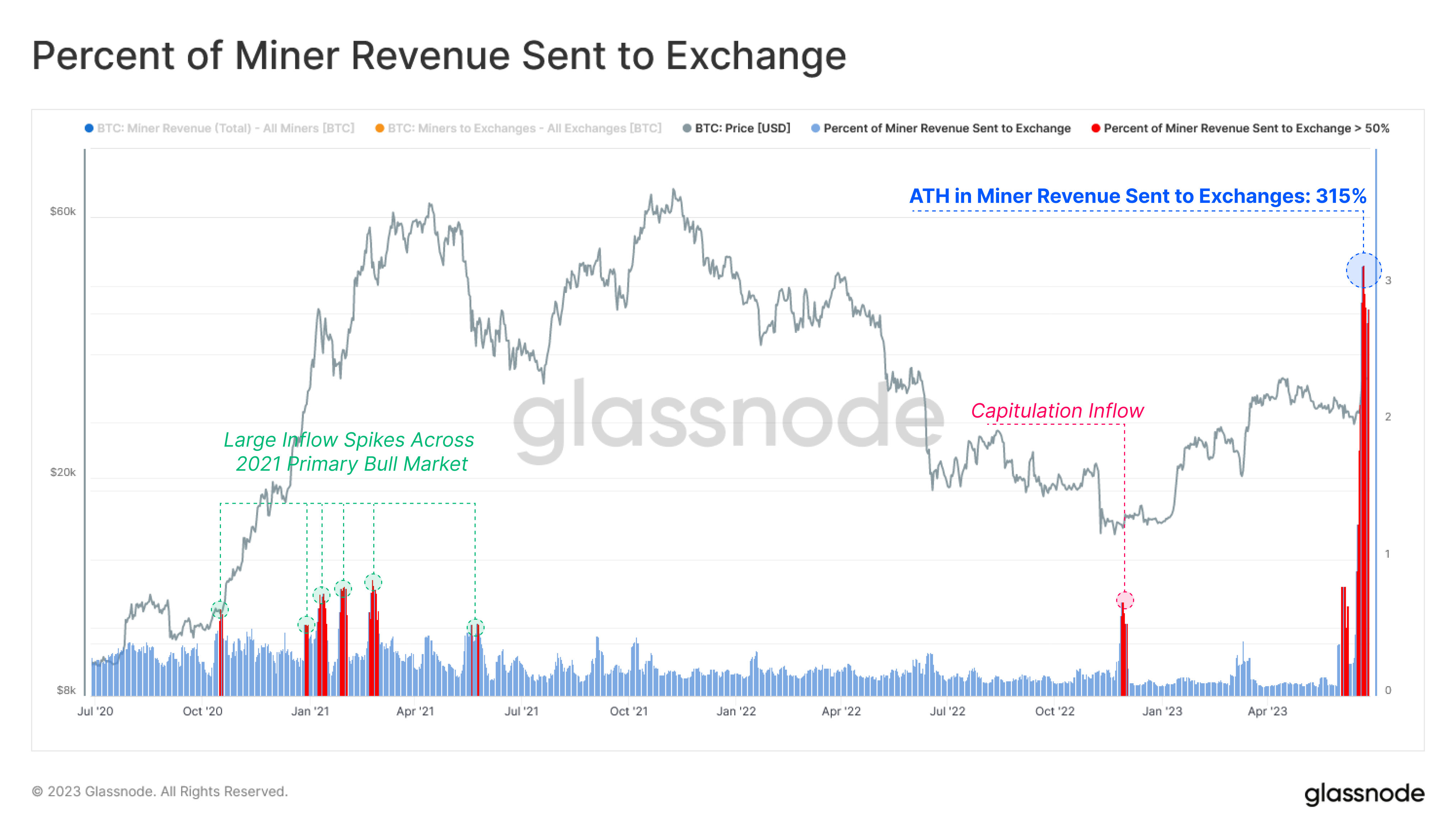 In an analysis today, CryptoQuant writes that miners have sent over $1 billion in BTC to exchanges since June 15. About 33,860 BTC were sent to derivatives exchanges, although the majority flowed back into their own wallets. Miners saw a reduction in their reserves of about 8,000 BTC. Remarkably, only a small portion was sent to spot trading exchanges.
According to the on-chain experts, this could indicate that miners are using their newly minted coins as collateral in derivatives trading. A good example of this type of trading is so-called "hedging," where bets are made in the opposite direction to the market consensus.
Bitcoin Consolidates, More Reasons
Also weighing on market sentiment could be the record-breaking amount of BTC options expiring on Friday, June 30. Traders could take a wait-and-see approach in the run-up. However, Greeks.Live analysts comment that institutions such as Fidelity and BlackRock continue to drive the positive developments; the volume of BTC block calls now accounts for more than a third of the total volume.
"Both BTC and ETH are currently significantly above their maxpain points, but due to the weakness in ETH prices, a large number of market makers have continued to sell ETH calls, while buyers have concentrated more on BTC, which has caused ETH IV to be significantly lower than BTC," the analysts say.
The market may also be on a wait-and-see approach ahead of Friday's release of the PCE (Personal Consumption Expenditure) index numbers. "After a similar PCE report spurred BTC from $26k to $28k, we wait with bated breath. A positive PCE outcome can spark a bullish uptrend in BTC," the co-founders of Glassnode (@Negentropic_) write.
Last but not least, it should be noted that Bitcoin price is facing an extremely important resistance area $31,000 and consolidation is normal. After last week's rapid rise, the daily RSI is still just below the overbought area at 66.3.
As analyst @52Skew points out, BTC remains in a tight consolidation, with price fluctuating between supply and demand blocks. "4H / 1D EMAs catching up to price & in key $29K area," the analyst notes via Twitter and surmises, referring to Binance Open interest, "Pretty much still the same, chop chop. Eventually there will be liquidity grab imo; which will probably lead to a trap."
At press time, the Bitcoin price remained in its tight consolidation range.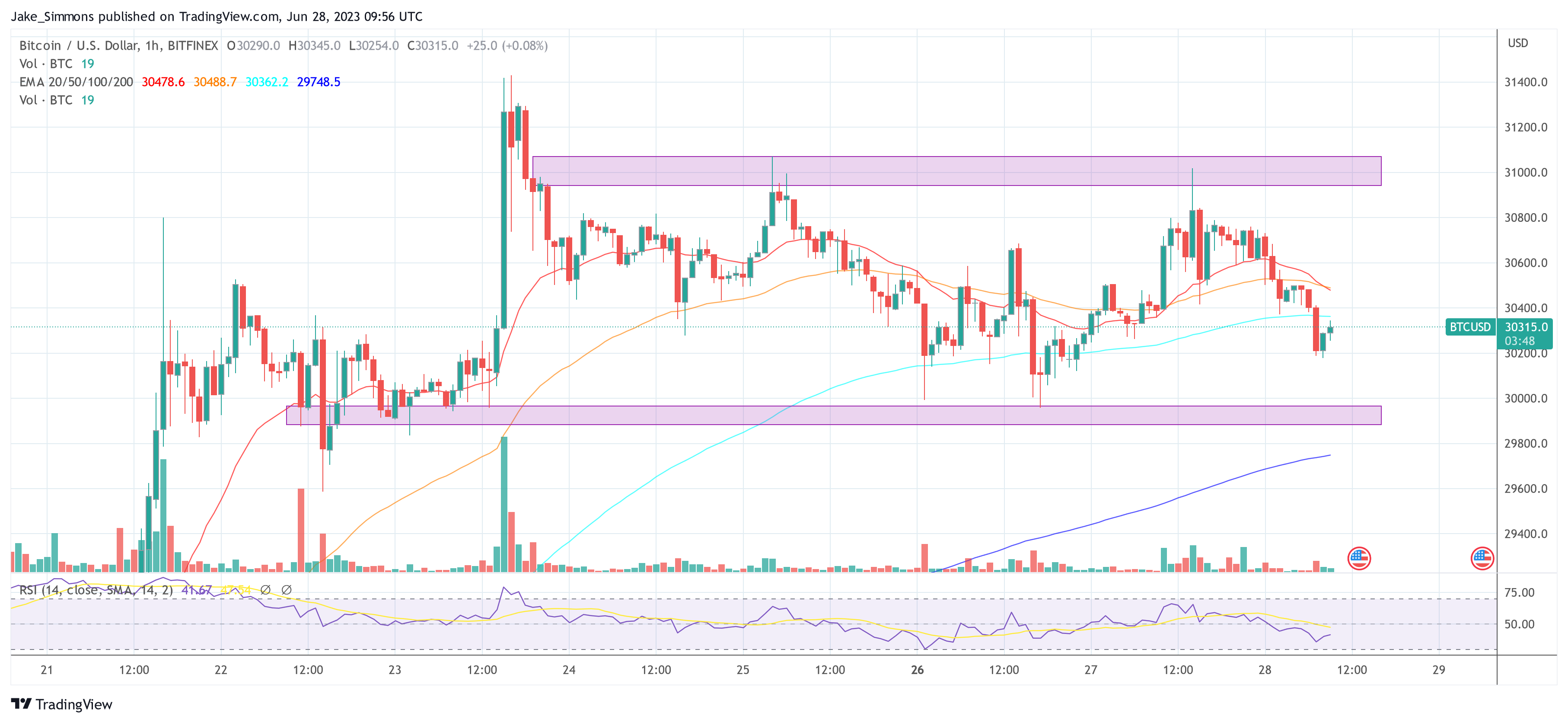 Featured image from iStock, chart from TradingView.com