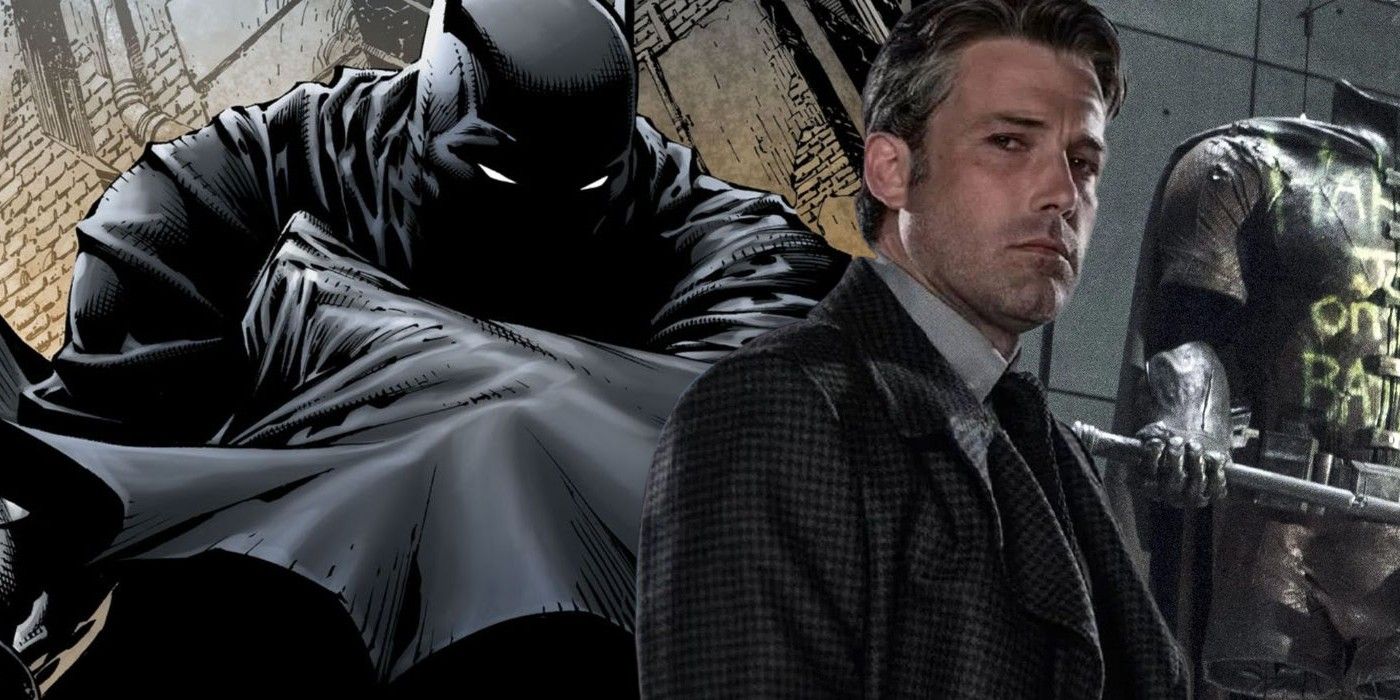 As the DC Universe is moving forward, James Gunn sadly has a disappointing update for fans hoping to get casting for Batman: The Brave and The Bold. The DCEU is in its last year as DC Studios is preparing its many DC Universe projects from Gunn and Peter Safran. The franchise will properly start in 2025 with Superman: Legacy, which will be the latest reboot for the Man of Steel.
After a long casting process, the DC Universe has its new Superman and Lois Lane, but fans are already excited to find out who will be cast as the other heroes for DC Studios. One of them is the Dark Knight, who has his own film coming up with Batman: The Brave and The Bold. As Gunn celebrated the news about Superman: Legacy on Instagram, a fan asked how close they are to learning who will star as Batman in the DC Universe. However, Gunn came with a disappointing update, sharing the following: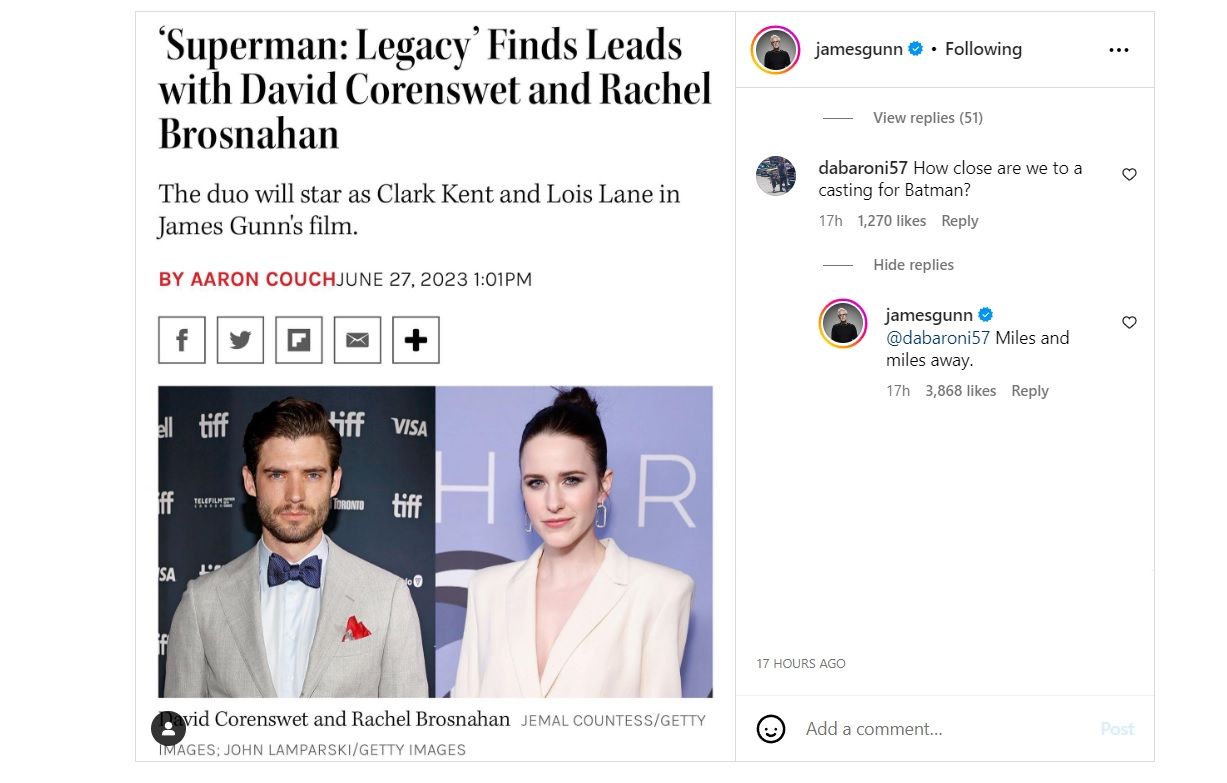 RELATED: Wait, Is James Gunn's DC Universe Batman Movie Finally Delivering Justice For Robin?!
Why DC Studios May Be Waiting Longer To Cast Batman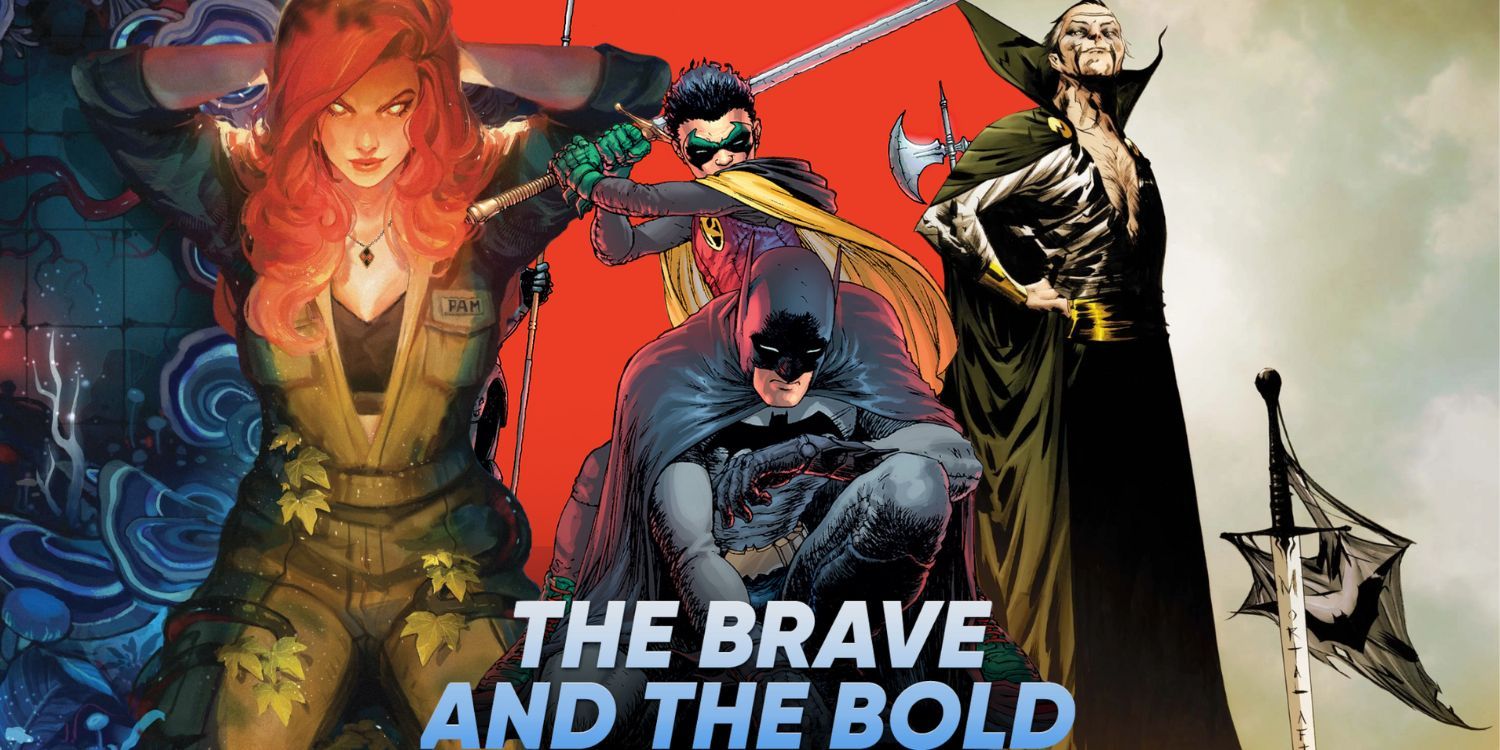 Even though Batman: The Brave and The Bold has Andy Muschietti to direct, there are some crucial factors to consider on why casting is still far off. Despite announcing the project in January, Gunn didn't reveal an initial release date, and there is currently no script in place. With the ongoing Writers Guild of America strike, no screenwriter will sign on for Batman: The Brave and The Bold until it is over.
There is also the potential for the SAG-AFTRA strike, which would also delay the casting process for Batman: The Brave and The Bold. With or without a strike, DC Studios may also be looking at prioritizing other characters that don't get as much exposure as Batman does in live-action. Some have been assuming that Bruce Wayne would have cameos in other DC Universe projects before his solo film, but given Gunn's comments, that may not be the case at all.
Even though Batman: The Brave and The Bold may be years away, it is not like fans will have to wait long for the Caped Crusader's next big-screen adventure. With The Batman – Part II in the works for 2025, unless the project gets delayed, the world is less than two years away from the sequel. However, whenever Batman: The Brave and The Bold finds its new Dark Knight, the wait will likely have been worth it.
Source: James Gunn/Instagram
(This article is generated through syndicated feeds, Financetin doesn't own any part of this content)