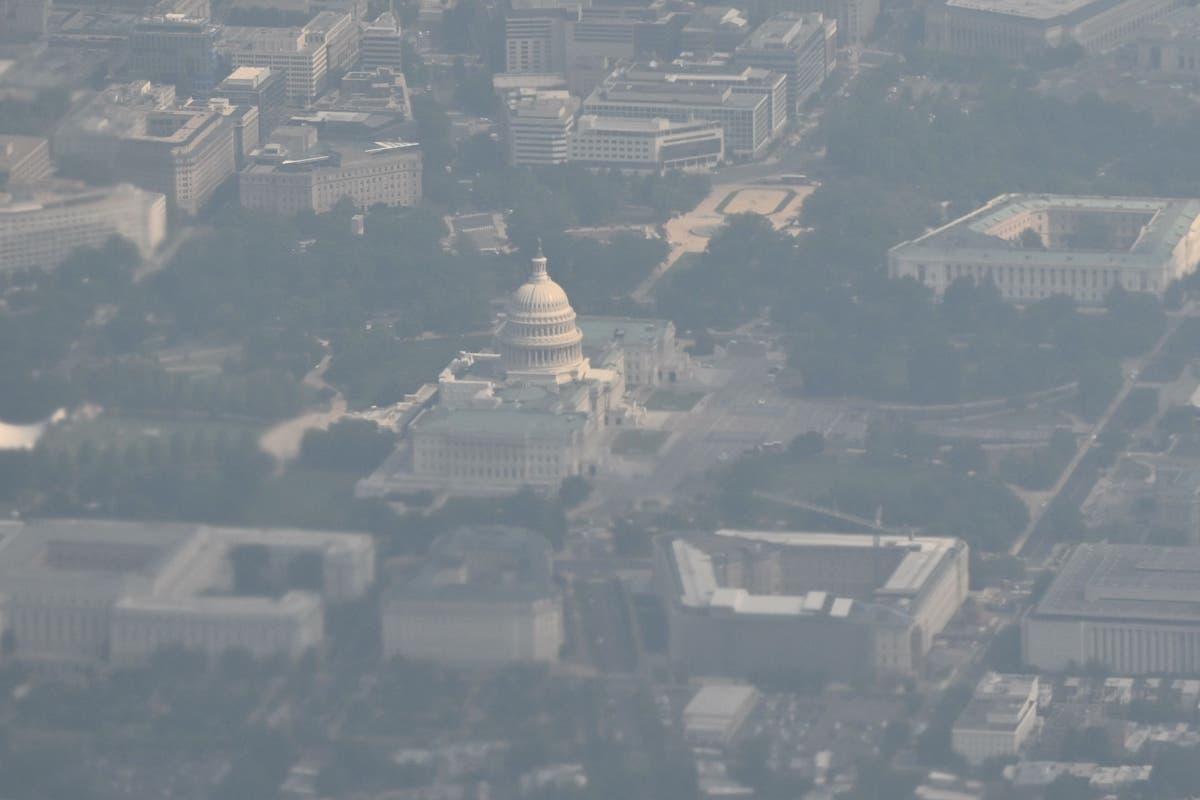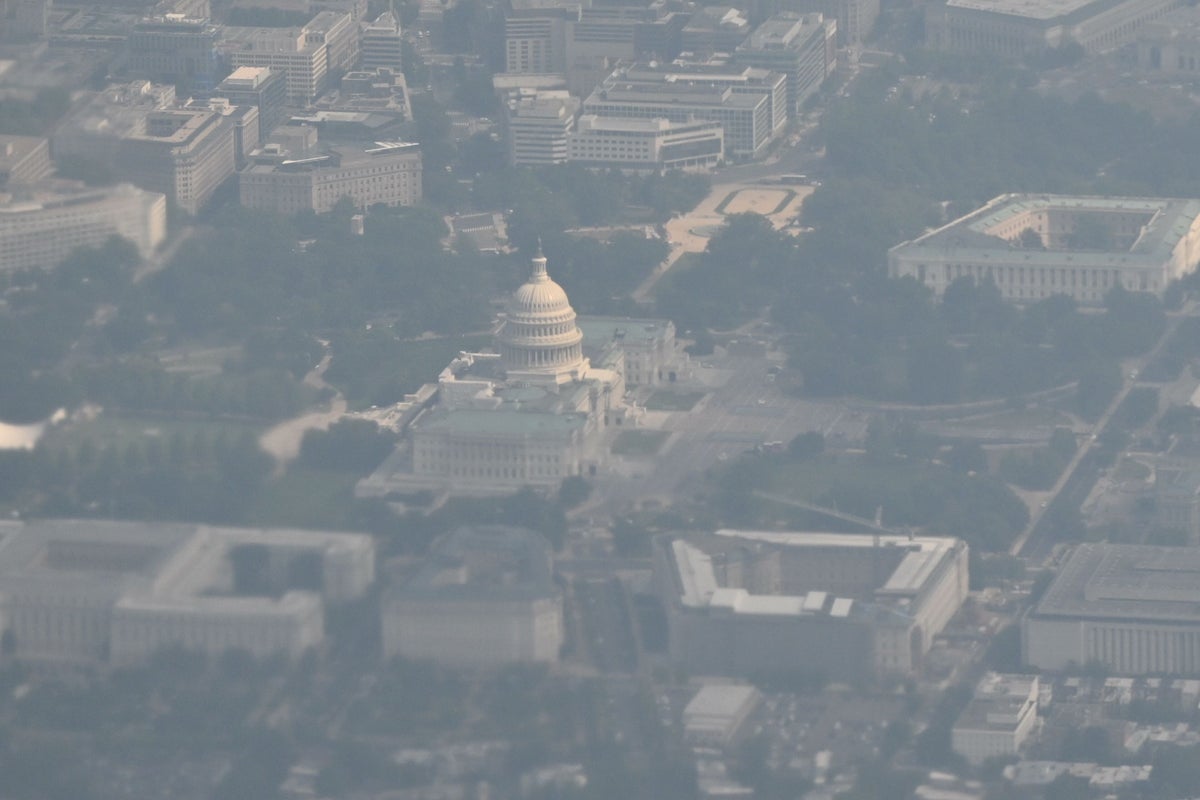 Canadian wildfires spread haze over New York City
The US is currently battling extreme weather events, with over 100 million people under air quality alerts across the Midwest and Northeast while southern states including Texas are battling dangerous heatwaves.
Smoke from more than 450 wildfires burning in Canada is blanketing large areas across the country and causing "unhealthy" to "very unhealthy" air quality conditions for residents.
On Thursday, Washington, DC, and Detroit, Michigan, registered the worst air quality of any city in the world, with a broad swathe of the Midwest and northeast from Iowa to Virginia and New Jersey impacted by the smoke. Outdoor activities have been disrupted across the region including traditional summer camps.
Meanwhile, almost 60 million people were under heat alerts on Wednesday as "dangerous" temperatures continued to grip southern states and parts of Mexico.
The relentless, triple-digit heatwave – exacerbated by the climate crisis – entered its third week. The severe conditions have caused 13 deaths in Texas and led to a spike in emergency room attendance across the state.
Source link