Warning: This article contains major spoilers for The Recruit season 1The Recruit stars Laura Haddock and Noah Centineo weigh in on that shocking season 1 finale. Stepping away from the romcom vibes of To All The Boys I've Loved Before, which he shared with Lana Condor, Centineo plays a CIA lawyer who is in over his head in Netflix's The Recruit. The eight-episode adventure follows Owen Hendricks, who finds himself stuck in dangerous waters when the former asset Max Meladze (Haddock) threatens to expose the secrets of her relationship with the agency. The show, which is created by Alexi Hawley, with Edge of Tomorrow's Doug Liman directing the first two episodes, sees Owen seeking out the danger until the very point that his life is directly at risk.
In The Recruit season 1 finale, Owen and Max are captured by a mysterious woman that's revealed to be Max's daughter. Furious at her mother, although it's unclear exactly why, the woman shoots and appears to kill Max. Still, in an interview with Variety, it's mentioned that Centineo believes Max's death could have been faked. Haddock goes further, suggesting how her character could have survived. Haddock's quote is included below:
What I love about this show is that there's always another little back pocket secret card to play. Who knows? She may have even organized this with her daughter.
Related: To All The Boys 3: Lana Condor Deserves Bigger Roles (Like Noah Centineo)
What To Expect From The Recruit Season 2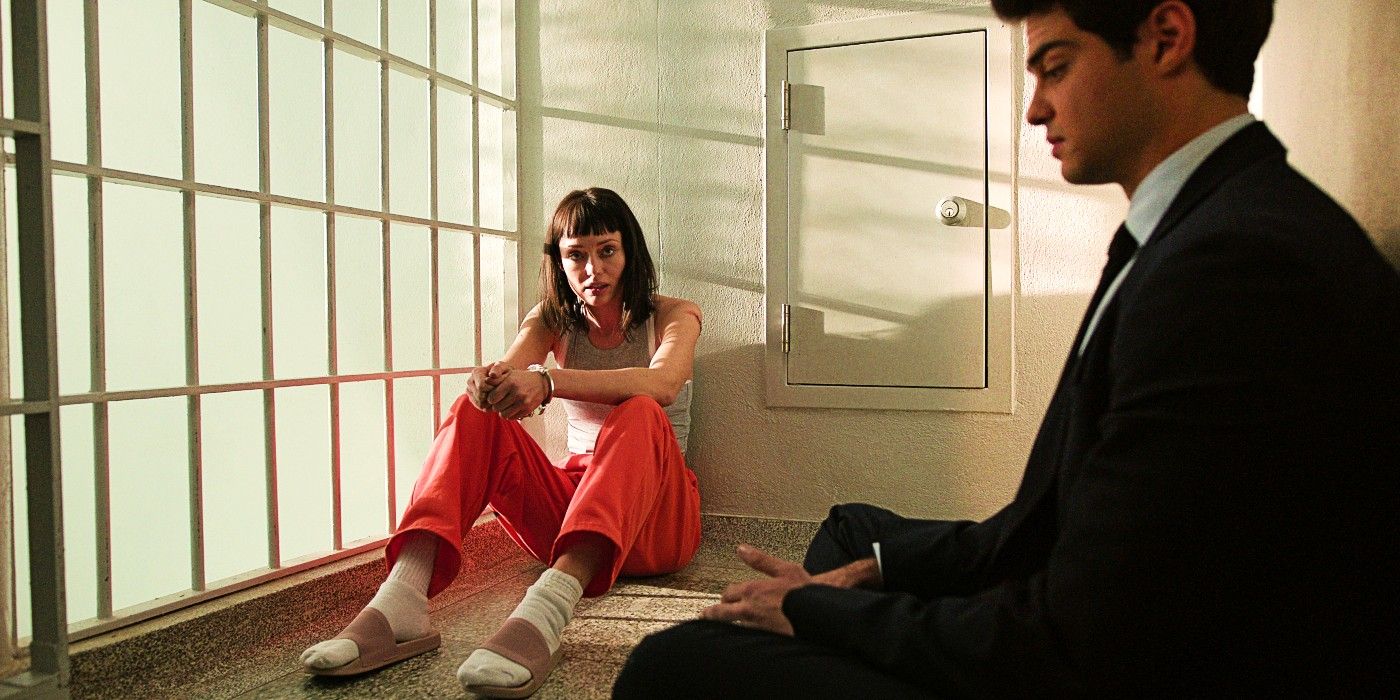 Hawley, who is also interviewed, doesn't confirm The Recruit's ending one way or another. However, it's hard to imagine that the show would commit to Max being dead. So much of the Netflix spy thriller is devoted to the Max and Owen relationship, leading the two characters to begin a physical relationship in episode 7. More than that, the emotional weight of the finale rests on the pair having a fraught argument about their respective flaws. It seems ripe for further exploration if the show gets renewed, which the actors hint at without outright revealing anything.
Beyond the dynamic of Max and Owen, the series introduces several characters that could get a bigger spotlight in The Recruit season 2. There's Hannah (Fivel Stewart), Owen's ex-girlfriend, who sees him getting abducted. There are also a number of other CIA workers that interact with Owen, providing some levity, but could get a larger focus if the series becomes a hit. Another aspect, though, is what the show chooses to do with Centineo.
After a relatively action-filled debut, The Recruit settles into some light spy intrigue. Given that Liman, also an executive producer of the series, can return to direct, it'd be a strong idea to lean into that. Liman has the credibility of The Bourne Identity, in addition to Edge of Tomorrow and other action films, and he knows how to film thrilling sequences. It's where Centineo shines the brightest, too, as a bumbling rookie running for his life and somehow surviving.
More: How Jason Bourne Improved (& Saved) The James Bond Movies
Source: Variety