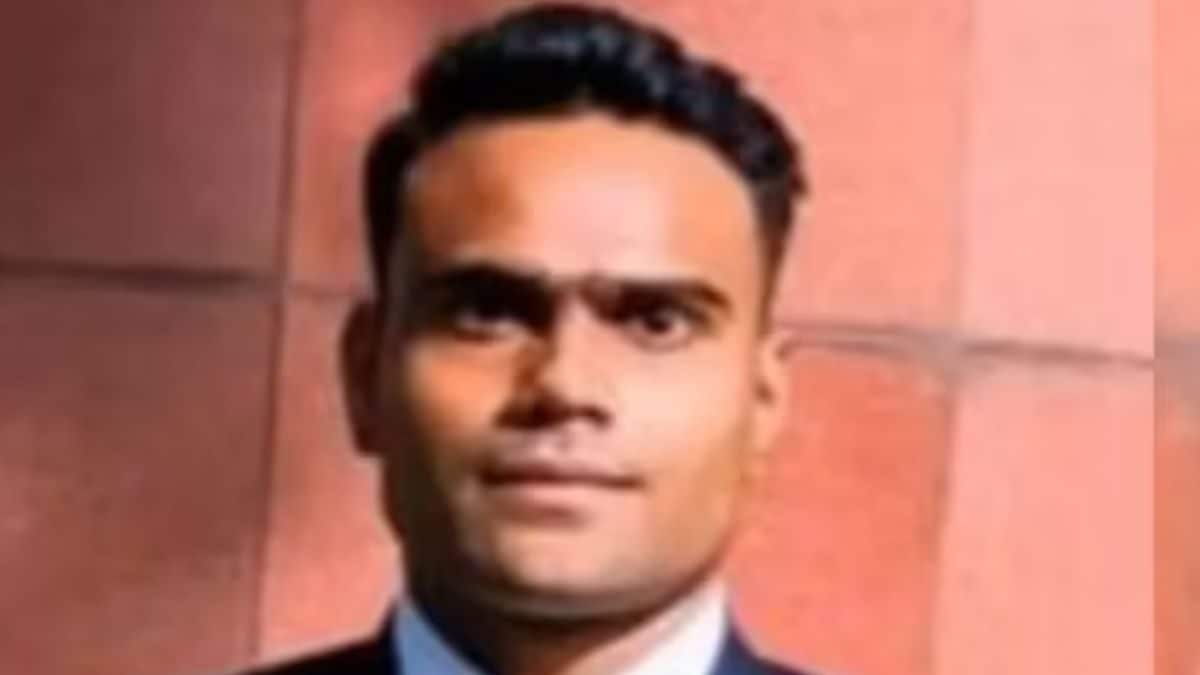 Gagandeep Bharti secured 85th rank in the UPSC's Central Armed Police Forces (CAPF) on his first attempt.
He appeared for the UPSC CAPF Assistant Commandant Recruitment last year and has also given the CDS exam which is impending for the results.

The Union Public Service Commission Civil Service Examination (UPSC CSE) is renowned as one of India's and the world's most formidable competitive exams. Each year, a multitude of aspirants embark on the challenging journey, yet only a handful emerge victorious, donning the mantle of bureaucrats to serve society and their nation. The arduous preparation that aspirants dedicate to this pursuit inspires many, reaffirming the notion that unwavering dedication and focused effort can lead to the realization of even the loftiest goals.
Gagan Deep Bharti, a resident of Nandgram, Uttar Pradesh, has secured the 85th rank in the UPSC's Central Armed Police Forces (CAPF) examination on his maiden endeavour. This 23-year-old prodigy, once a National Champion in athletics in the long jump, found his career's trajectory transformed due to a knee injury. His determination led him to take the UPSC CAPF Assistant Commandant Recruitment exam last year, and he is also awaiting the results of the Combined Defence Services (CDS) exam.
With his father, Pramod Kumar, working as a construction contractor and his mother a homemaker, Gagan Deep's roots are grounded in modest beginnings. He pursued his schooling at St. Joseph's Academy in Nandgram, showcasing academic prowess from the outset. His 94.6 per cent score in class 10th earned him a place in the Science stream (PCB), and he continued to excel, achieving 89 per cent in his 12th grade.
Gagan Deep pursued his graduation at Delhi University, all the while embodying a passion for sports. He represented India on the international stage and participated in national championships, clinching the title of National Champion in athletics. Despite his achievements, a knee injury during practice compelled him to rethink his path. Originally aiming for the Junior Olympics, he was thwarted by the pandemic-induced age limit restrictions. Undeterred, he set his sights on the Olympics, only to be confronted with another obstacle when his knee injury rendered him bedridden.
During his recovery, Gagan Deep redirected his focus and began preparing for a career in Defence Services. He charted a strategic plan and sought guidance through coaching classes to tackle the syllabus.
A teacher of Gagan Deep shared that his prowess extended beyond sports to academics, and he aspired to join the Para Commandos (Para SF) of the Indian Army. Despite the challenges, Gagan Deep has rallied, regained his fitness, and resumed his training.
Source link
(This article is generated through the syndicated feed sources, Financetin doesn't own any part of this article)