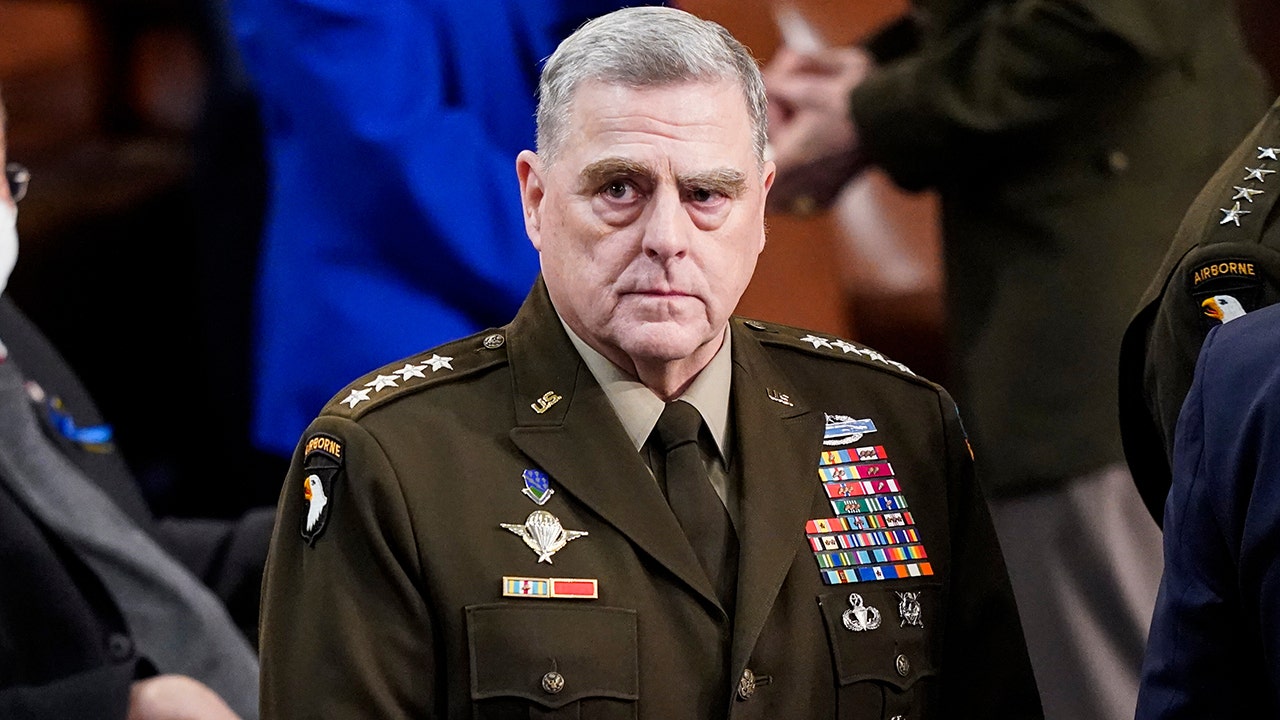 U.S. Joint Chiefs chairman Gen. Mark Milley on Friday said the United States military "needs to accelerate our modernization" in an effort to compete with China as warfare technology continues to evolve and criticized Russia over its conflict with neighboring Ukraine. 
During his remarks at the National Press Club luncheon in Washington D.C., Milley accused Moscow of committing a "direct frontal assault" on the rules-based international order with its "illegal invasion" of Ukraine.
"Our political leaders have said multiple times that our task is to ensure that Ukraine has the support it needs to remain free and independent and we're doing that in order to make sure that rules-based international order holds," he said. 
HOUSE GOP MOVES TO SLASH PENTAGON DEI BUREAUCRATS: 'MASSIVE VICTORY FOR THE ANTI-WOKE CAUCUS'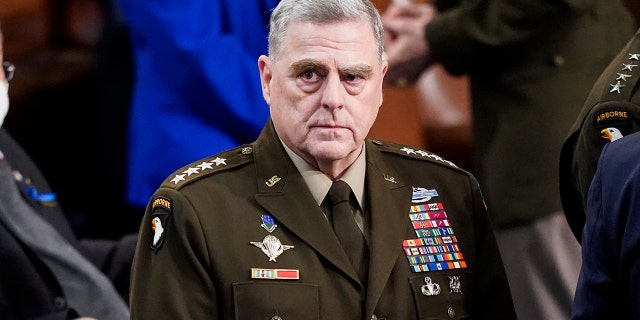 He also said that China was looking to "rewrite" those rules as it leverages its financial power to build up its military. The U.S. should counter Beijing's military ambitions by focusing on what type of conflicts it will face in the future.  
"I think the United States military needs to accelerate our modernization," he said. "And it's not so much just the actual modernization, but it's the acceptance of the idea that future war, the fundamental character of war, is actually changing in really significant radical ways. If we, the military, don't adapt ourselves, our doctrine or tactics or techniques, our leader development, our training and talent management, but also the weapon systems. If we don't do that, then we won't have a military that's capable of operating in that future operating environment."
"They want to exceed global U.S. military power by mid-century," he noted of China's military goals. 
Milley has made the modernization of the military a primary effort of the Army, going back to his days as the branch's chief of staff. 
While discussing Ukraine, he noted that an offensive against Russian forces has made slow but significant advances. The Biden administration has provided billions of dollars in military aid to Ukraine, which has surprisingly taken the fight to Moscow, frustrating Russian President Vladimir Putin and the Kremlin. 
When asked about the potential supply of cluster munitions to Ukraine, Milley noted that the U.S. considers "all kinds of options."
"So that it's going slower than people had predicted doesn't surprise me at all," he said of Ukraine's ongoing military offensive. "I had said that this offensive, which is going, by the way, it is advancing steadily, deliberately working its way through very difficult minefields, etc., you know, 500 meters a day, 1,000 meters a day, 2000 each day, that kind of thing. What I had said was this is going to take six, eight, 10 weeks. It's going to be very difficult. It's going to be very long and it's going to be very, very bloody. And no one should have any illusions about any of that."
"Ukraine is fighting for its life," he added. "It's an existential fight for Ukraine."
CLICK HERE TO GET THE FOX NEWS APP
When asked about the short-lived rebellion by Wagner Group leader Yevgeny Prigozhinn against Russian President Vladimir Putin earlier this month. Milley said the move is part of internal politics and said ti was too early to tell if Putin was weakened. 
Source link
(This article is generated through the syndicated feed sources, Financetin neither support nor own any part of this article)