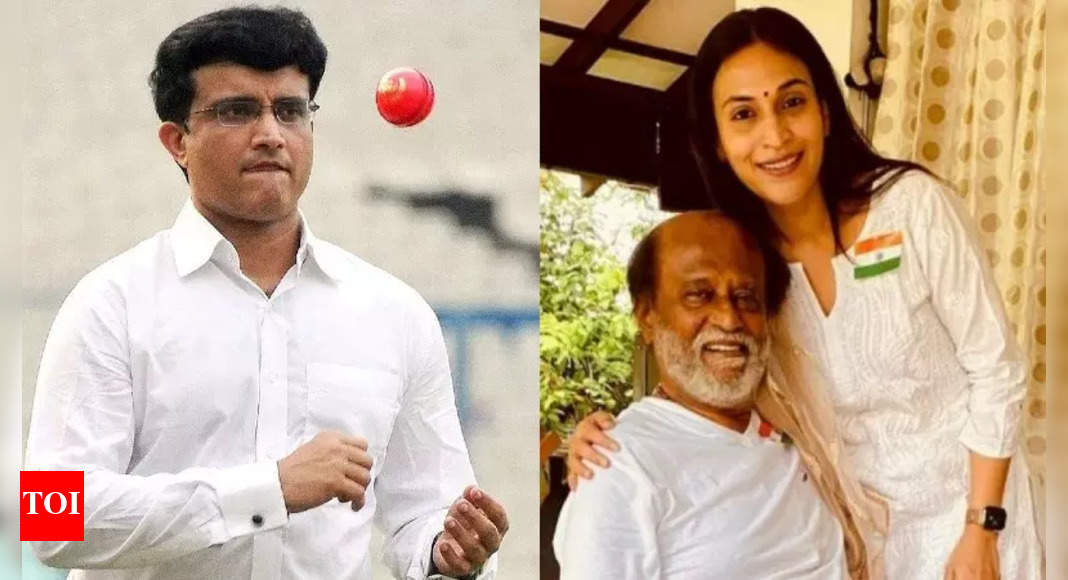 Rajinikanth's daughter Aishwarya is currently in Kolkata to watch the IPL playoff and eliminator matches with her two sons. According to latest media reports, on Monday night, she was at BCCI president Sourav Ganguly's place for a dinner invitation. And, this news has led to wild speculation among fans.
Those who are close to the former Indian captain are wondering whether Aishwarya is interested in directing the much-talked-about Sourav Ganguly biopic. Yes, you read it right! Although there haven't been any rumours or gossip leading to such speculation so far you never know what lies in the future.
However, many are saying that it was just a curtsy visit from Rajinikanth's daughter. For the unversed, Aishwarya is a talented filmmaker and also a playback singer. She made her directorial debut with the 2012 Tamil film '3'. Since then Aishwarya has directed another Tamil film 'Vai Raja Vai' and a documentary 'Cinema Veeran'.

Meanwhile, Sourav himself recently said that his biopic will take a long time to come to the theatres since it's still in initial stage. The BCCI president also revealed that he will have to be involved in the scriptwriting process largely but due to his busy schedule he's barely getting time for it. Many of his fans all over the world are eagerly waiting for Ganguly's biopic and it's not yet confirmed who will play the iconic cricketer. Many Bollywood stars including Hrithik Roshan, Ranbir Kapoor, and Sidharth Malhotra's name have surfaced to take on the role of the former Team India captain.