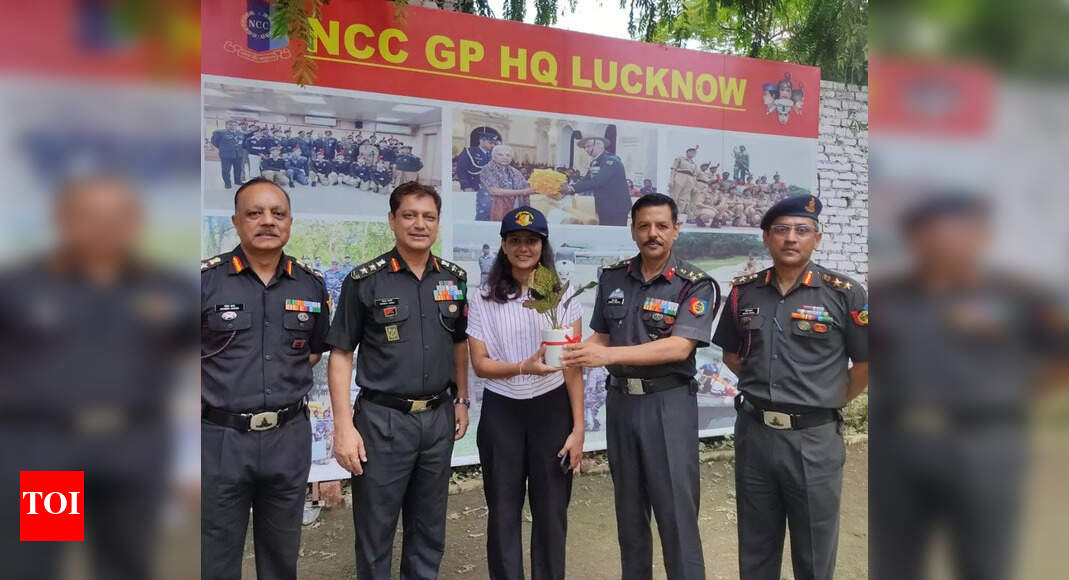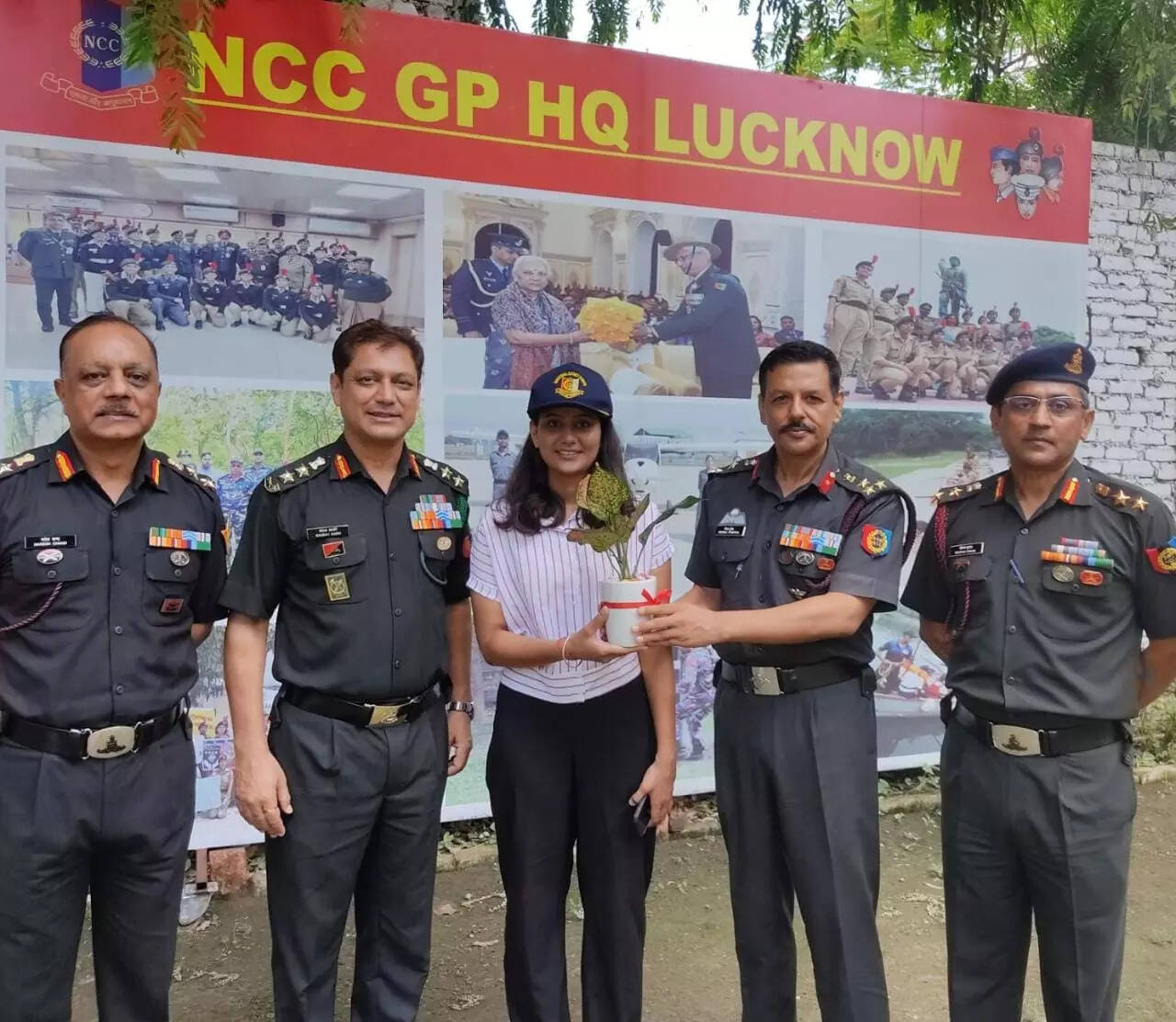 LUCKNOW
: The 23-year-old Isabella Thoburn college alumna and former NCC cadet of 19 UP girls battalion Lucknow group, Sanchita Singh has made it through the Air Force selection board (AFSB) and will leave for Airforce academy, Hyderabad next month to undergo 52-weeks of rigorous training to become Indian AirForce officer.
Hailing from the remote village of Tulsipur in Balrampur district, Sanchita did her schooling in the state capital and later graduated with a Bachelor of Arts from IT college in history and political science.
Giving credit to NCC which motivated her to join defence force, Sanchita said, "During my first-year.at IT college, I came across a circular on notice board which read opportunity to join national cadet corps, so I enrolled and actively participated in it. The corps gave me a sense of uniformity among all, and motivated me to apply for IAF."
Second youngest among four siblings, Sanchita joined NCC in 2017 and later took part in republic day parade as part of NCC contingent in 2020.
"My father Pramendra Kumar Singh is a farmer and mother Neelam Singh is homemaker, and I feel proud to be first from my family to join defence forces," said Sanchita, who made it into force in her second attempt. She went for 5 AFSB Guwahati in November 2022 along with 26 other girls, but was the only candidate to be recommended for IAF service.
On Tuesday, a felicitation ceremony was organized by 19 UP Girls Battalion NCC Lucknow for honoring Sanchita for her achievement.
She was felicitated by Brigadier Neeraj Punetha, Group Commander, Lucknow Group Headquarters, in the presence of Colonel Deepak Kumar, Commanding Officer of 19 UP Girls Battalion NCC Lucknow.
Earlier in the current calendar year, Cadet Manu Tiwari from 19 UP Girls Battalion NCC also was selected in Naval Agniveer, while under officer Azad Singh Chauhan from 5 UP Air NCC made through Army SSB (service selection board) and is currently undergoing his training at OTA (Officers training academy) Chennai.