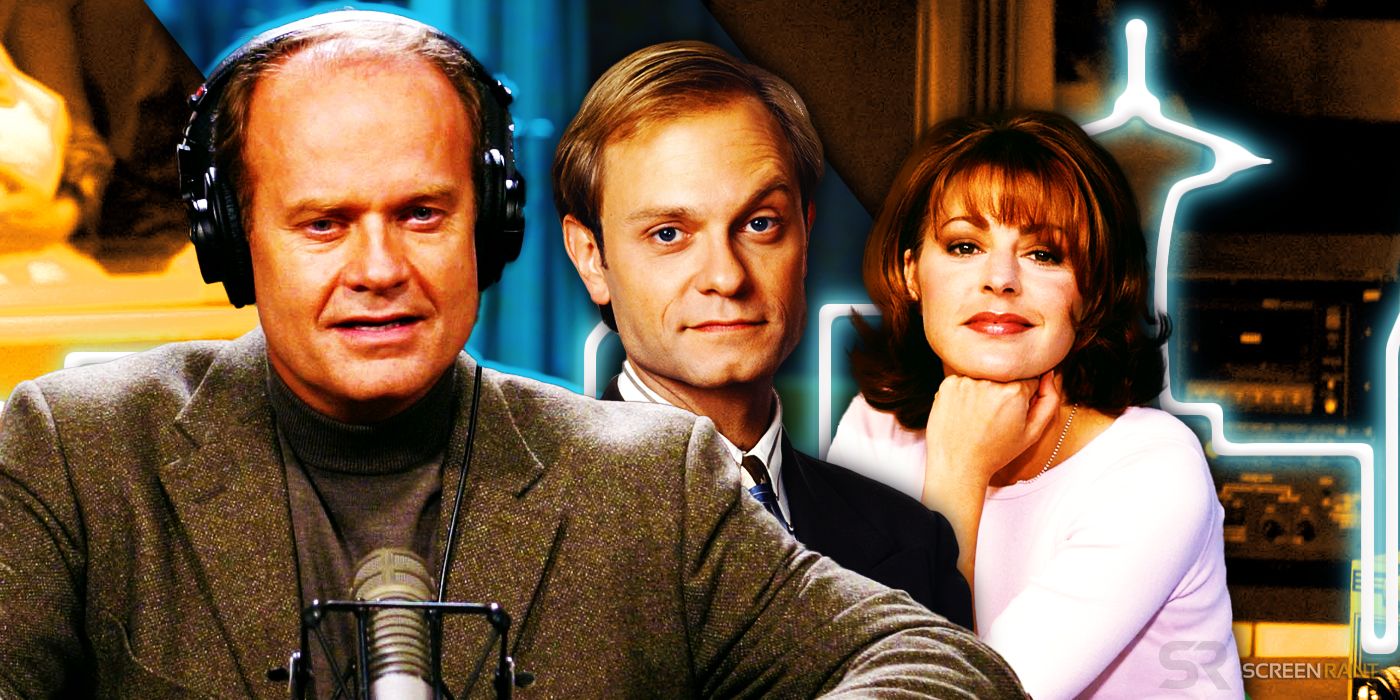 The Frasier reboot will feature some original characters as guest stars, but while Lilith can't be it, several other players fit the bill. After years of being stuck in production limbo, Kelsey Grammer finally got the project off the ground. Aside from returning as the snooty psychiatrist, Frasier Crane, the actor is also producing the show, which means he is also creatively involved in the endeavor. As the major proponent of the Frasier reboot, Grammer has been working tirelessly behind the scenes to ensure that the show honors the legacy of the original sitcom.
Grammer has recently shared pertinent information about what to expect from the series. He has confirmed that none of the characters from the original show will be back as series regulars, but contrary to earlier reports, one or two of them have signed up for a cameo. While Bebe Neuwirth's Lilith is confirmed to return in the Frasier reboot, she is likely not the mysterious guest that fans can look forward to since she wasn't a mainstay in the Seattle-based show either. Instead, she just regularly visited. Luckily, there are several more characters that the Paramount+ show can bring in to evoke nostalgia.
4
Niles and Daphne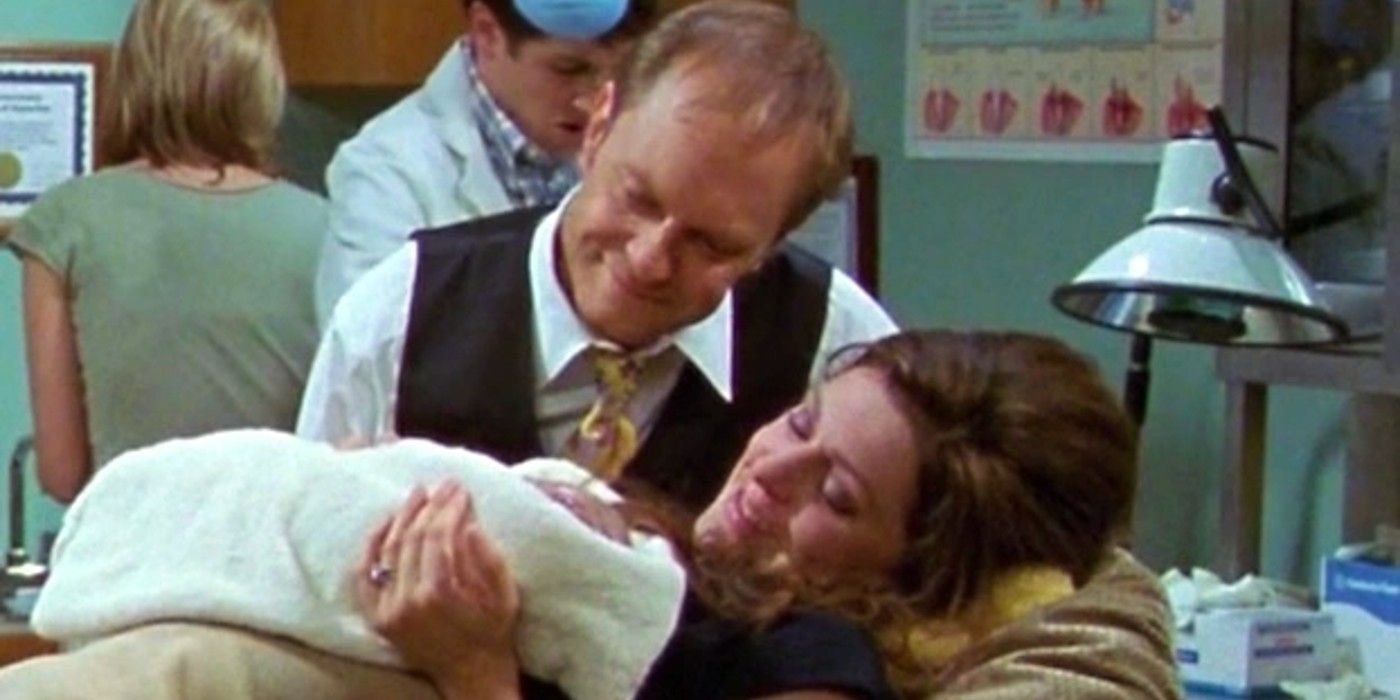 When Cheers ended, NBC decided to keep the sitcom franchise alive by expanding it with a spin-off. Despite its failed first offshoot – The Tortellis, the network struck gold with another show that centered on Grammer's Frasier as he returned home to Seattle following a harrowing split from Lilith. This allowed the writers to separate the character from his Boston mates and establish him as a solo player. Part of Frasier's world-building included the introduction of his father – Martin Crane and brother, Niles Crane. The passing of John Mahoney will be baked into the Crane patriarch's arc in the Frasier revival, but it's uncertain how the show will explain Niles' absence.
Despite being recruited for the project, David Hyde Pierce turned down returning as Niles in the Frasier revival – a stance he has long been vocal of. Per the actor, not only does he think that reviving the series risks ruining its legacy, but he also doesn't want to simply re-do his performance as the beloved character (per People). Meanwhile, Jane Leeves, who played Martin's home-care worked who eventually married Niles after years of pining over her, also supposedly passed on the project according to Grammer's latest comments. It's uncertain, however, if it only means ruling out being a series regular.
Related: Frasier Reboot's Failure Was Already Spoiled In The Original Series
That said, because their son, David (Anders Keith) is confirmed to appear in the upcoming Frasier reboot, it would be fairly easy to bring back the couple in a guest appearance capacity. If anything, this compels the Paramount+ show to feature Niles and Daphne – that's assuming that they have a great relationship with their now fully-grown child who also lives in Boston, and that they maintained communication with Frasier in the last couple of decades.
3
Roz Doyle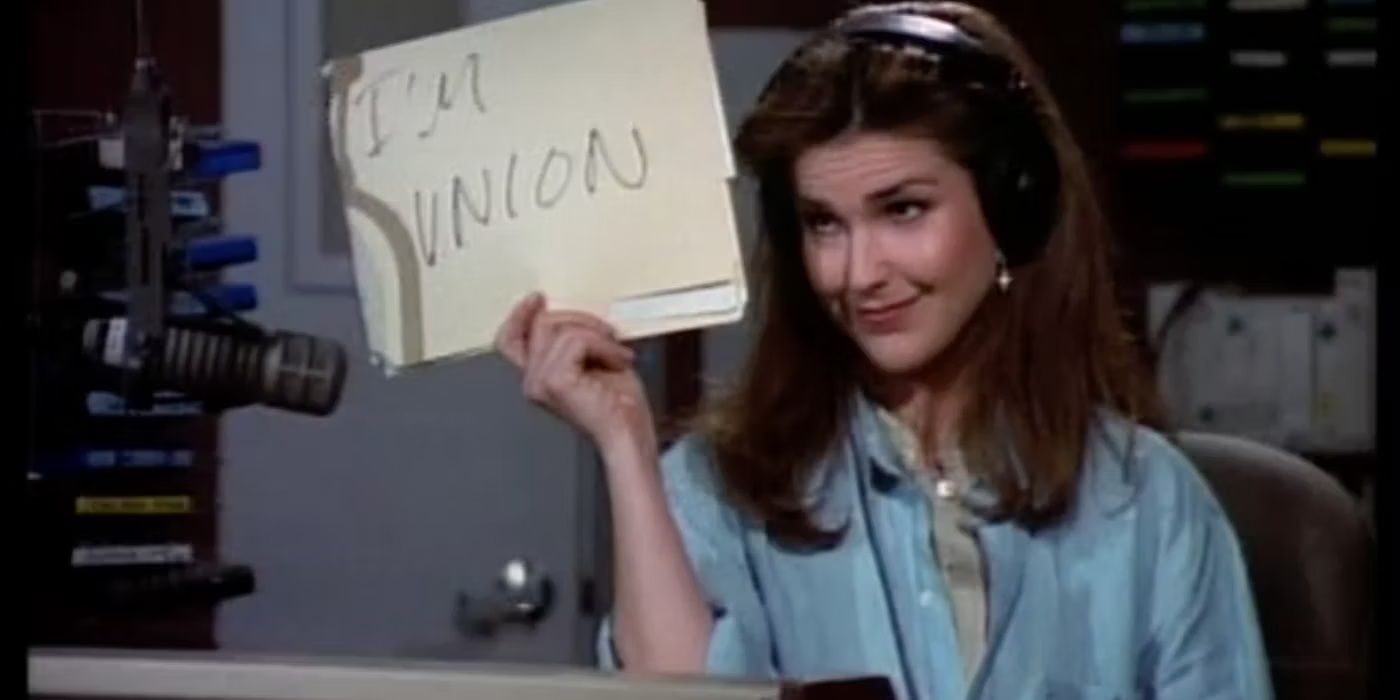 Aside from Frasier's family, NBC also had to transition him professionally from being a private practicing therapist to a radio psychiatrist. KACL was his Seattle place of employment for more than a decade, and he worked closely with his producer, Roz Doyle. Over the years, the pair grew extremely close. While the original show attempted to establish a romantic connection between them, they ended up not pursuing it; eventually realizing that they weren't attracted to each other in that way. When Frasier left KACL, Roz did too, although she took a different job from him. It's unclear if they kept in touch with each other throughout the years.
Since Frasier is Roz's daughter, Alice's godfather, however, chances are that they have remained in contact. Despite not having any blood ties with the Cranes, Roz was almost like family to them. Considering how much she meant to Frasier and everyone else, it would be great to see her drop by in Boston just to catch up and check on his old boss following the supposed death of his father. Perhaps a reunion is in order during a celebration of life for Marty. Despite initially being friends with his son, the older Crane actually developed a personal friendship with Roz, especially after they bonded over their shared love of dogs.
2
Bob "Bulldog" Briscoe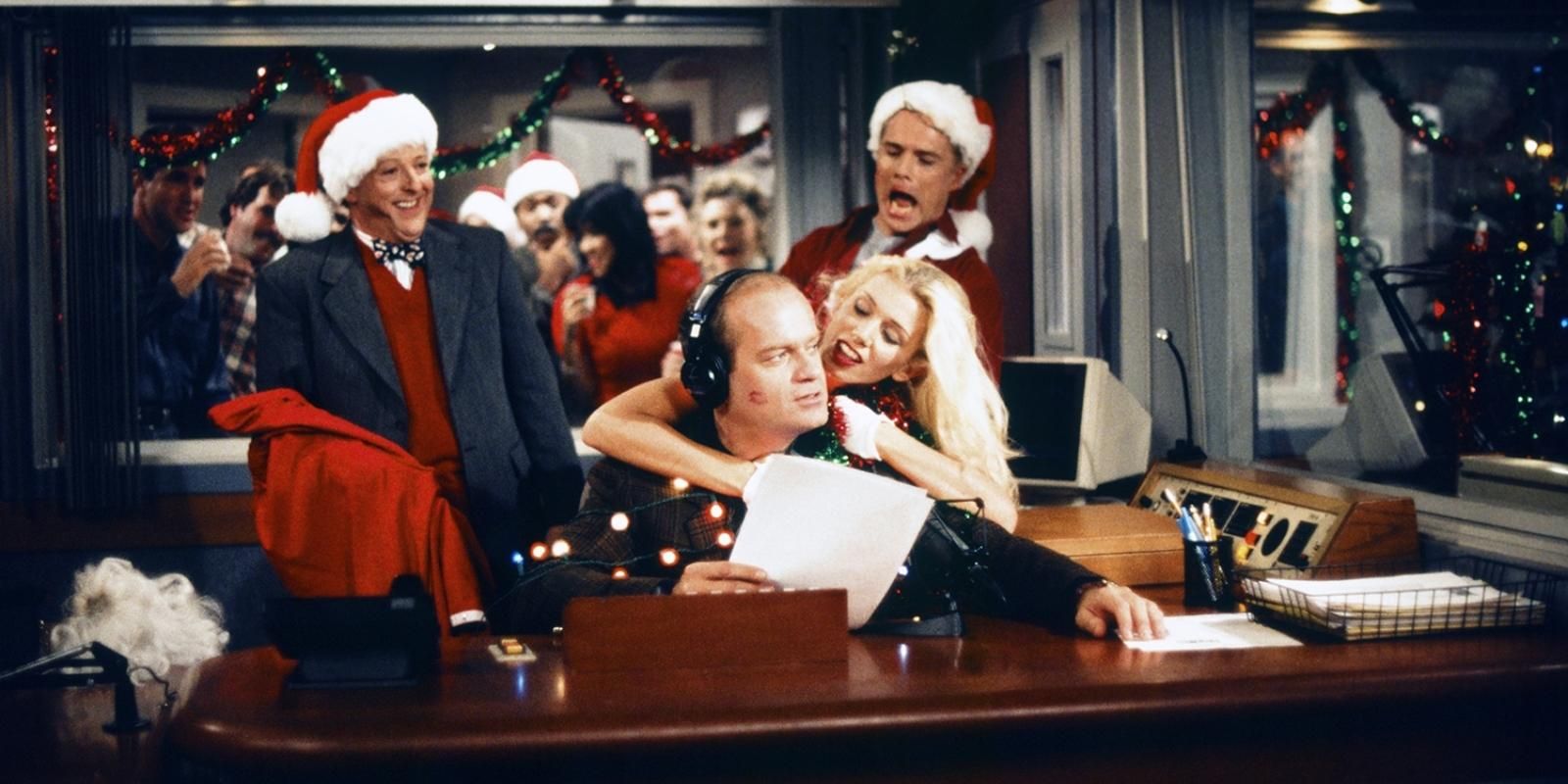 As part of Frasier's new job in Seattle in KACL, he also met several new co-workers, including fellow radio hosts. That includes Bob "Bulldog" Briscoe who hosted the sports-oriented show for the station. Bulldog was the stereotypical macho character in the original series, and admittedly, many of his antics have aged poorly. He was often sexist and misogynistic; he was also racist at times. Usually, he harassed Roz which resulted in cheap laughs. Over time, however, the original Frasier series showed that underneath his hard exterior is quite a decent man. At one point, he was even a great father figure to Alice.
Related: The Frasier Reboot Tease Already Creates A Setting Plot Hole
It would be great to see him return in the Frasier revival to see how he has evolved in the last decade. As a massive sports fan, it makes sense if he turns up in Boston. Perhaps he's working for one of the websites that cover athletic developments in the city. Maybe, he even found a way to connect with Cheers' Sam Malone who is a former relief pitcher for the Boston Red Sox. Whatever the case may be, the Paramount+ endeavor has the opportunity to redeem the character.
1
Gilbert "Gil" Leslie Chesterton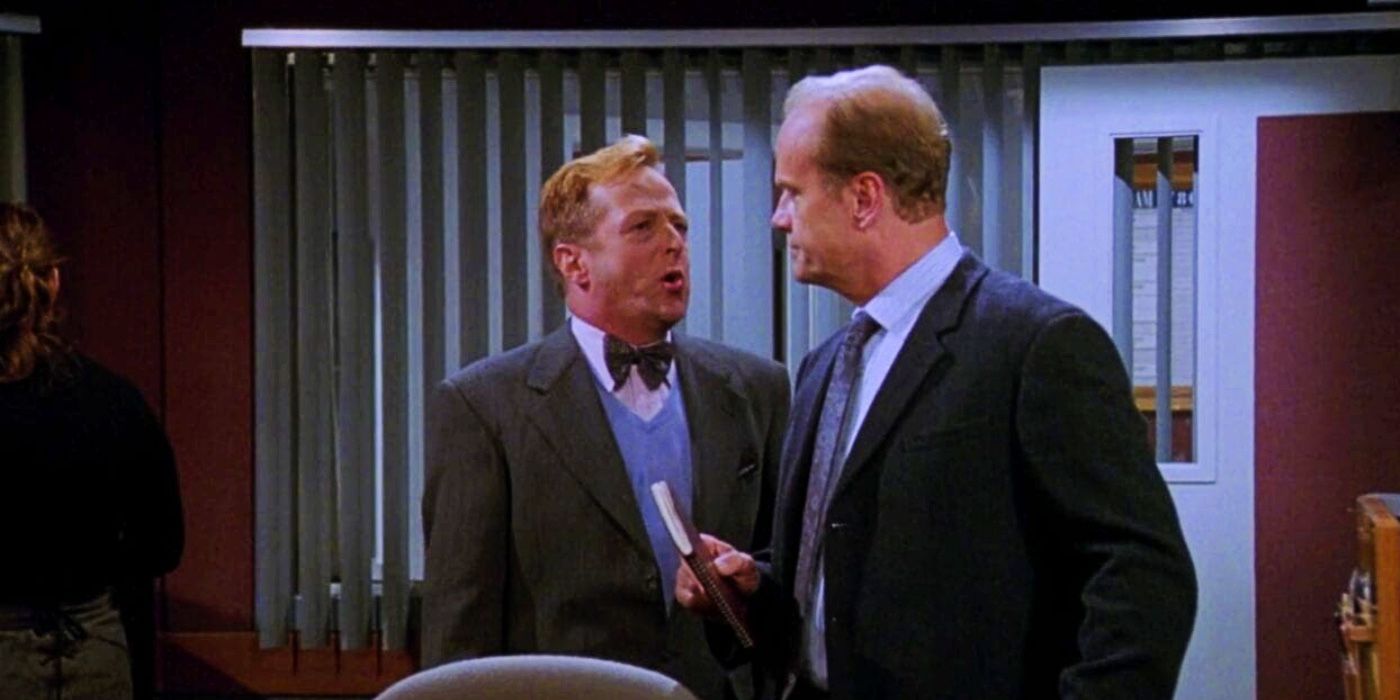 While Bulldog covered sports at KACL, Gilbert "Gil" Leslie Chesterton was a food critic and host of the show Restaurant Beat for the station. He wasn't as prominently featured in the Seattle-based series compared to Bulldog and Roz, but he was such a unique character that it was always fun to see him. Considering this, seeing him reunite with Frasier two decades since they were last together at KACL would be very interesting to see, especially if they find themselves going around the same social circles in Boston in the upcoming Paramount+ Frasier revival.
Source link
(This article is generated through syndicated feeds, Financetin doesn't own any part of this content)