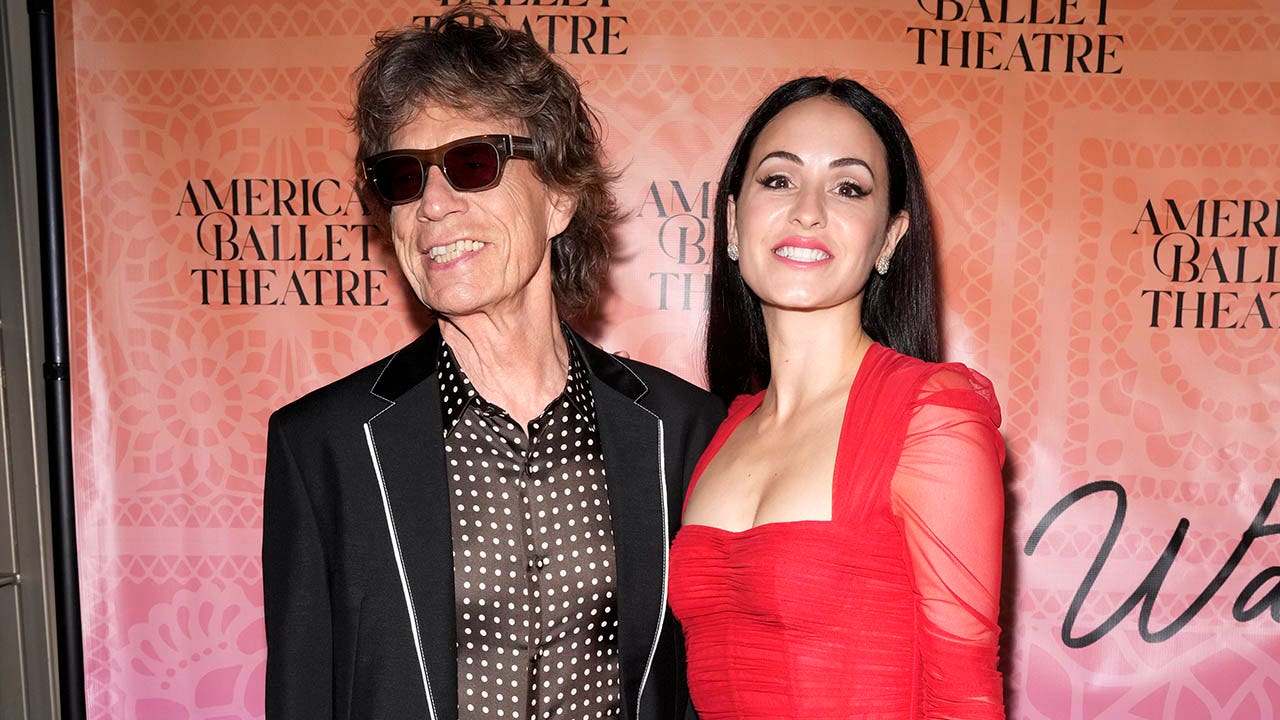 Mick Jagger's girlfriend, Melanie Hamrick, is sharing how the legendary rocker supported her debut erotic novel, "First Position."
The 36-year-old former ballerina and the 79-year-old musician, who have been dating nine years, share son Deveraux "Devi" Octavian Basil Jagger, 9. On Tuesday, Hamrick appeared on the U.K.'s "This Morning" to discuss her new book, which the Rolling Stones frontman has described as "pretty saucy."
During the interview, Hamrick was asked about the dedication page, which says, "To my love, thank you for your endless support and inspiration" along with a winky face emoji.
"That's to Mick, I take it?" host Craig Doyle asked.
TINA TURNER REVEALED SHE 'ALWAYS HAD A CRUSH' ON MICK JAGGER SHORTLY BEFORE HER DEATH AT 83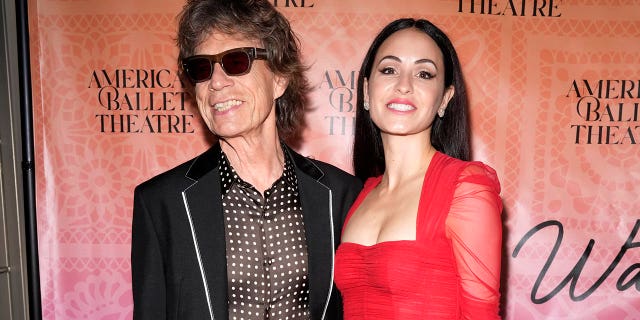 "I mean, I think he hopes so," Hamrick replied with a laugh.
Doyle asked Hamrick how she felt about writing some of the book's racy scenes in front of "Sir Mick Jagger, your partner, the love of your life."
"I'm wondering as he looked over your shoulder, and you were tapping away, how was that?" Doyle asked.
"He was very supportive," Hamrick said. "I'm so lucky. He really encouraged me to write and get going.
"If I shocked him, I did a great job. I did what I needed to do. I think at about a halfway point, I said, 'OK, you've got to — when it comes out, you've got to go and buy your own copy.'"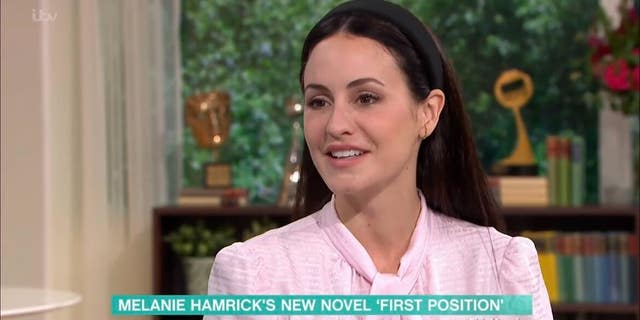 Hamrick, who was a professional dancer in the American Ballet Theatre for 16 years, said she drew upon her own experience to write "First Position." Set in the world of professional ballet, the erotic novel follows Sylvie Carter, a former rising star in the North American Ballet whose career is derailed by a scandal following a "tumultuous, troubling relationship," per the book's description.
"But when renowned dancer Alessandro Russo joins NAB as a guest artist for the season, Sylvie is magnetically drawn to him. Torn between fear and attraction, she finds herself mentally unraveling but also artistically blossoming as she taps into emotions she'd buried long ago.
"Caught in a bewildering spiral, she can either let the wounds of the past destroy her or find a way to be reborn."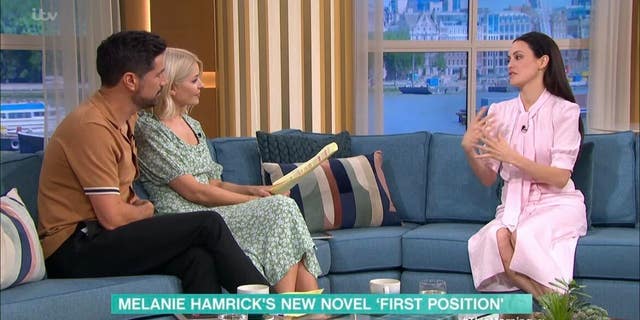 During her interview with "This Morning," Hamrick shed some light on how much of "First Position" is based on her own life.
"You get this real insight into the world of ballet, which is one thing, but you also get real insight into sexual appetite, which is quite rare. I mean, there are threesomes, there is sex in the theater stalls. Is this anyway a memoir?" host Holly Willoughby asked.
CLICK HERE TO SIGN UP FOR THE ENTERTAINMENT NEWSLETTER
"I was telling everyone I wish I had more fun," Hamrick responded. "I wish I had these experiences. But being in the world for so long, you hear stories. You're on tour, You're talking to other companies and dancers. And, you know, it's loosely based on some truths."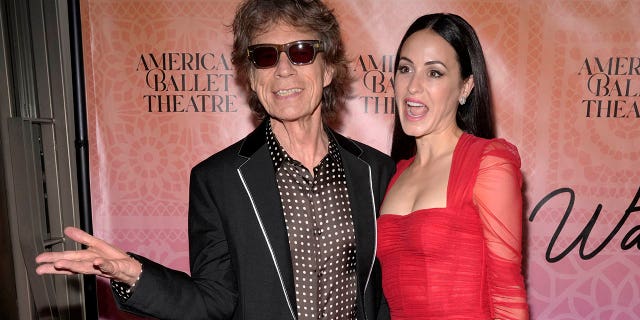 Last week, Jagger shared a video to Instagram that showed him holding a U.S. copy of "First Position," and a copy of the novel's U.K. edition was propped up on a director's chair next to him.
"Pretty saucy," the three-time Grammy Award winner remarked as he looked up from a page.
Hamrick also shared that Deveraux has inherited a natural talent for dance from both of his parents.
CLICK HERE TO GET THE FOX NEWS APP
"We both learned from when you're young, you have that no fear," she said. "You just go for it. So, I love watching him. We both do. 'That's a great move. Wow, look at you.'
"When I try to teach him, he says, 'Mama, no. I feel it, Mama'"
(This article is generated through the syndicated feed sources, Financetin neither support nor own any part of this article)