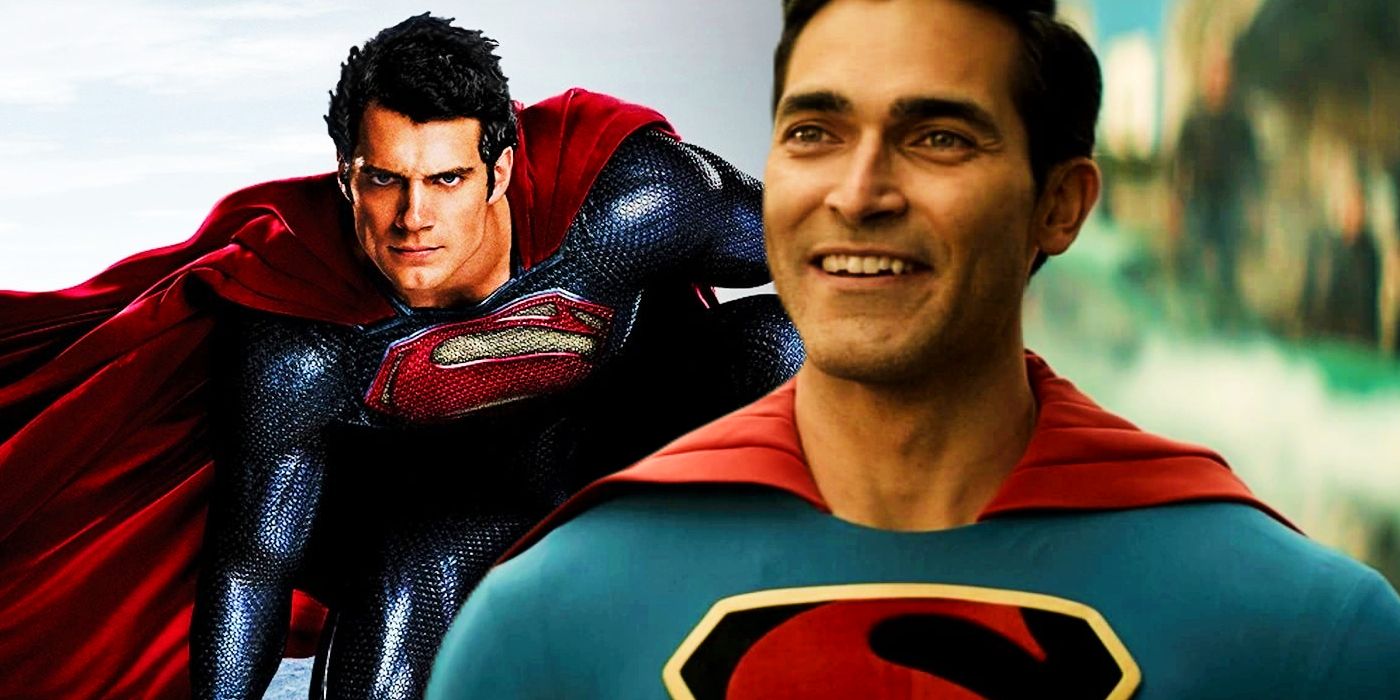 Superman should not have one classic suit element in Superman: Legacy, yet that discussion reveals a bigger problem with the Man of Steel's cinematic history. After almost an entire decade without Superman solo movies in which Superman's theatrical appearances were limited to two team-up films and a post-credits scene, Clark Kent is heading back to the big screen with Superman: Legacy. The upcoming Superman movie will be a reboot, meaning that it will not star Henry Cavill and will instead feature a new Superman actor.
A Superman movie reboot means that not only will Superman get a new actor and set of supporting characters, but he will also get a new suit. One of the most recognizable superhero suits along with Spider-Man's red and blue spandex and Batman's multiple Bat-costumes, Superman's costume is a tricky one to be adapted. From the colors to the texture, what Superman's costume should look like on screen often leads to slip opinions. None of those elements are as divisive as Superman's trunks.
Related: DC Universe's Batman & Superman Plans Make 1 Great Crossover Impossible
Superman's Trunks Debate Explained (& Why It's Unnecessary)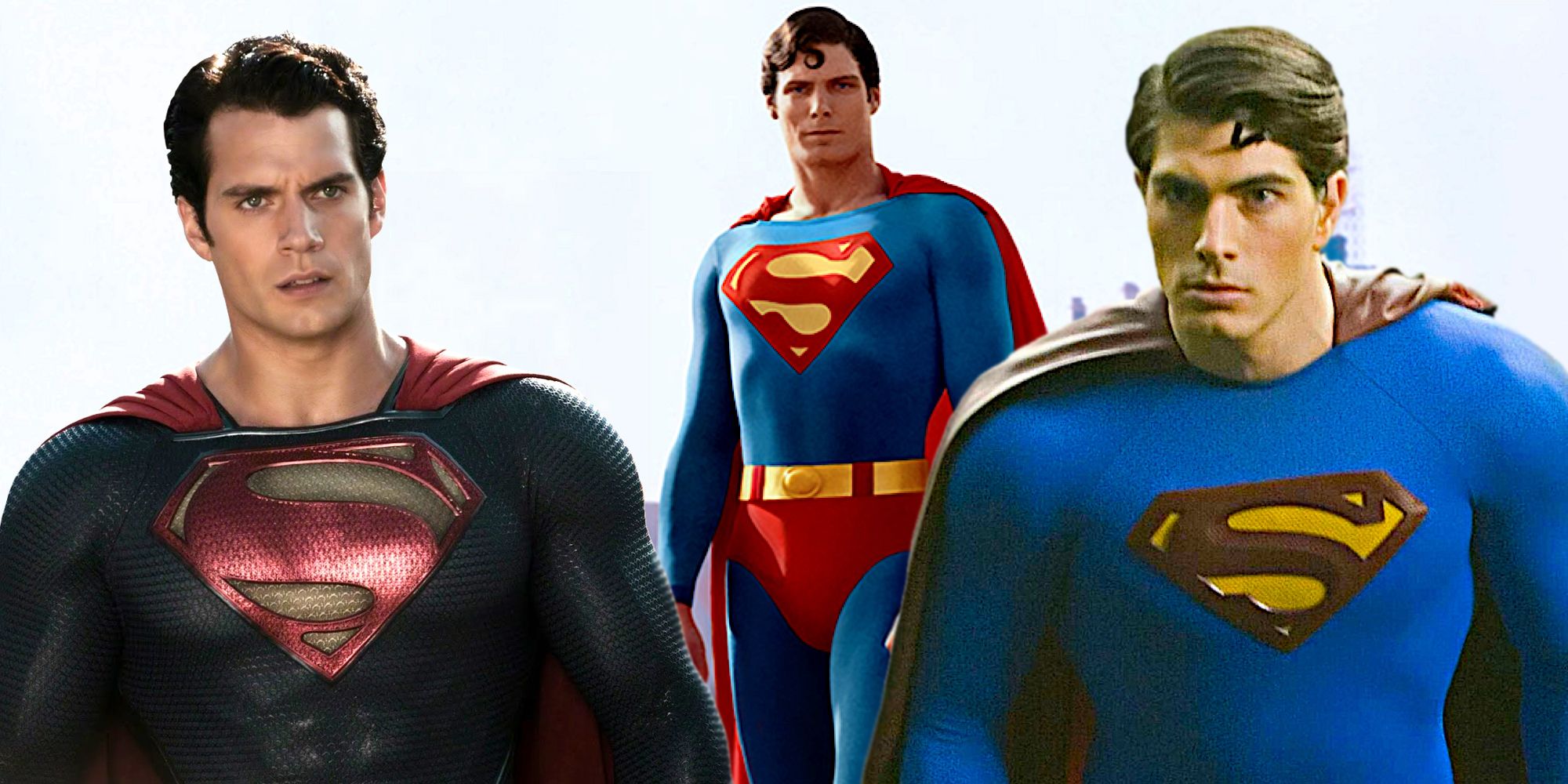 Superman, as well as several other superheroes from both Marvel and DC, used to sport trunks or some sort of shorts placed on top of the lower half of their costume. This specific comic book design trend actually helped comics artists with the proportions and the anatomy of superheroes, many of which were inspired by greek statues or circus performers. Several decades later, it was difficult to imagine Superman without his iconic trunks, especially after the design was brought into the theatrical films with the Richard Donner Superman movie. However, by the time Man of Steel rebooted Superman's movie franchise, the red trunks were no longer part of Superman's design.
The 2011 New 52 reboot saw redesigned, modernized versions of all DC Comics heroes, including Superman. If the idea was to present DC's classic Justice League heroes to a new generation of comic book readers, then it made sense to drop some old comic book design tropes – and that included Superman's trunks. Though Zack Snyder actually wanted to incorporate the "underwear outside of the costume" in Man of Steel, the studio was keen on a trunks-less Superman suit. Almost a decade after Man of Steel, Superman has another reboot ahead of him, and trunks or not shouldn't even be a debate. What really matters is Superman's characterization.
Superman's Characterization Doesn't Rely On Trunks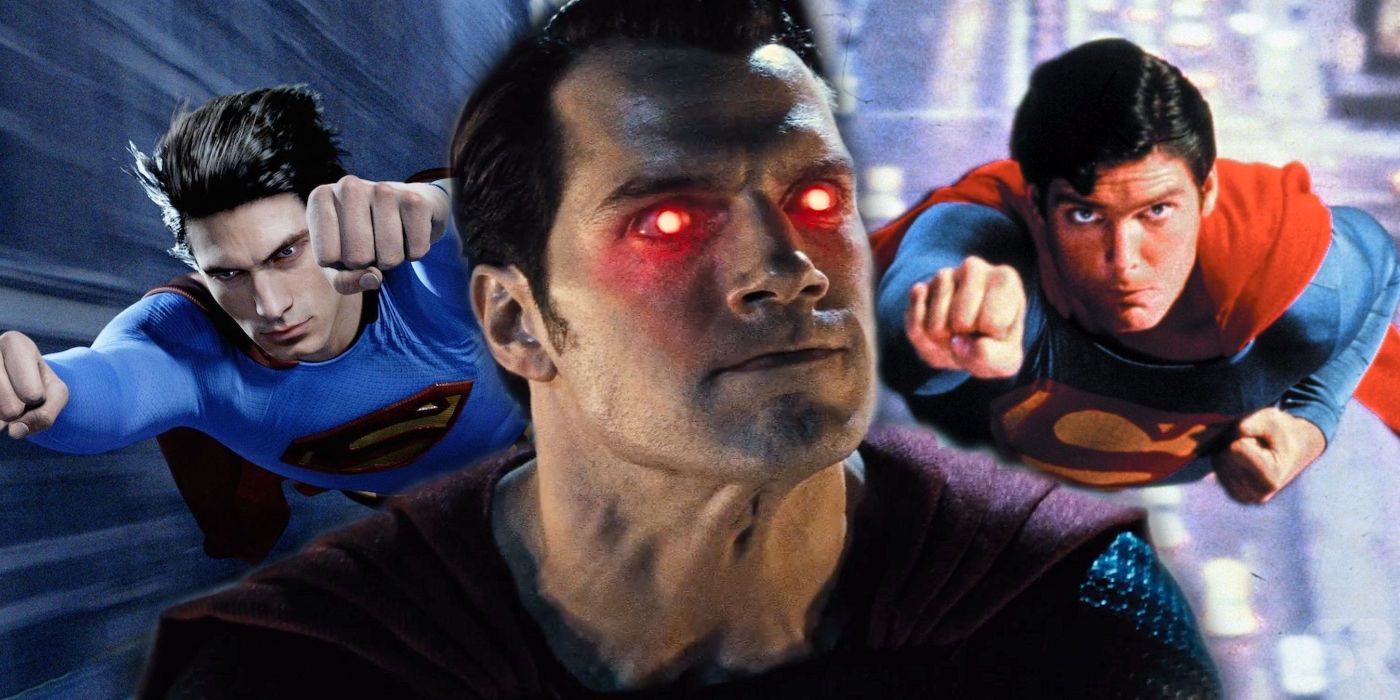 There is a perception that Superman's trunks are necessarily linked to a more classic, hopeful Superman, and that modernized designs like the New 52's or Man of Steel's are tied to darker, edgier versions of the character. The problem with that approach is that it limits Superman's character to nothing but an archetype, a superhero who has to feel either like the classic version from when he was created or like the reimagined version from the reboots of the past decade. Superman's character has nothing to do with the trunks or with having the S symbol on the cape – it has to do with how he is written.
Nailing Superman and Clark Kent is a challenge that many writers struggle with, and it has been no different on the big screen. Man of Steel brought a sci-fi aspect to the character inspired by John Byrne's Superman run in a take that was then expanded on in the convoluted Batman v Superman: Dawn of Justice. Now, Superman: Legacy will reboot the character ahead of a new DC Universe, which allows the film to take Superman in a different direction compared to the DCEU. Superman has always been synonymous with superheroes, and such an extensive comic book legacy can be translated into countless movie stories regardless of trunks or belts.
Related: DC Universe's Superman Reboot Has A Box Office Challenge To Overcome
DC Universe's Superman: Legacy Must Nail Superman's Character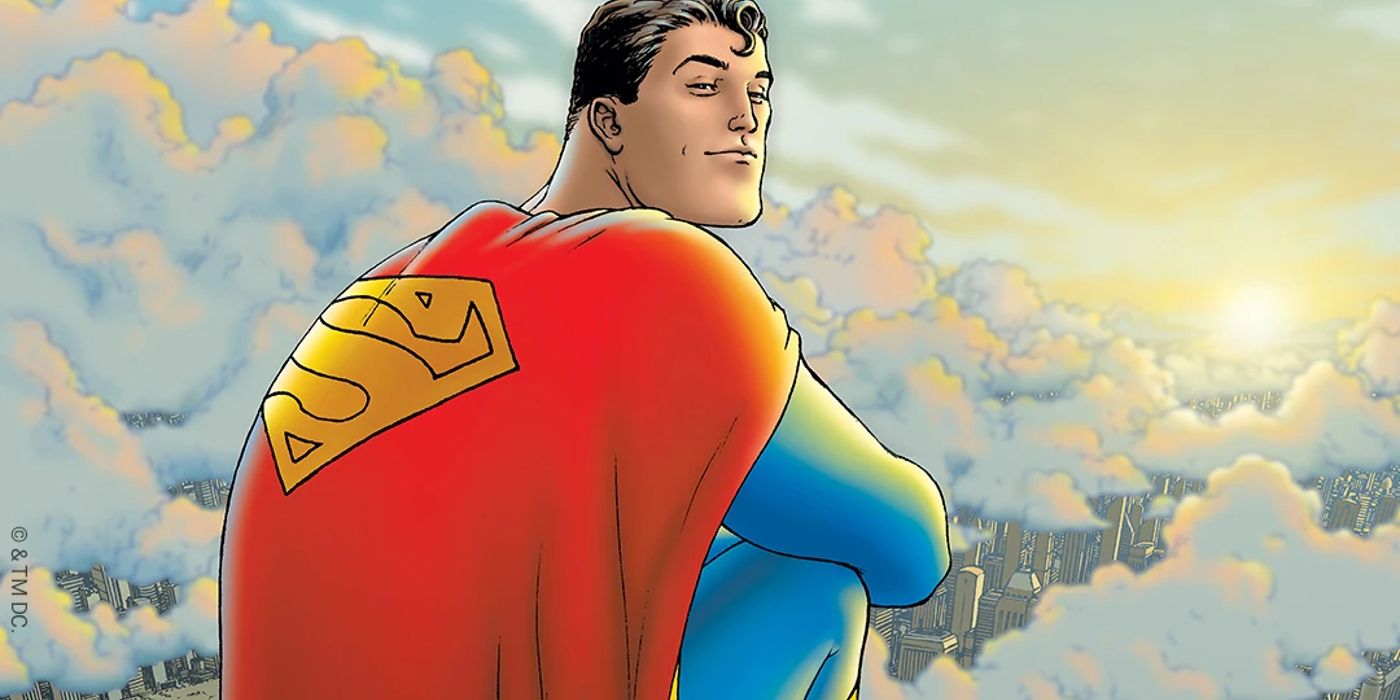 After all the problems with the DCEU, a franchise that essentially wraps up in 2023 ahead of a new DC Universe by James Gunn starting in 2025, Superman: Legacy cannot afford to fail. The new DC Universe has an ambitious plan for the future of DC not only on the big screen but also on television and video games, something that can only work with a strong foundation. DC Universe's Chapter 1: Gods and Monsters will tell an interconnected storyline across multiple media, with Superman: Legacy as the first movie entry in this new franchise. Therefore, the reception to Superman: Legacy might set the tone for the DC Universe's future.
The DCEU proved how important it is to have a strong foundation before expanding a cinematic universe. Man of Steel was a moderate success welcomed with split reactions over Zack Snyder's take on Superman, a perception that was carried over into the even more divisive Batman v Superman. With the first two DCEU movies struggling to win over audiences and critics alike while already setting up the Justice League, the DCEU set itself for failure. If Superman: Legacy can finally deliver the modern Superman movie hit the character needs, then the new DC Universe will be off to a great start.
More: Who Will The Villain Be In James Gunn's Superman Reboot?
Source link
(This article is generated through syndicated feeds, Financetin doesn't own any part of this content)
Thank you for reading this post, don't forget to subscribe!