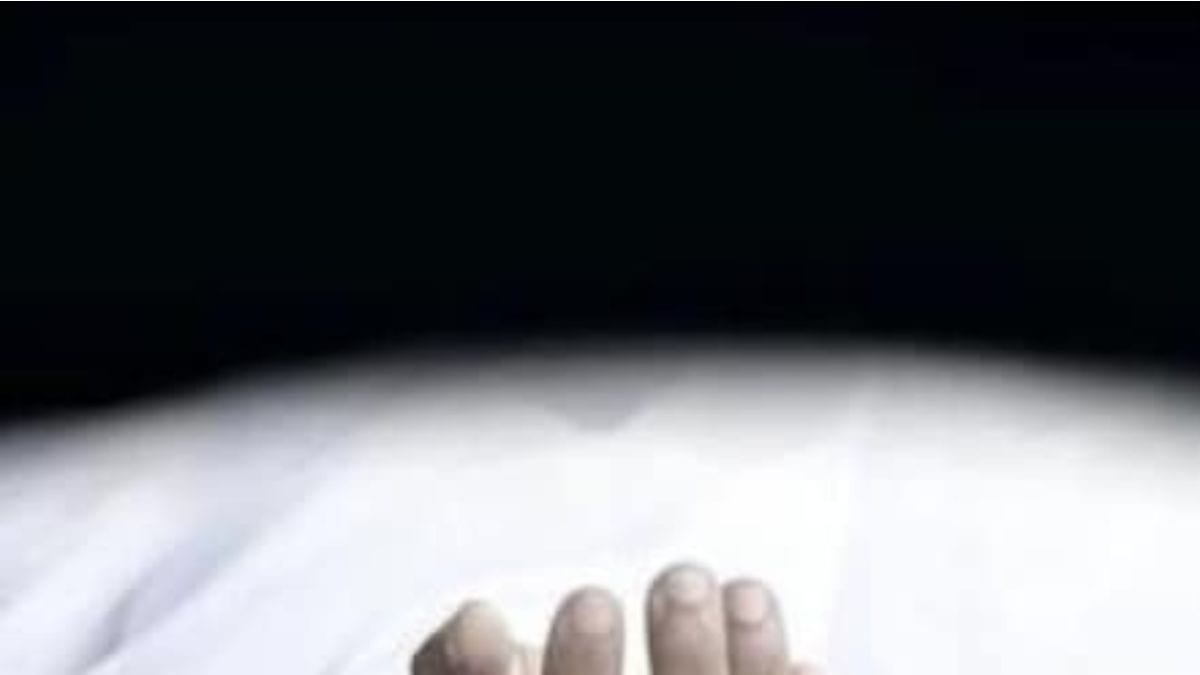 This is the 14th case of suspected suicide by a student in Kota – the coaching hub of the country – this year (Representative image/Shutterstock)
This is the second suicide by a coaching student here in the span of 24 hours
The body of a 17-year-old NEET aspirant was found hanging in his hostel room in this Rajasthan city, police said on Wednesday.
This is the second suicide by a coaching student here in the span of 24 hours.
Circle Inspector (CI) at Vigyan Nagar police station Devesh Bhardwaj said the teen was identified as Aditya Seth, a resident of Jaunpur city in Uttar Pradesh. was found hanging in his PG room in Sector – 2 of the area on Tuesday night.
A class 11th student, Seth was preparing for National Eligibility-cum-Entrance Test (NEET) in a coaching institute for the last two months and living in a PG room, he said.
The police also recovered a suicide note from his PG room, wherein, the deceased claimed that he ended his life out of his own wish and that no one else was responsible for his action, Bhardwaj added.
Seth's parents, who reached Kota early Wednesday morning, told the media that Aditya was good at studies, adding that he would speak to them over the phone on a daily basis, but never shared that he was distressed.
His elder brother, who is now an engineer, also studied in Kota, they said.
This is the 14th case of suspected suicide by a student in Kota – the coaching hub of the country – this year. In 2022, at least 15 cases of suicide by coaching students were registered in Kota.
Earlier, on Tuesday morning, an 18-year-old medical aspirant identified as Mehul Vaishnav, a resident of Udaipur, allegedly died by suicide in his hostel room in the same area, police said.
Vaishnav, too, was a bright student and had scored 85 per cent marks in the class 10th board examination, his family told the media, adding that it was their son's decision to prepare for the competitive exam in Kota.
Police handed over the two bodies to their respective family members on Wednesday morning and lodged separate cases under section 174 of Cr. P.C. for the investigation to ascertain the actual reason for death.
Disclaimer:This news piece may be triggering. If you or someone you know needs help, call any of these helplines: Aasra (Mumbai) 022-27546669, Sneha (Chennai) 044-24640050, Sumaitri (Delhi) 011-23389090, Cooj (Goa) 0832- 2252525, Jeevan (Jamshedpur) 065-76453841, Pratheeksha (Kochi) 048-42448830, Maithri (Kochi) 0484-2540530, Roshni (Hyderabad) 040-66202000, Lifeline 033-64643267 (Kolkata)
(This story has not been edited by News18 staff and is published from a syndicated news agency feed – PTI)
Source link