The Flash family is one of DC's biggest superhero traditions, which is still growing to this day. With every new member, the Speed Force adapts itself to a new person, typically gifting them a different understanding of how their speed works. And while every speedster has their own unique connection to the Speed Force, the most unique Flash family member is also the newest to be added.
The brand new speedster 'Bolt' is not directly part of the Flash family — yet — having been primarily (and heavily) featured in Titans Academy as a student and trainee for the future Titans roster. Her breakthrough introduction was a milestone for DC fans looking for representation, and shows a new side of the Speed Force that has never been seen before. While other speedsters have powers that are only slightly different from one another, Bolt is the standout that DC has been craving for years.
Related: Superman's Biggest Speedster Rival on the Justice League Isn't Flash
The character's introduction in Teen Titans Academy by Tim Sheridan, Rafa Sandoval, Jordi Tarragona, and Alejandro Sánchez told the audience of Bolt's complicated, tragic backstory, which contributes heavily to alliances and motivations. When Bolt, then simply Alinta, was first blessed with speed, she used it to help deliver and receive items for her parents' business, not even aware of Wally West or other Flash family members at the time. Alinta got tangled up in her parents illegal business and, as a consequence, completely lost her legs. This made room for Amanda Waller of the Suicide Squad to swoop in and give her running blades in exchange for her service, eventually escaping Waller's grasp to join up with a new team of heroes she can actually trust.
Bolt's Use of Speed is The Opposite of Most Flashes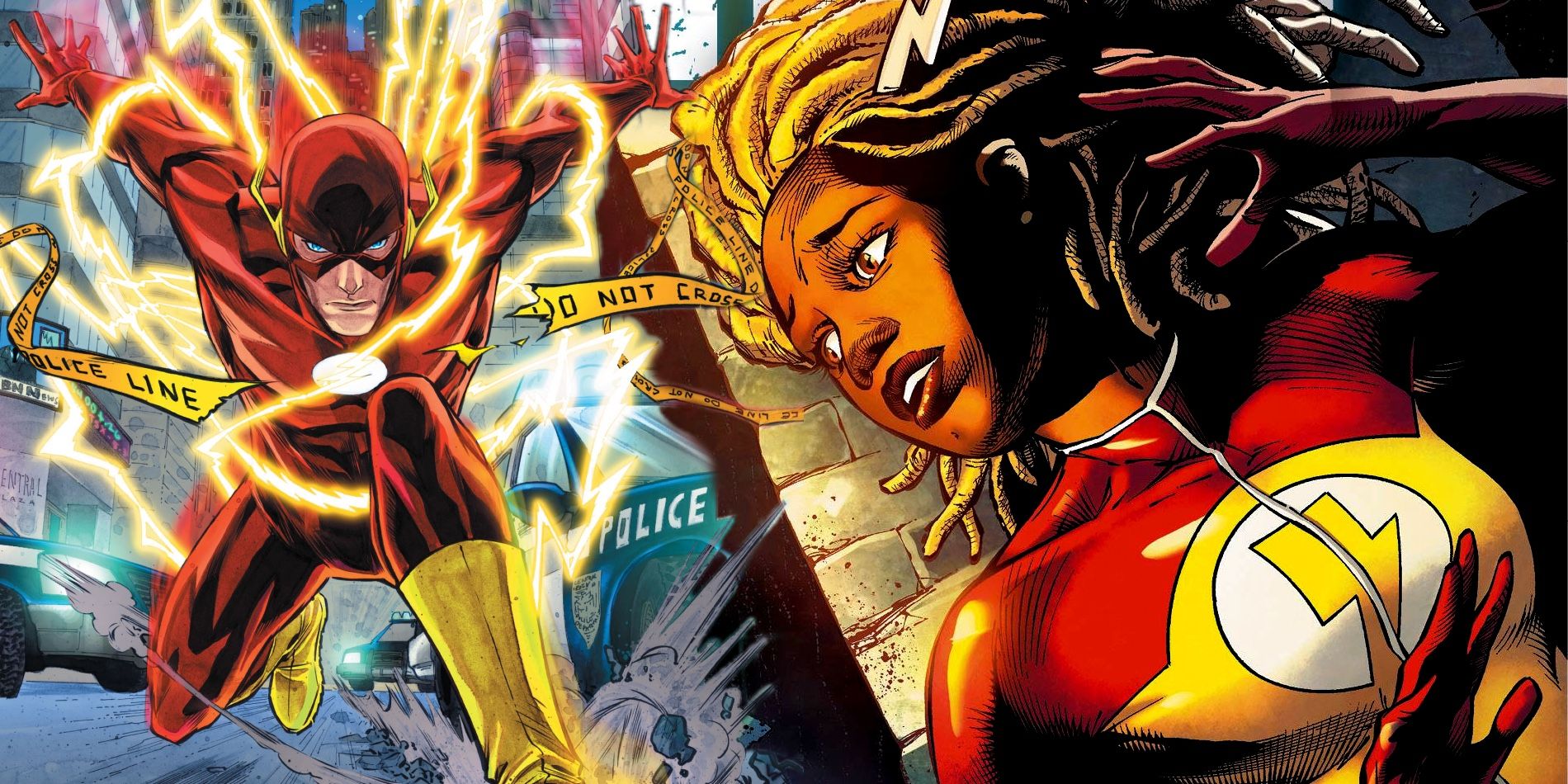 While most speedsters use their speed for extended amounts of time, Alinta implements her running blades and speeds in short bursts (even described as a Speed Force Sprinter in TTA #2). As a result, she is capable of achieving speeds faster than most speedsters. This clever twist on the power highlights how standardized 'Flash speed' has become, and Bolt's introduction opens the door for more experimentation with Speed Force rationing. Even more, Alinta's running blades are the perfect example that the Speed Force is open to anyone.
Bolt"s involvement with the Suicide Squad also pushes more speedsters to be used in different areas of the DC Universe, instead of remaining stuck in a relatively idyllic superhero life. The Suicide Squad and Amanda Waller's erratic behavior and chaotic methods are questionable, but Bolt holds her own against Waller and shows strength on her own. When the Suicide Squad goes after her in Teen Titans Academy #3, she is able to escape their attack and make it with the help of her friends. But this doesn't mean her involvement with the Suicide Squad is over yet, and a speedster with that link to Waller would throw an interesting new dynamic into the Flash Family.
Bolt stands firm as an example that anyone can be a hero, regardless of backstory, ability, or race, and therefore makes the perfect new addition to DC's core Flash family. Hopefully DC agrees, and makes the most of this exciting new hero.
Next: DC Is Finally Confronting How It Has Failed Flash's Women