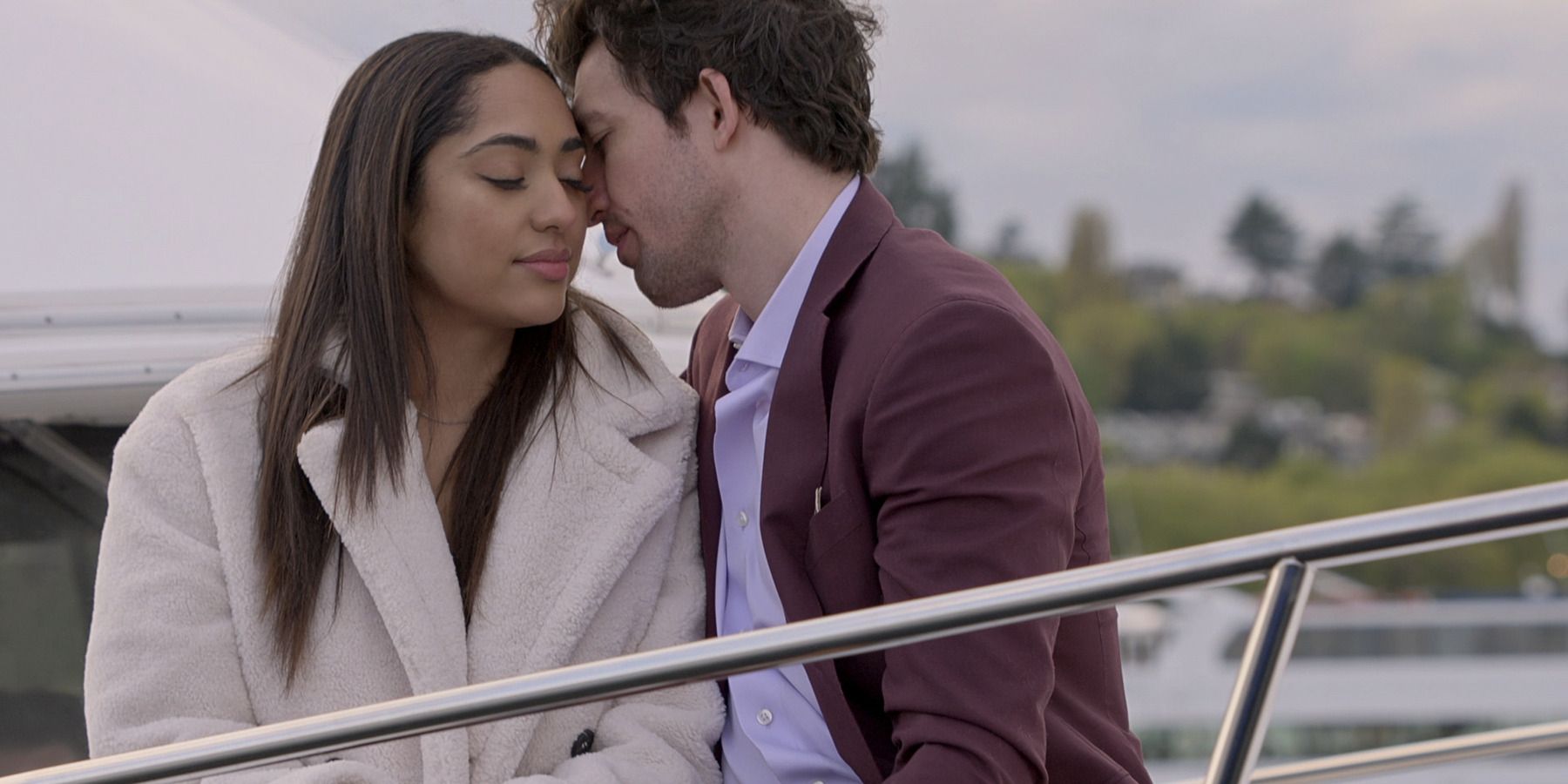 Warning! This article contains SPOILERS for the Love Is Blind season 4 finale. Zack Goytowski and Bliss Poureetezadi shocked fans during the Love Is Blind season 4 finale when they both said "I do." Although Zack made the wrong choice by proposing to mean girl Irina Solomonova in the pods, the pair broke up upon leaving Mexico. Zack reconnected with Bliss at a coffee shop in Seattle, and despite her initial reluctance, the two got engaged on a yacht just days later. They were the last couple to reach the altar in the finale, and the probability of hearing "I do" from either was unknown.
Zack and Bliss' journey was not without its bumps which led to the confusion of whether or not they would tie the knot in the Love Is Blind finale. Despite Bliss' mom sweetly declaring herself Zack's mother, Bliss' dad was more challenging to convince. In a scene of epic cringe proportions, Bliss' dad actively shut down any discussion of a legitimate marriage. Bliss, to her credit, stayed calm and collected and effectively turned on her logical brain to deal with her characteristically stubborn father. Additionally, Bliss continuously expressed difficulty with feeling like the second choice, which Zack consistently refuted, but at one point, she was.
Zack & Bliss Got Married In The Love Is Blind Finale
Despite the uncertainty, Zack and Bliss said yes at the altar in the Love Is Blind season 4 finale. Both Zack and Bliss expressed their love for each other among family and friends, but both are also exceedingly logical, and the experiment was more difficult to trust for such intelligent minds. As Zack mentioned to his friends, he and Bliss were like owls, "a little different from the other birds," which made them perfect for each other. Despite Bliss' dad whispering, "Remember, you're the person who has everything to offer," it seemed Bliss and Zack had plenty to offer each other.
Zack Was Emotional About His Mom On Love Is Blind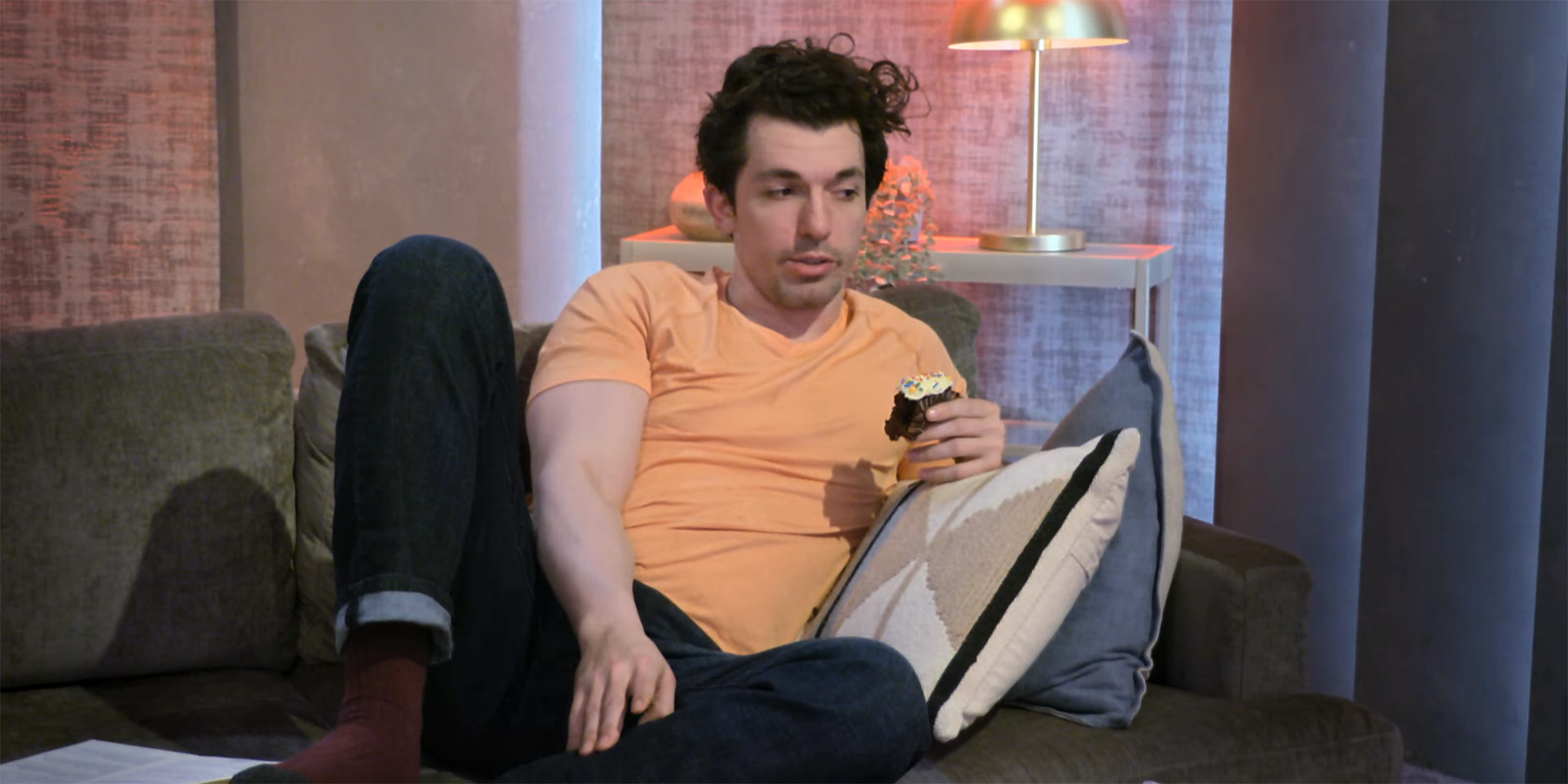 The wedding day was filled with emotion, especially for Zack, who tragically lost his mother to a drunk driver in 2014. Zack's trauma immediately took center stage in the pods, as he pretended to be a stripper rather than a lawyer when he first introduced himself to dates. He later revealed that his mother worked as a stripper and that his background often caused past partners' families to judge him. On his wedding day, Zack tearfully expressed his desire for his mother to be there, and his sister and Grandma filled in for her. Bliss never judged Zack's past, nor did Bliss's mom and sisters.
Despite getting married at the finale, Zack's epic error of proposing to Irina earlier in the season haunted his and Bliss' relationship throughout Love Is Blind season 4. Irina made a name for herself as a mean girl in the pods alongside fellow castmate Micah Lussier. Zack was torn between Irina and Bliss but ultimately chose Irina because he thought she seemed more genuine. After days of being told he looks like a cartoon character and sleeping on opposite sides of the bed, Irina and Zack called it quits.
Zack & Bliss Gave Touching Vows On Their Wedding Day
In their vows, it became clear that Zack would say "I do." Looking incredibly nervous with a backdrop of vibrantly purple lilac, Zack professed his love to Bliss. He began by saying, "Bliss, I think the moment that I knew that I loved you was when I told you goodbye." Finally, after weeks of insecurity about being the second choice, Zack squashed those fears with his words of understanding tinged with an apology as the two stood at the altar together.
"You don't have to tell me that you love me because you show me that you love me," Zack continued, bringing up the cupcakes Bliss baked for his birthday. Her absence is what made his heart grow fonder. As Bliss whispered that she loved him too, she began her vows, "Gosh, there's so much I could say," which seemed less than encouraging. She continued by complimenting his kindness and how caring he is. As Zack predictably said I do, the cameras turned toward Bliss. Despite her less-than-convincing vows, Bliss smiled and replied, "I do." Beaming radiantly, the couple held hands and walked down the aisle to applause.
The Love Is Blind season 4 stars may have tied the knot in the finale, but all will be revealed in the Love Is Blind season 4 reunion, which for the first time will be aired live on Netflix at 8 p.m. EST on Sunday, April 16. For now, Bliss and Zack seem to be enjoying their eternal bliss. As they popped the champagne, Bliss joked about Zack owing her a vacation, and Zack teased, "not Mexico." Although Bliss and Zack's marriage wasn't as solid as power couple Brett Brown and Tiffany Pennywell, they certainly seem like a good match.
Source link
(This article is generated through syndicated feeds, Financetin doesn't own any part of this content)