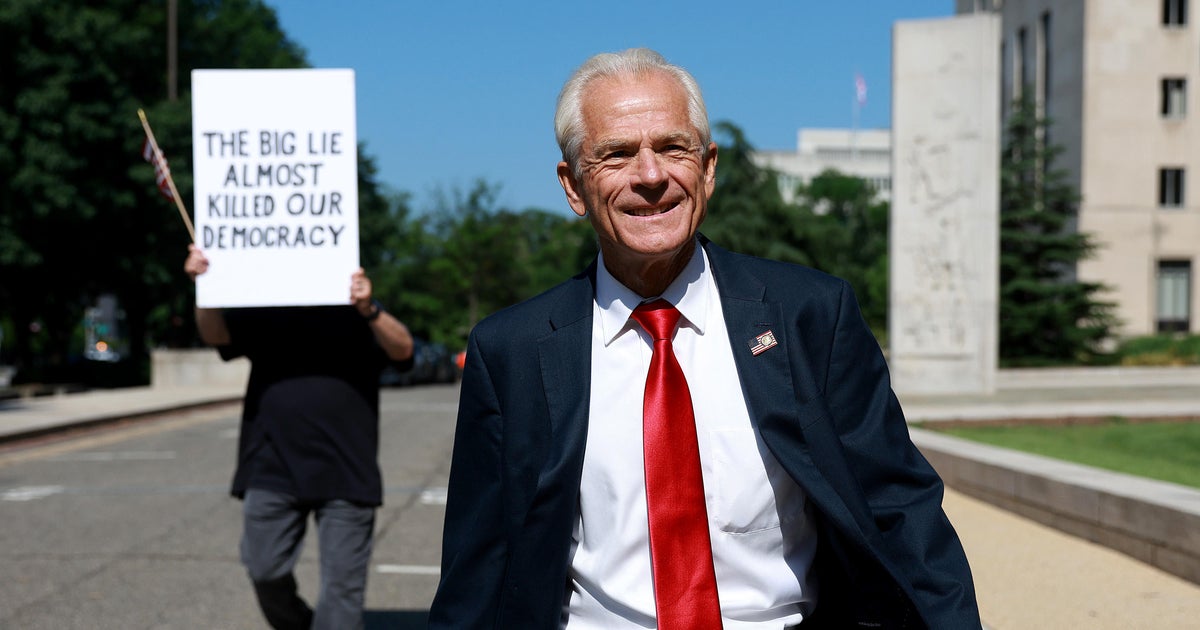 A federal judge ruled Wednesday that former Trump White House trade adviser Peter Navarro will be barred from telling a jury that executive privilege was part of his decision to not respond to a congressional subpoena from the now-defunct House select committee that investigated the Jan. 6, 2021, attack on the U.S. Capitol.
In a hearing Wednesday, Judge Amit Mehta said there was no evidence that former President Donald Trump had formally invoked the privilege to shield Navarro from testifying before Congress. The judge ruled Navarro can't use his contention that Trump asserted privilege as a defense at trial.  
Navarro told Judge Mehta Monday that Trump had made it "very clear" that he wanted Navarro to invoke certain privileges and not respond to the Jan. 6 committee's subpoena. He testified that on Feb. 20, 2022 — 11 days after he was subpoenaed by the Jan. 6 committee — he called Trump and spoke with him for three minutes. 
"It was clear during that call that privilege was invoked, very clear," Navarro said. 
Navarro also said he had a meeting with Trump on April 5, 2022, where "there was no question that privilege had been invoked from the get-go," referring to Trump as "boss" and characterizing the conversation as one where Trump did most of the talking. 
But on Monday, Mehta called Navarro's recollection of Trump's formal invocation of executive privilege specifically as related to the Jan. 6 Committee subpoena "nondescript" and ruled Navarro had not met the legal burden of demonstrating that the former president had in fact authorized him to assert privilege.
The select committee first subpoenaed Navarro for records and testimony in February 2022 as part of its investigation into efforts to reverse the outcome of the 2020 presidential election. After refusing to comply with the requests, Navarro was indicted on two counts of criminal contempt of Congress and pleaded not guilty. Each count carries a maximum sentence of one year in prison. 
Thanks for reading CBS NEWS.
Create your free account or log in
for more features.
Source link
(This article is generated through the syndicated feed sources, Financetin neither support nor own any part of this article)