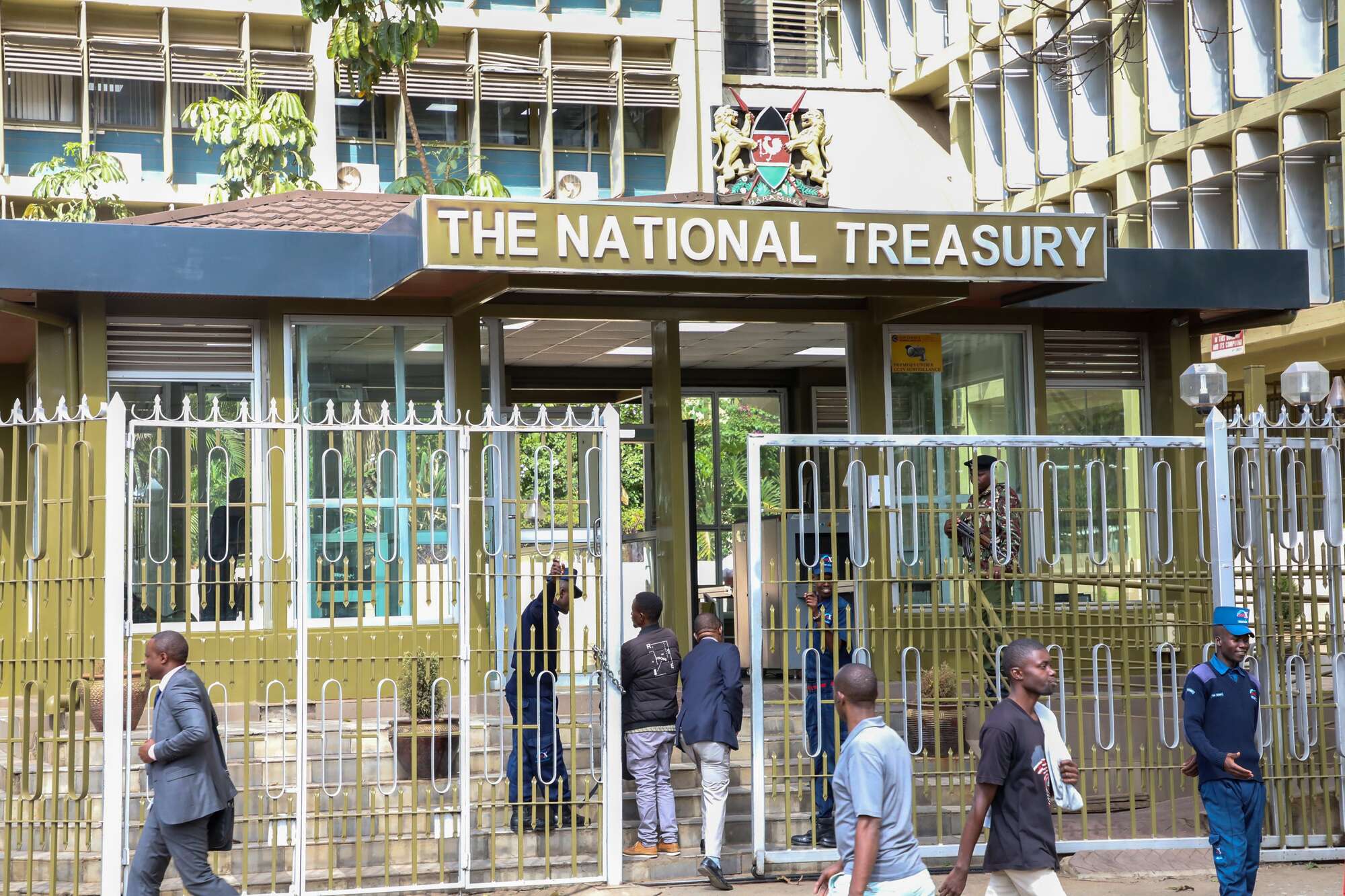 Capital Markets

T-bill interest rates surge to 14 percent
Monday August 28 2023

The interest rate on the one-year Treasury bill hit the 14 percent mark in last week's auction, despite the recent signal by the government of a cut in its domestic borrowing target that was expected to ease the rise in rates.
The auction attracted Sh23 billion in bonds across all three tenors, out of which the Central Bank of Kenya (CBK) took up Sh20.4 billion.
Read: T-bills expand edge over fixed deposit returns
Maturities during the week amounted to Sh22.99 billion, meaning that there was a net repayment of Sh2.5 billion from the issuance.
The bulk of the amount raised came on the 91-day T-bill at Sh15.6 billion, at an average rate of 13.73 percent. The 364-day paper, while raising a much lower sum of Sh2.19 billion, saw its rate rise to 14.01 percent from 13.75 percent the previous week.
The 182-day offer raised Sh2.57 billion, at 13.49 percent. Rates have gone up in recent weeks due to concerns over the government's large fiscal deficit amid a challenging economic environment.
Last week's upward movement came even after the CBK said on August 9 that the Treasury had cut the domestic borrowing target for the current fiscal year from Sh586.5 billion to Sh316 billion, effectively cutting its high demand for domestic cash that has driven rates upwards in recent sales.
While the CBK expressed optimism that there would be a quick impact on rates, analysts were more cautious, saying it would likely be seen only after the reduction was seen in the targets of securities offers, and a drawdown of the enhanced external funding.
Analysts at NCBA said in a fixed income bulletin last week that the government is still under pressure to borrow domestically until the inflows from external loans start to flow in, and as such the CBK will likely need to keep offering attractive rates on short-term securities to secure the government's immediate cash flow needs.
The Treasury also raised an additional Sh23.5 billion during the week via a tap sale of the dual-tranche bond sold earlier this month.
The bond, which comprised a two-year and a reopened five-year paper, had initially realised Sh19.1 billion from a target of Sh40 billion.
investors had bid a total of Sh53 billion on the bond in the initial sale, but the State left Sh33 billion on the table due to demands for high-interest rates.
Read: Treasury bills lose shine in government debt mix
The subsequent issuance of the tap sale was meant to mop up the rejected bids, but this time at the rates of accepted bids from the initial sale.
→ [email protected]
Source link
(This article is generated through the syndicated feed sources, Financetin doesn't own any part of this article)